Major fire in 14 storey commercial building in Surat; one fireman injured
January 21, 2020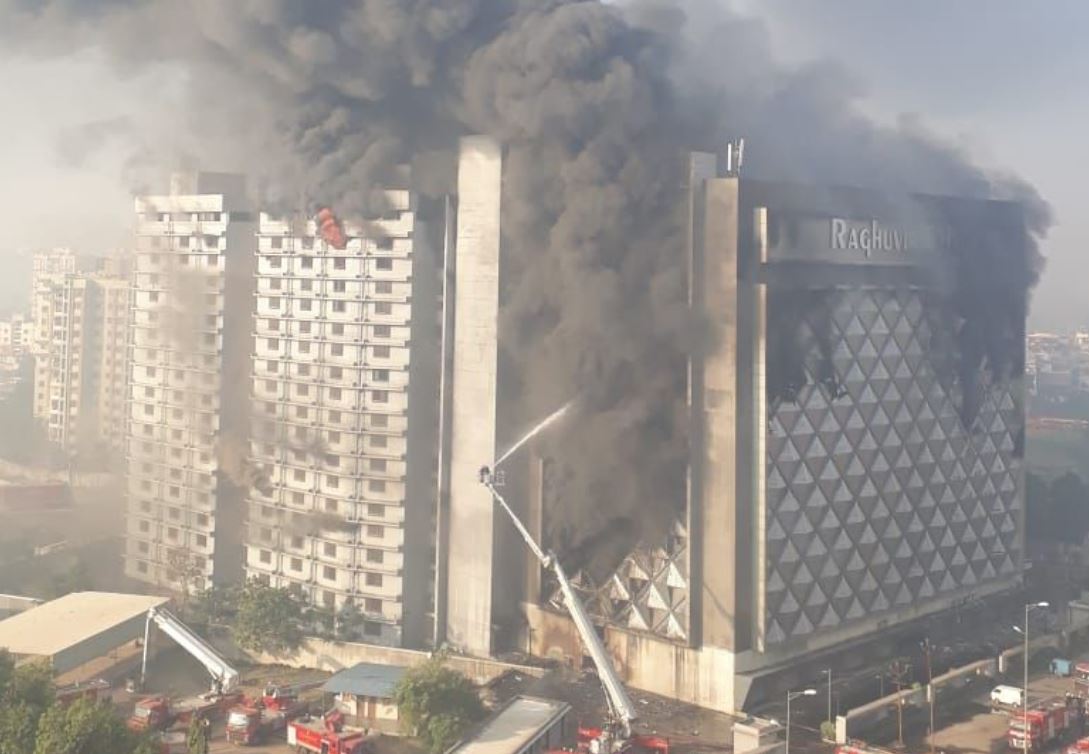 Surat: A major fire broke out in a 14 storey commercial building in Kadodara area of Surat city in the wee hours today and attempts to control it were on even after 12 hours of firefight involving over 50 fire-fighting vehicles.
A fireman of the Surat Municipal Corporation (SMC) fire station has also sustained injury during fire dousing operation.
Divisional fire officer Ashok R Salunke said that the fire call in the Raghuvir Celeum building on Puna-Kumbhariya road in the city was received by the SMC fire station here at around 0345 am this morning. He said that over 50 fire fighting vehicles were deployed to control it.
The flame engulfed almost the whole of the one building and the second one near it in the two wing complex in which hundreds of textile shops were situated. However, no loss of life has been reported so far as the fire occurred during late night to early morning and no one was present in it.
1
Salunke said that the fire fighting operation was on and it might take more time to control it completely.
The loss is apprehended to be to the tunes of crores of rupees but the actual damage could be assessed only after completion of the cooling operation.
Notably, a fire had also broken out in the same building on January 8 but it was controlled soon without much damage.
The reason behind the fire has not yet been found yet it is feared that it might have been triggered by short circuit.
Salunke said that one fireman who has sustained injuries due to a broken glass sheet during the fire fight operation was taken to hospital.
The whole area has been cordoned off and police has been deployed. A team of NDRF has also arrived at the scene where senior officers of the SMC, district collector and others were camping.
DeshGujarat