Gujarat Governor unfurls tricolor at state-level function of 71st Republic Day at Rajkot
January 26, 2020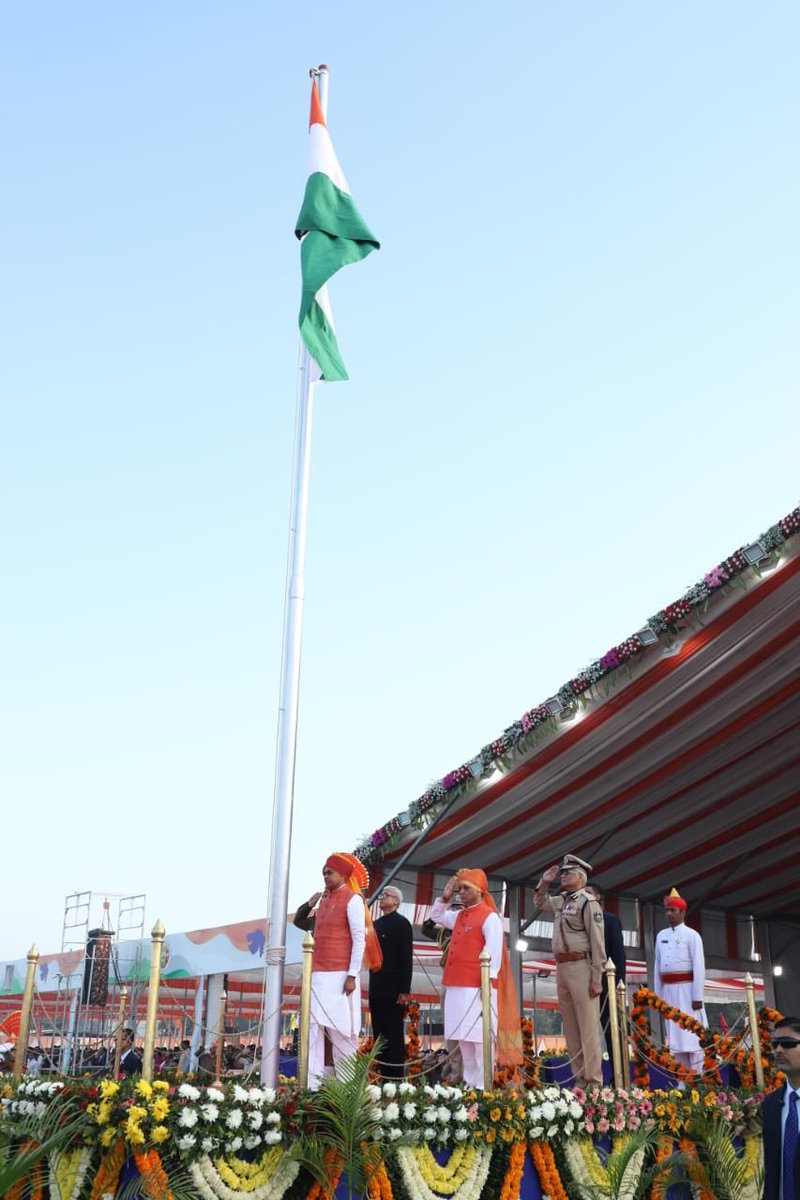 Rajkot: Gujarat Governor Acharya Devvrat today unfurled the National Flag with the Police Band playing the National Anthem at the state-level function of the 71st Republic Day in an atmosphere surcharged with patriotism in presence of thousands of people who had started to assemble at the Racecourse Ground at Rajkot early. Indian Airforce helicopter showered flowers from the sky adding myriad of colours to the spectacle.
The Governor and the Chief Minister Vijay Rupani saluted the Tricolour and took guard of honour in an open jeep.
The unique tradition of holding the state-level functions of the national festivals at different district headquarters by rotation was set by Prime Minister Narendra Modi when he was the Chief Minister of Gujarat.
Nearly 2,200 students of Rajkot's nine schools presented physical training acrobatics and cultural programmes, while 1,100 students performed yoga asana and children of the Sanskar Dham presented Pipeline Band.
The Police Force's 922 jawans of 28 Platoon, led by Commandant Pravin Kumar, IPS, presented an impressive March Past, Dogs Squad, men and women bikers presented daring motorcycle stunts, to the cheers of the public.
The Police Department presented cultural events, rifle drill, equestrian adventure, judo, karate and gymnastics.
Different departments of the State Government and educational institutes presented 25 tableaux.
The Chief Minister felicitated and greeted freedom fighters on the occasion of Republic Day. He went past the people in an open jeep to accept their greetings.
Platoon No. 6 of SRP Men and Platoon No. 2 stood first, Platoon No. 16 of All Gujarat Mahila Police stood second, Platoon No. 22 stood third. The NSS (Education)was presented the Running Trophy by the Governor.
The District Industries Centre's tableau was adjudged the best, Sports Youth and Cultural Activities the second best and that of Agricultural & Horticulture' Natural Farming the third best.
The Governor felicitated Kundanben Patel, Tejasben Vasava, Jayvantsinh Solanki and Jagdishbhai for motorcycle stunts by police personnel.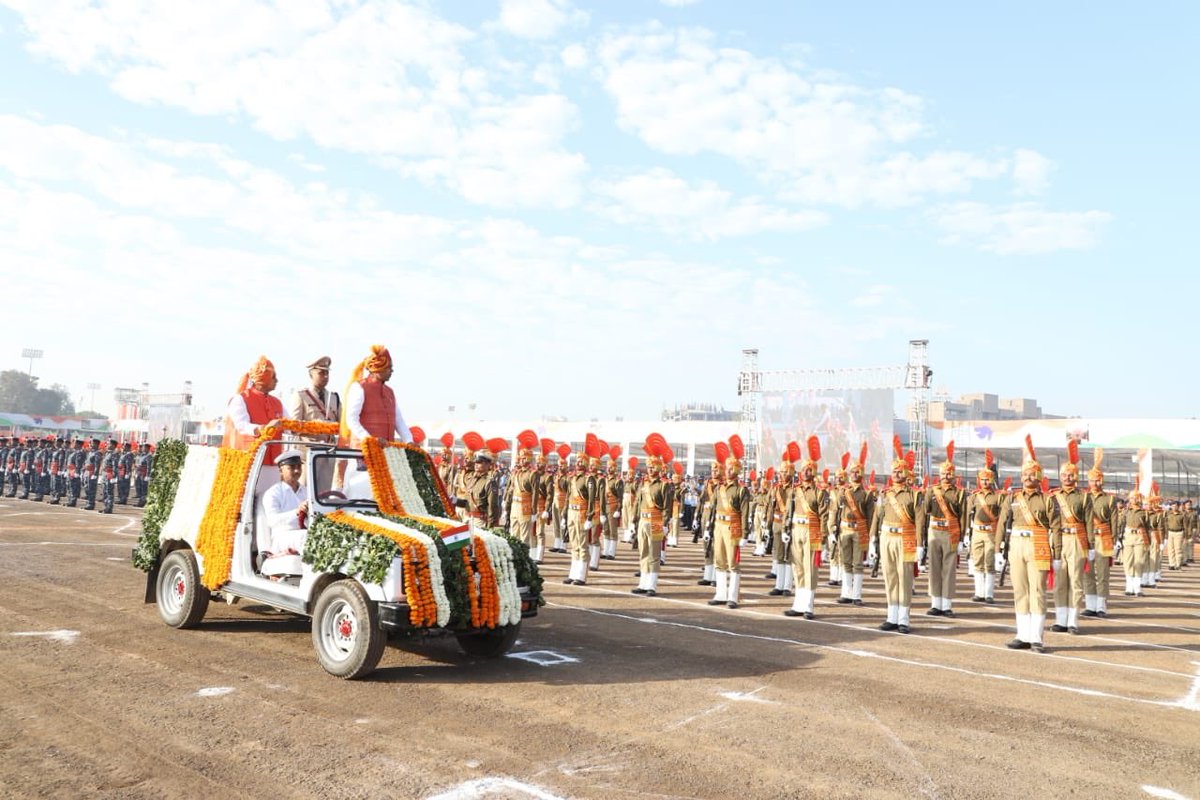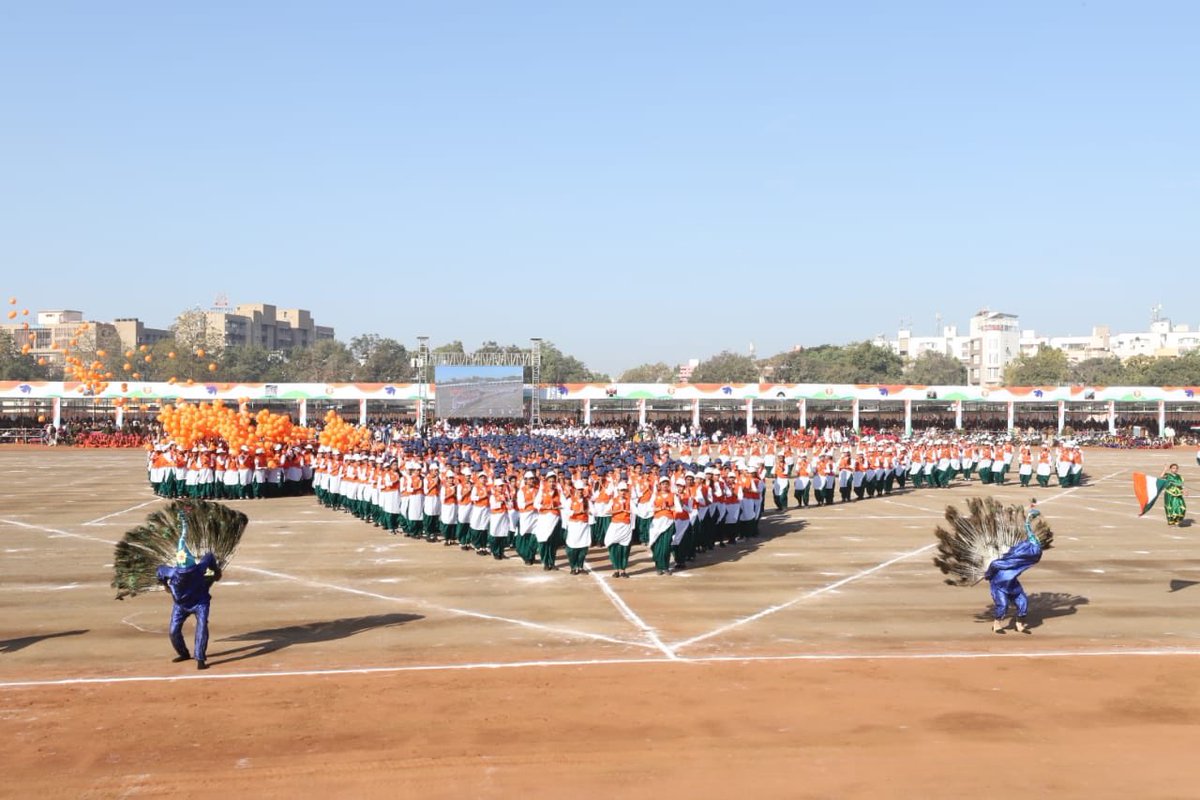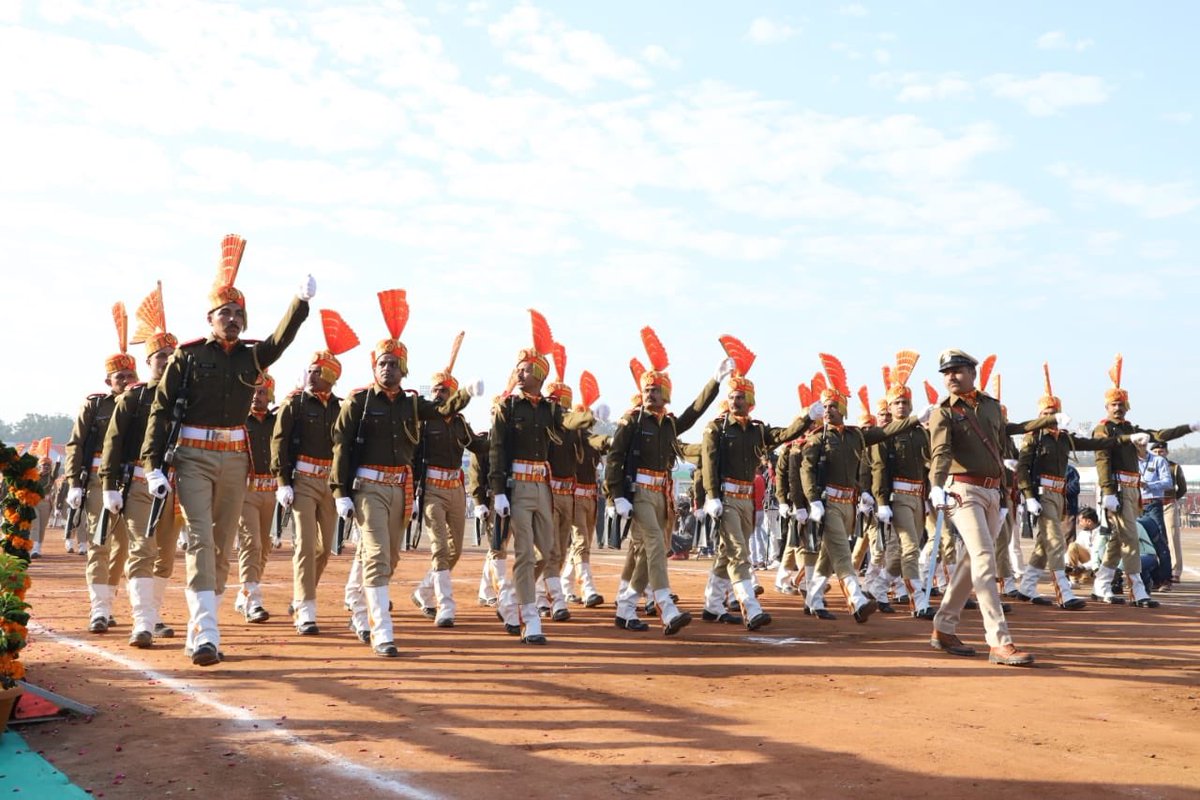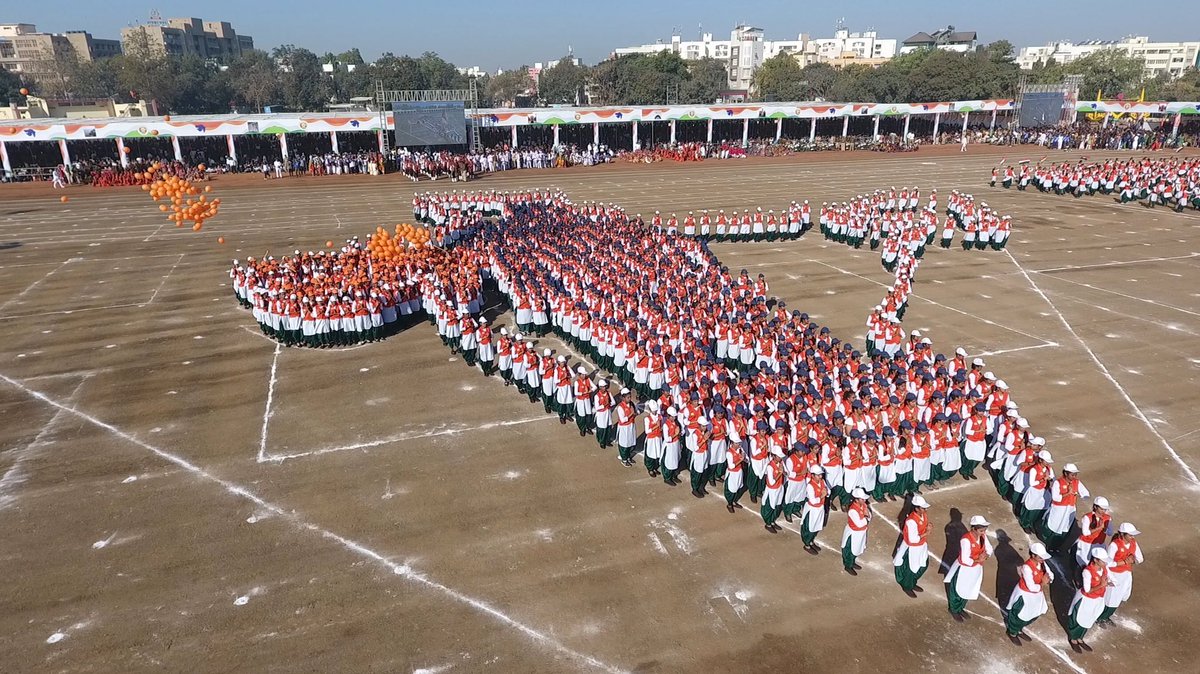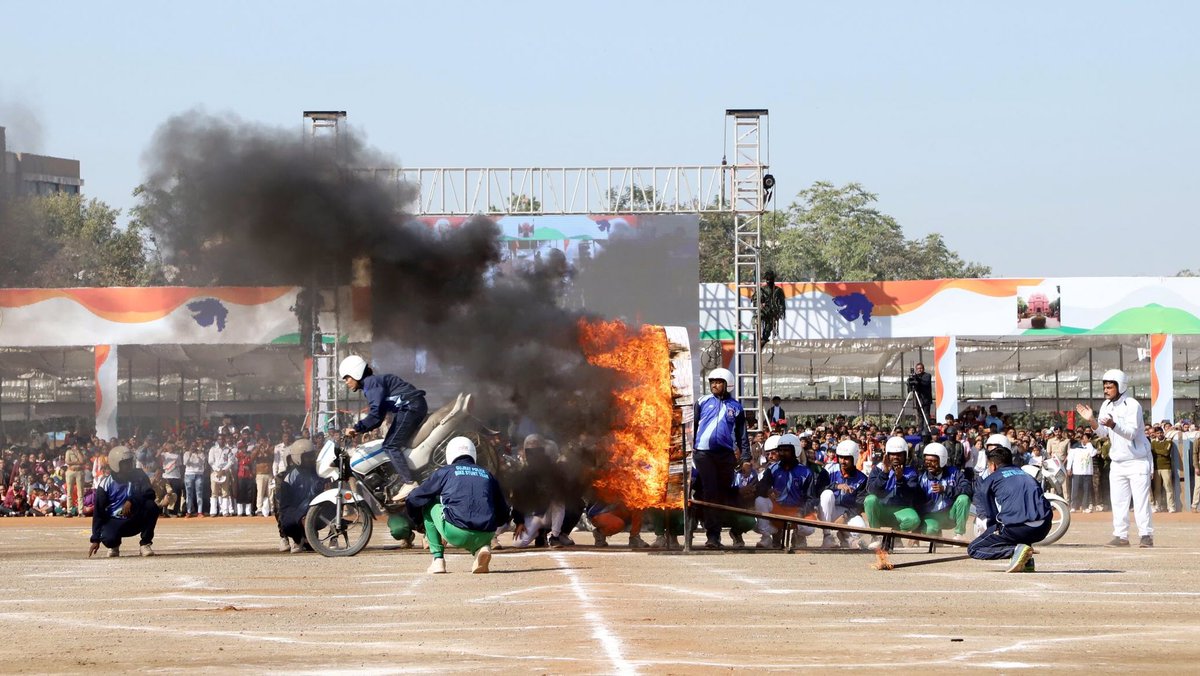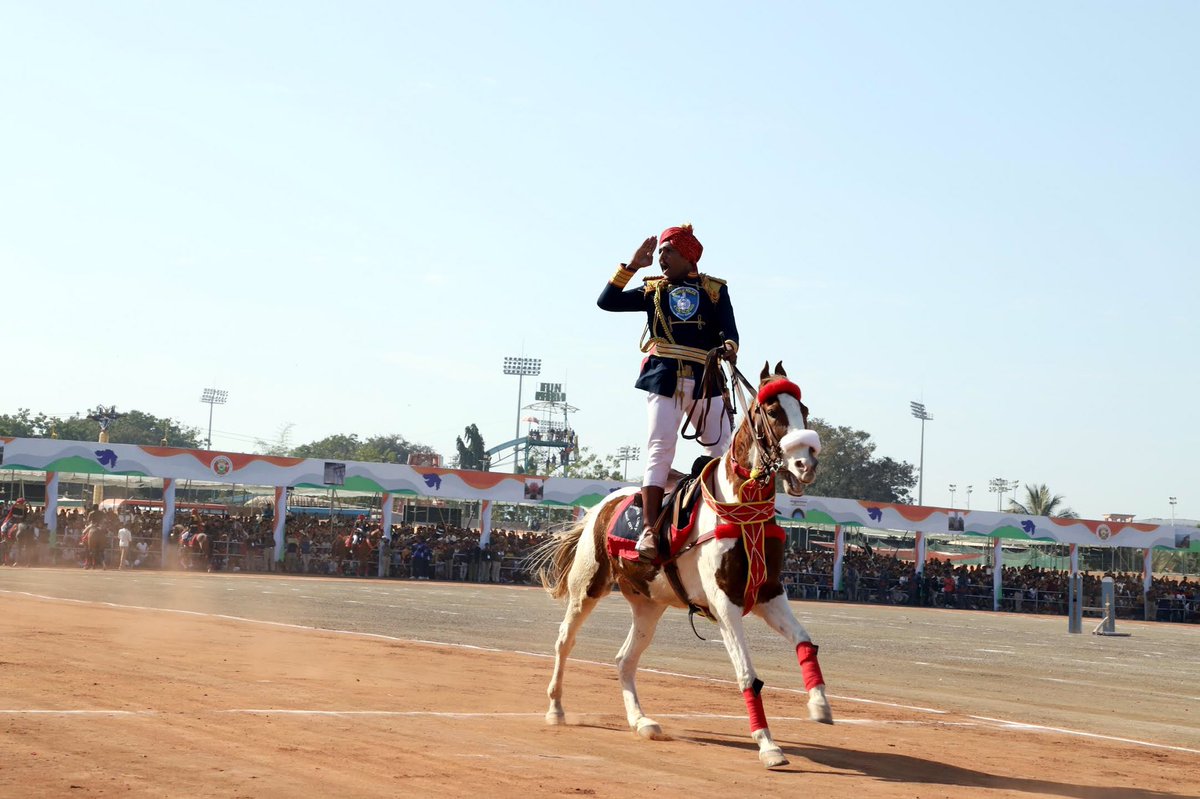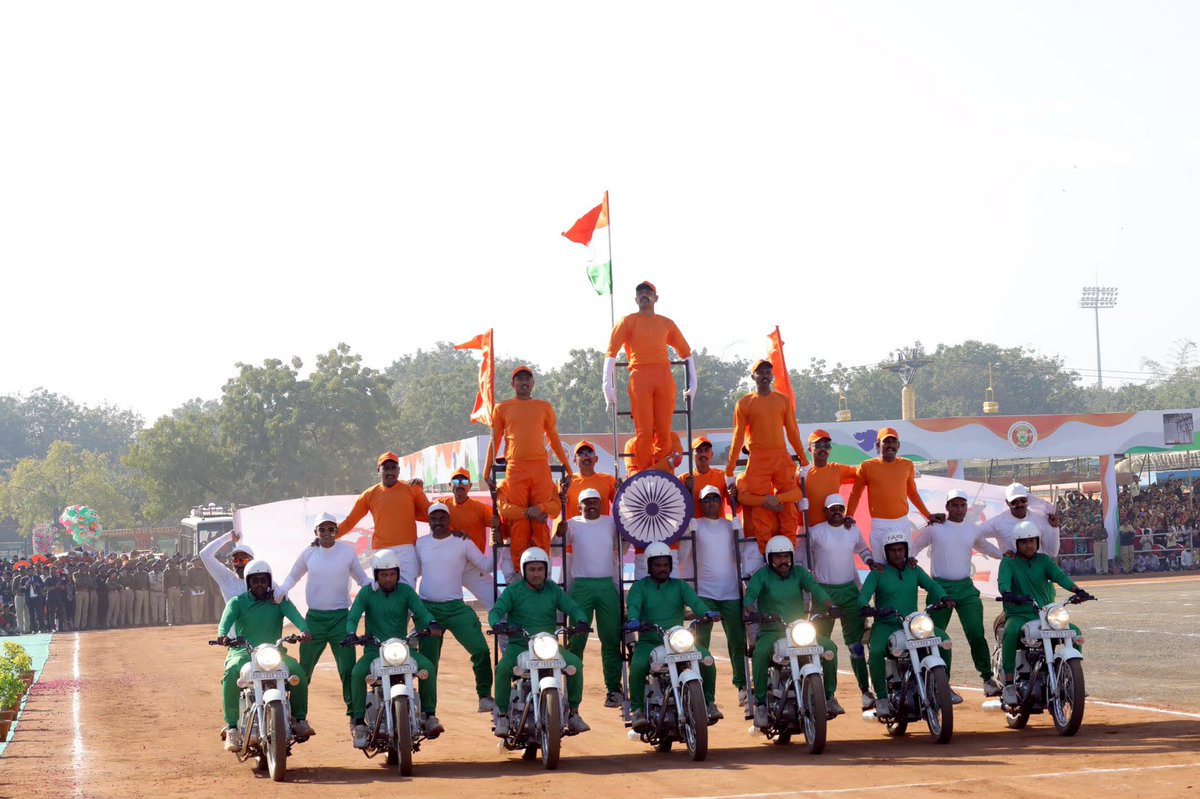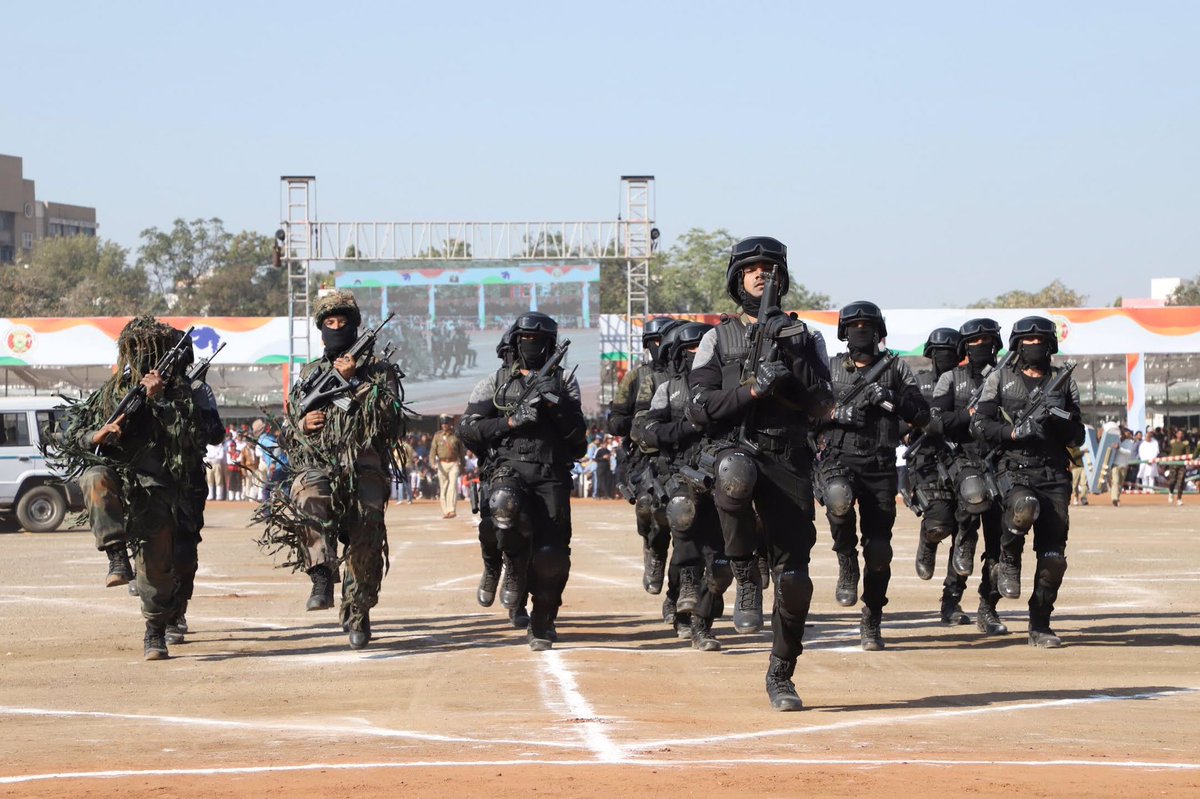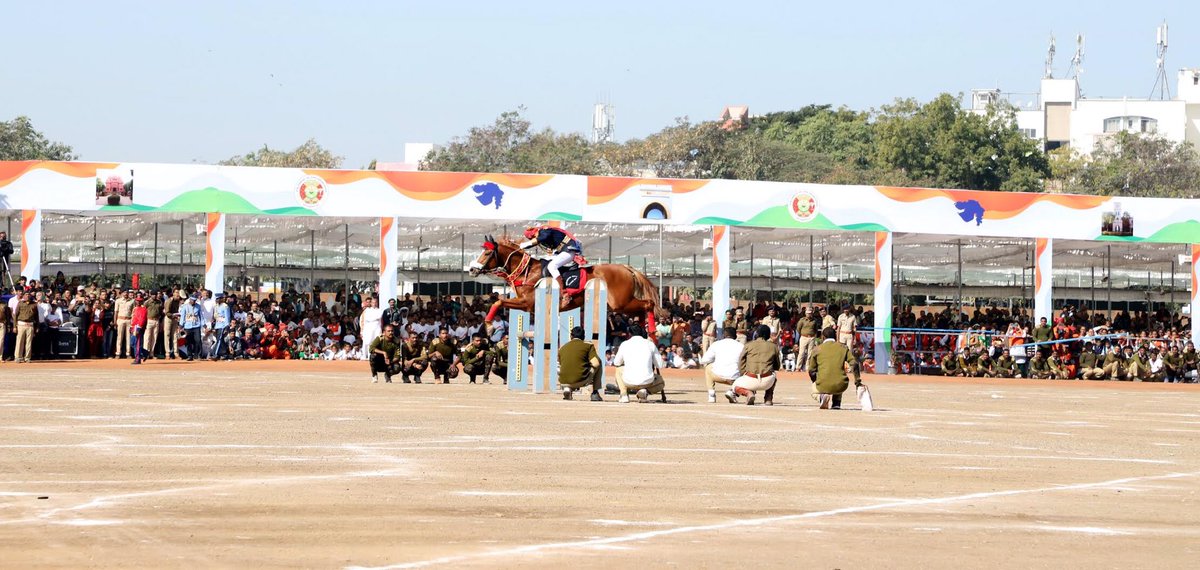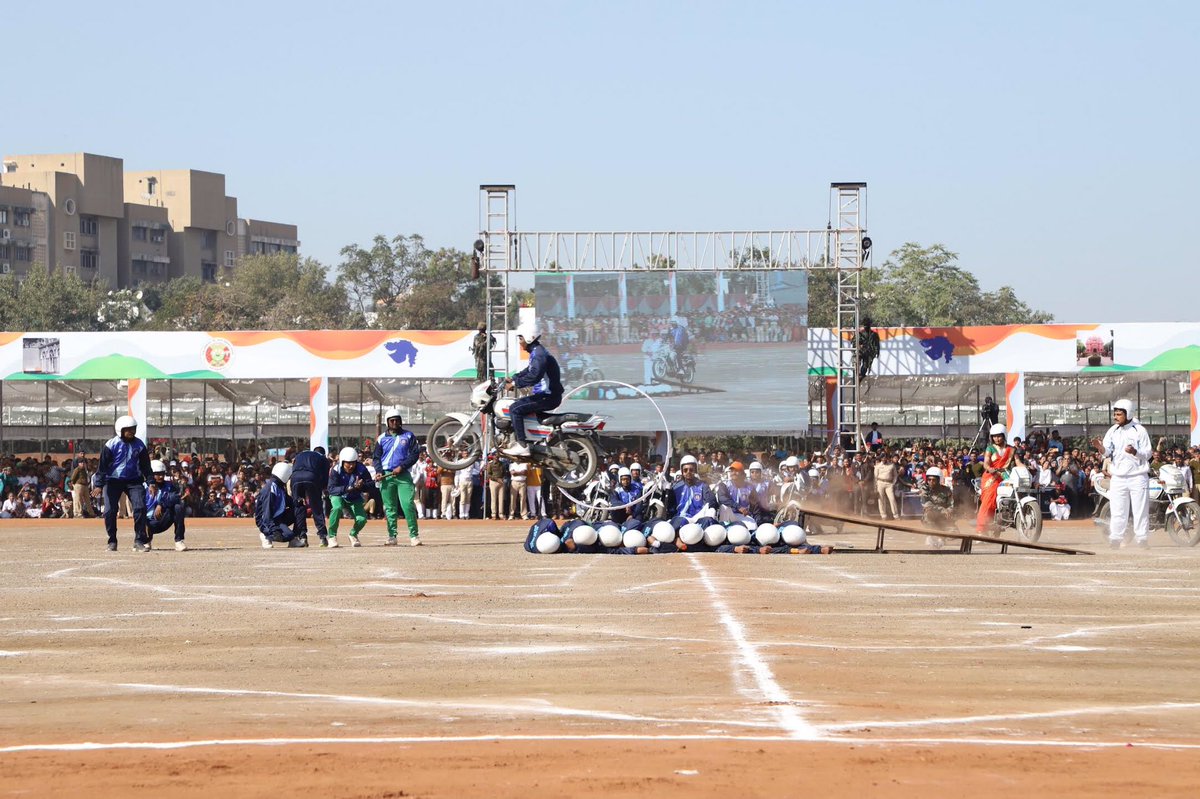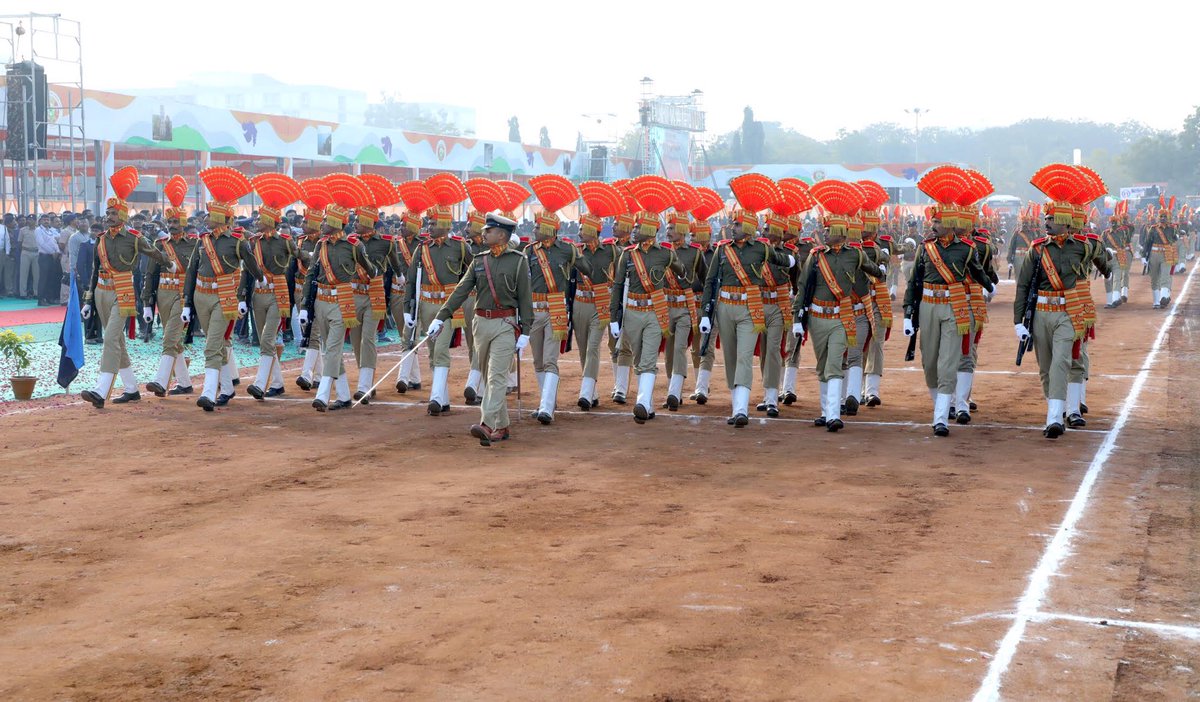 – Information