EAM Jaishnkar lays foundation of Sardar Patel Center for Empowerment and Livelihoods near Statue of Unity site in Gujarat
January 28, 2020
Kevadia (Gujarat): Minister of External Affairs S Jaishankar today laid the foundation of the Sardar Vallabhbhai Patel Centre for Empowerment and Livelihoods to be set up as a state-of-the-art skill Development centre here.
This Residential Centre will have the state of the art infrastructure including accommodation for about 100 youth at a time. It will run several free of charge skill courses aligned to the National Skills Qualification Framework (NSQF). To begin with, the majority of the courses will focus on the meeting the demand of the tourism and hospitality requirements at Kevadia itself – like Food and Beverage Steward, Room Attendant, Mechanized housekeeping, agro-processing specially the dragon-fruit processing, soap making etc. for individuals and women's self-help groups. Separate Entrepreneurship modules and career counseling and coaching for job aspirants will be other major activities. Targeting at training 500-600 youth, farmers, SHGs etc. every year through its various capacity building programmes, this Centre will prove to be a boon for empowering the local youth and women by their skill development and by providing them employment opportunities.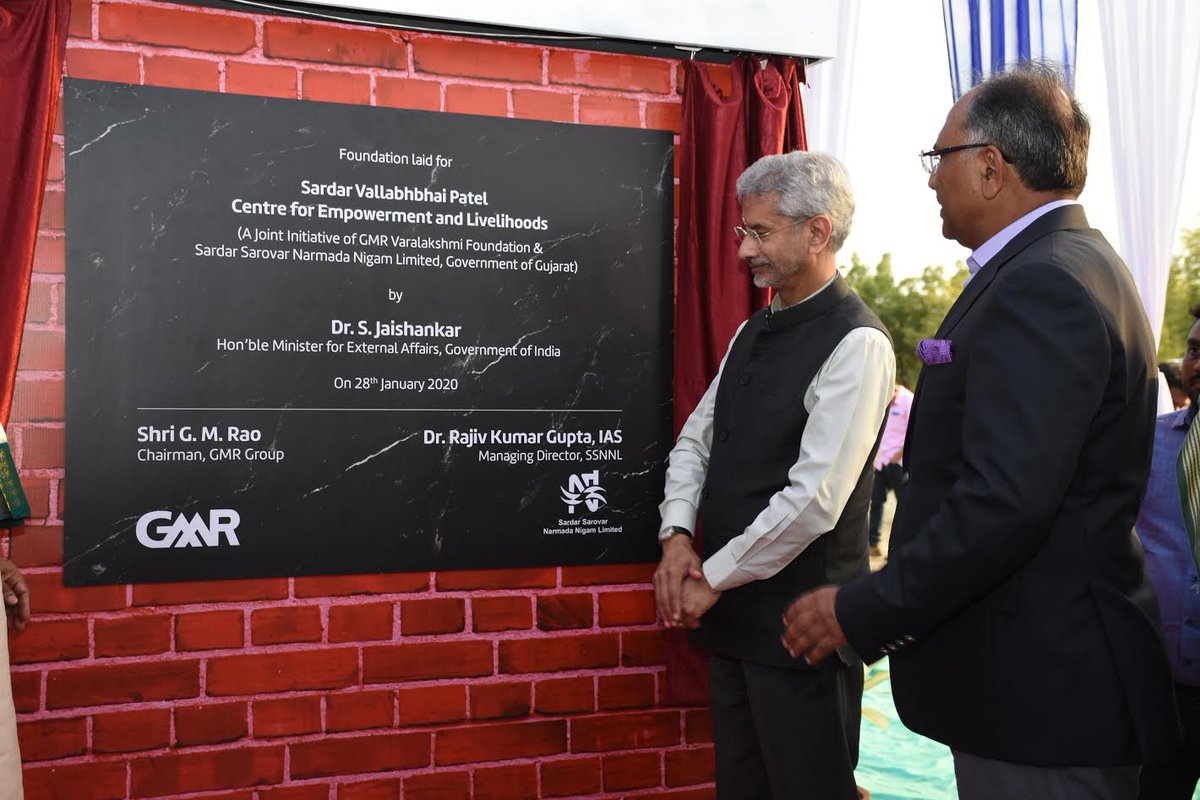 An official of the Sardar Sarovar Narmada Nigam Ltd said that over 38 lakh visitors registered so far, and more than 17,000 people visiting this place daily, where Statue of Unity has emerged as a major tourist attraction in the world and has been included in the 8 wonders declared by the Shanghai Cooperation Organization as well as world's 100 greatest places 2019 declared by the TIME magazine. An array of other attractions like Children Nutrition Park, Cactus Garden, Butterfly Garden, Ekta Nursery, Ekta Mall, Arogya Van, Dino Trail, Eco-tourism sites at Khalwani and Zarvani etc. are developed and opened for public, the daily footfall swells upto 35,000 per day on special festival days.
'This has created lots of employment generation opportunities for the local tribal youth. More than 3,000 people are presently getting direct benefits of employment as tourist guides, sales counter boys and girls, office assistants, security guards, drivers, animal keepers, lift operators, cooks, waiters, helpers and so on. And a much larger number is getting indirect employment in ancillary activities, making it imperative to have a Skill Development Centre which can empower the local youth and women. Taking one more step forward in the direction of fulfillment of Prime Minister's vision of integrated Development of Kevadia and thereby socioeconomic uplift of the predominantly tribal region, Kevadia is now going to get Sardar Vallabhbhai Patel Centre for Empowerment and Livelihoods,' he said.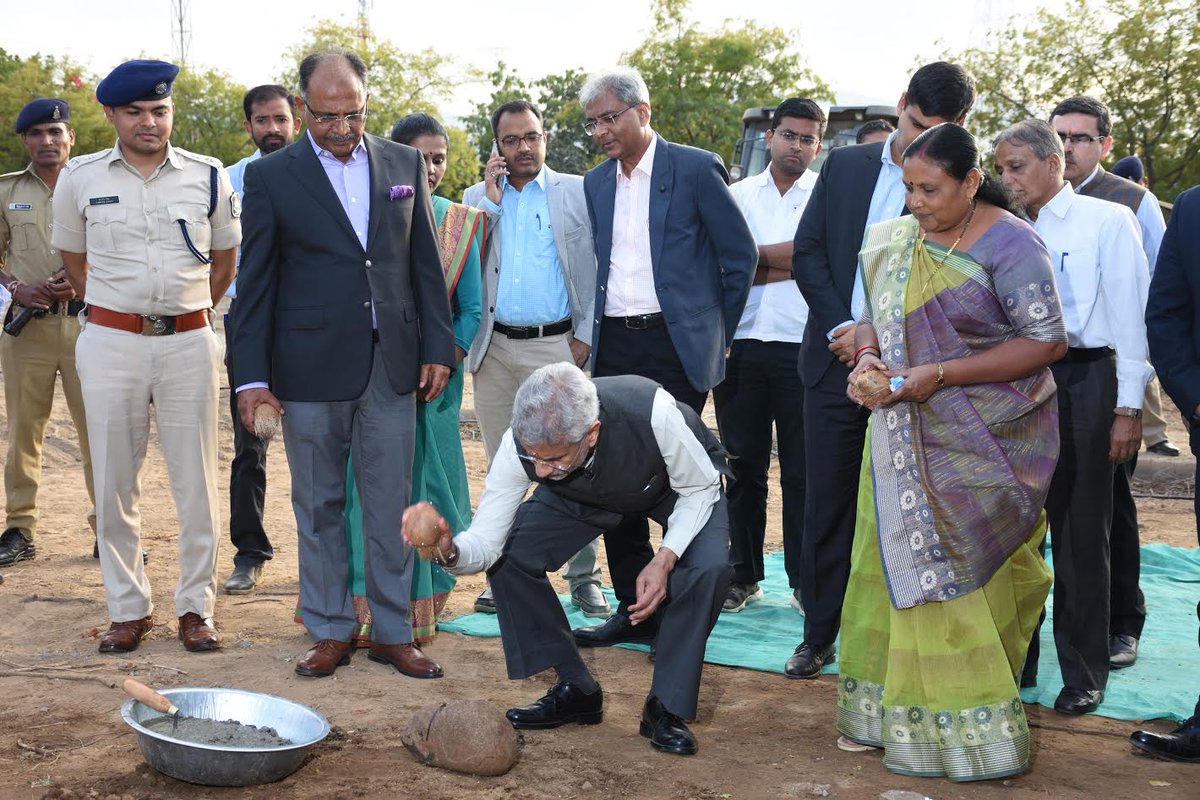 GMR Varalakshmi Foundation (GMRVF) has taken a joint initiative with Sardar Sarovar Narmada Nigam Limited to establish this Centre with an investment of over Rs. 15 crore, he said.
Foundation of the center was laid by Jaishankar today in presence of G. M. Rao, Group Chairman, GMR Group and Dr. Rajiv Kumar Gupta, Additional Chief Secretary, Forest and Environment Department, Government of Gujarat and Managing Director, Sardar Sarovar Narmada Nigam Limited.
DeshGujarat