Surat airport gets Domestic Cargo Terminal
January 29, 2020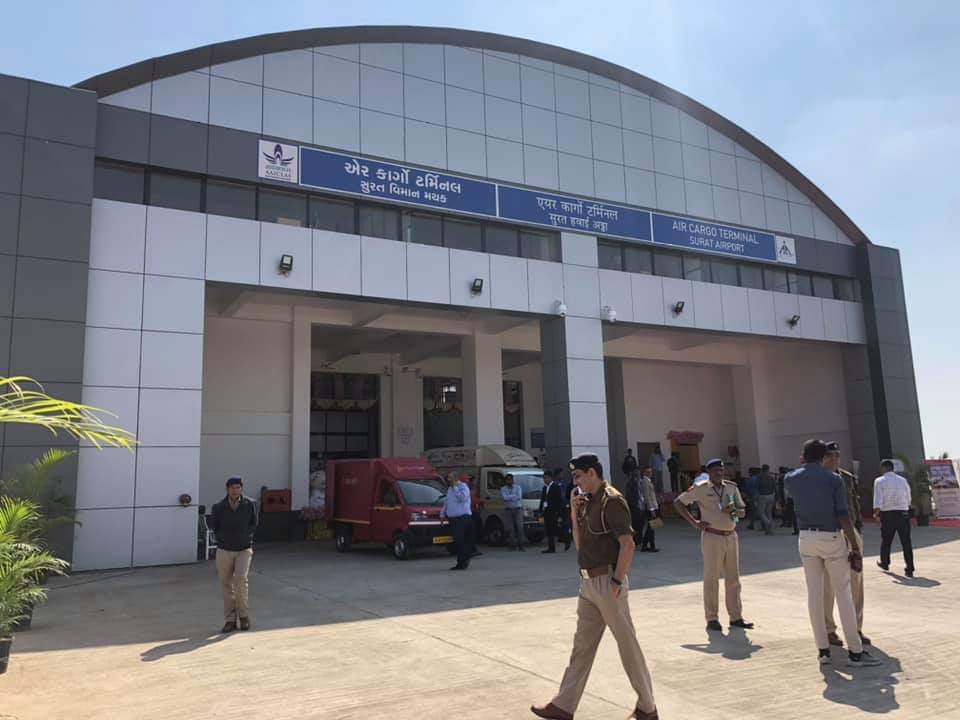 Surat: A domestic air cargo terminal was inaugurated at Surat airport today.
A 2800 sqm cargo terminal project includes 1400 sqm built up portion, 320 sqm office area, 2 strong rooms for precious goods, 1 cold storage for storage of perishable agro products, 34 staff members including security persons, 1 X-ray machine, 1 explosive trace detector, 36 CCTV cameras and 50,000 mt annual capacity.
With this facility operational, flights that can load 25 tonnes of goods will be able to land at this airport. The people of South Gujarat will benefit in terms of better trade opportunities as they will be able to ship vegetables, fruits, flowers etc perishable items speedily to other places.
As per an estimate given by local Agriculture Produce Market Committee (APMC), every day 100 mt vegetables, 250 tonne banana, in summer 5,000 mt mango and other agriculture produces are sent to Mumbai and other parts of the country from South Gujarat. A domestic cargo terminal will further boost this trade. Similarly, precious polished diamonds and textile items will also be sent through domestic cargo terminal to other parts of the country.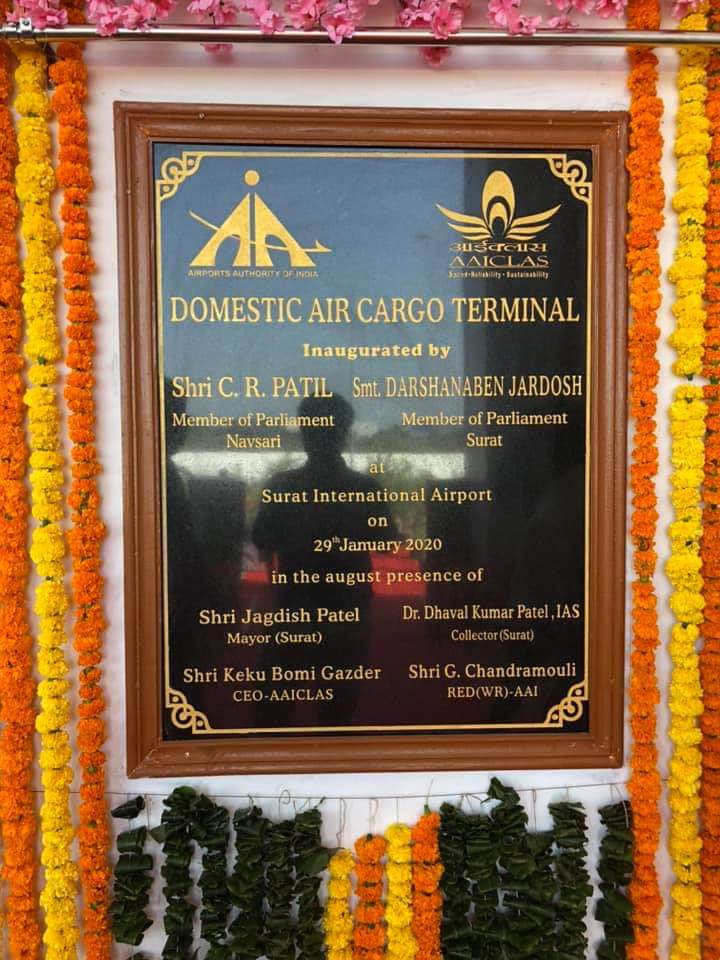 DeshGujarat