NBW against Hardik Patel again in sedition case for remaining absent during hearing
February 07, 2020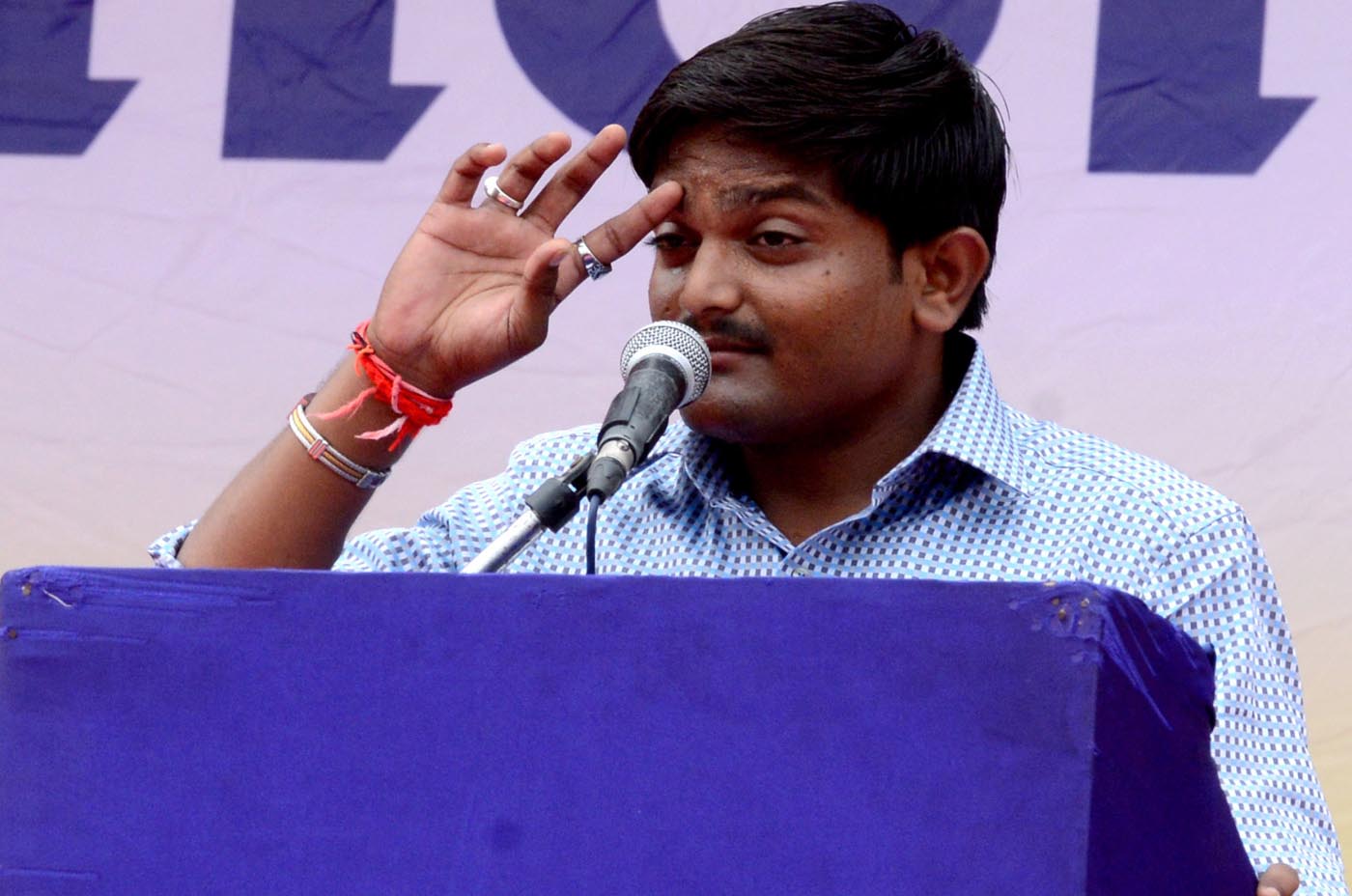 Ahmedabad: A local court here today again issued a Non Bailable Warrant (NBW) against former convener of Patidar quota agitation outfit Patidar Anamat Aandolan Samiti (PAAS) and Congress leader Hardik Patel against whom a NBW was issued by the same court for similar reasons in a sensational sedition case last month and he was arrested and kept under judicial custody in jail too.
The court of ADJ, B J Ganatra issued the warrant today when he failed to appear before it in the case today. The court rejected his exemption petition observing that Hardik was willfully disobeying the court instructions and putting forth unacceptable grounds for giving him exemption from personal appearance.
The other two accused in the case Dinesh Bambhaniya and Chirag Patel appeared in the court but Hardik did not. The government counsel Sudhir Brahambhatt opposed the plea of Hardik's advocate for exemption from personal appearance. He had on the last date of hearing on February 1 requested the court to issued NBW which the court today accepted. The court has fixed February 15 as the next date of hearing. Hardik could be arrested again to be produced before the court.
Earlier he was arrested on January 18 after the same court had issued non-bailable warrant (NBW) against him that day in the sedition case, and was granted bail by the court on January 22 in that matter. But he was again arrested in connection with a case of violation of a public order in Mansa town of Gandhinagar soon after his release from the jail on January 23. He was taken to a court there and after getting bail the Sidhhpur police in Patan district of North Gujarat took his custody for production in a court there in connection with another case of violation of administrative orders/notification in 2017. He was finally released on January 24.
Notably the sedition case was lodged by the crime branch of Ahmedabd police for the widespread violence that erupted after his Patidar quota rally here on the GMDC ground on August 25, 2015. .The NBW earlier on was issued due to his repeated non-appearance on the dates of hearing in the sedition case.
Notably Hardik was re-arrested soon after his release from the Sabarmati central jail here on January 23 in connection with two cases of violation of administrative notification but was finally released after getting bail in the cases on January 24.
Another court in Tankara town of Morbi district had on January 31 also issued a NBW against him for remaining absent during the hearing of another case there.That NBW was issued against Hardik and three others including Congress MLA from Dhoraji and his former aide Lalit Vasoya for holding a rally in the town in April 2017 without official permission.
Hardik is the main accused in another sedition case in Surat for his alleged provocative suggestion to his aides to kill policemen and he was also on bail in that matter. He was jailed in connection with the two sedition cases and had also spent six months outside Gujarat as part of his bail condition. Several government run buses, police stations were torched and other public property including railway tracks damaged during the violence that had erupted after the rally in Ahmedabad. The crime branch of the city police in its charge sheet alleged that Hardik and his aides had spread the violence under a conspiracy.
There were numerous other cases also lodged against the former PAAS leader.
Another court here had also on January 30 rejected the anticipatory bail plea of Hardik in connection with a case lodged for misbehaving with government officials at GMDC ground after his rally in August 2015.
DeshGujarat