Gujarat ATS nabs prime accused of 1993 Mumbai serial bomb blasts and close associate of main conspirator Tiger Memon
February 10, 2020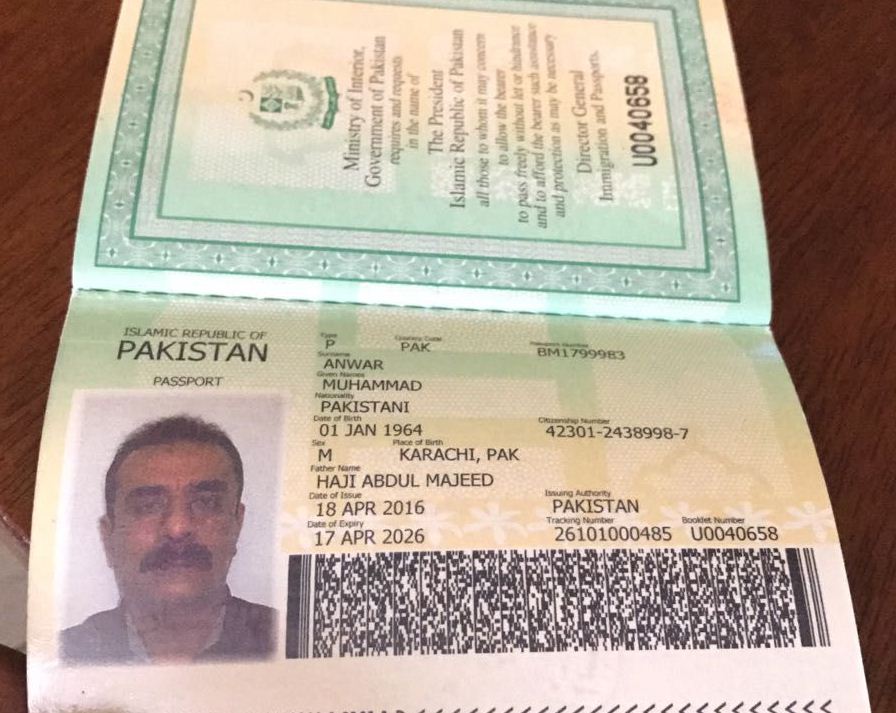 Ahmedabad: The Anti-Terrorist Squad (ATS) of Gujarat police has arrested a dreaded terrorist and one of the main accused of the 1993 Mumbai bomb blast who was also wanted in to a recent drug recovery case from the high sea off Gujarat coast, Munaf Abdul Halari, from Mumbai airport while he was trying to flee to board a transit flight to Dubai on a Pakistani passport.
DIG Gujarat ATS Himanshu Shukla today said that Munaf Halari, son of Abdul Majeed was nabbed from Mumbai Airport yesterday night. He was going to Dubai, via Mumbai transit flight, on a Pakistani Passport. On the basis of specific information obtained by K K Patel, ACP ATS Gujarat, the said accused was detained at Mumbai International Airport.
The said accused is wanted in narcotics case of heroin smuggling through Gujarat Coast in which five Pakistani Nationals were arrested from high sea on January 2 this year.
He said, ' Munaf Halari is also a prime accused in Bombay Blast Case of the year 1993, in which he had played vital role and Red Corner Notice was issued against him on request of investigating agency, i.e. C.B.I.. Halari is close associate of Tiger Memon, one of the main conspirator of Mumbai Serial Blasts of the year 1993. Munaf Halari had procured three brand new scooters bearing Nos. (i) MH-05-TC-29, (ii) MH-05-TC-16, (iii) MH-04-Z-TC-261 which were laden with explosives, of which first was planted at Zaveri Bazar and exploded subsequently. In series of bomb explosions in Mumbai on March 12, 1993, resulted in death of 257 persons, injuries of various types to 713 persons and destruction of properties worth more than Rupees 27 crores.
'After the serial blasts in Mumbai he fled to Bareilly in UP, and thereafter to Bangkok.'
'His associate and conspirator of serial blasts, namely Tiger Memon, got Pakistani passport prepared for Munaf Halari with help of Pakistani authorities. His Pakistani passport is in the name of Anwar Muhammad, s/o Abdul Majeed, bearing passport number BM1799983. Munaf Halari was in continuous contact with Tiger Memon, and took shelter in Nairobi, Kenya on the basis of assumed identity of Pakistani National. In Nairobi he was running a business in name of Magnum Africa, and later on instructions of Tiger Memon, shifted to export-import of grains, especially rice. However, in the guise of export-import, Halari was trying to smuggle explosives and contraband to India. The interrogation of the 5 Pakistani Nationals who were caught in high-sea on 2nd January, 2020, by ATS Gujarat, revealed in their questioning that the consignment belonged to one Haji Hasan of Karachi. However, Haji Hasan has telephonic talks with Munaf Halari alias Anwar Muhammad, regarding smuggling of explosives and contraband heroin. Haji Hasan had promised Munaf over telephone, that he will be able to infiltrate Gujarat Coast with explosives also,' he added.
The ATS DIG said that Halari had entered India twice on Pakistani Passport after absconding in 1993. He had come in India last in the year 2014 from Atari Border, and visited Mumbai. ATS Gujarat has seized the Pakistani Passport, which was renewed twice by Pakistani authorities. The accused will be produced before the concerned court for further legal procedure.
DeshGujarat