First ever launch of Super Luxury car Lamborghini in Gujarat, price starts at 3.22 crore
February 13, 2020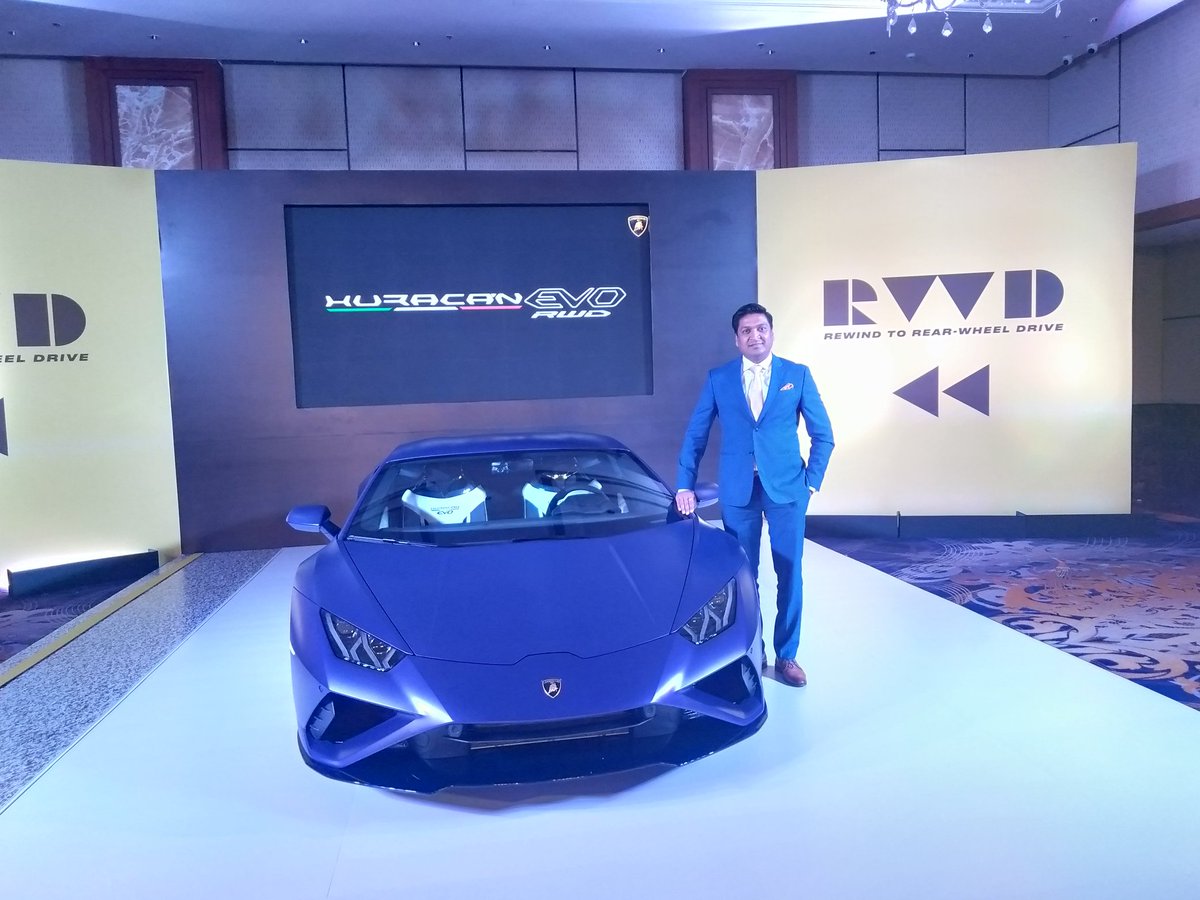 Ahmedabad: Despite overall negative sentiment in the super luxury car segment due to the economic slowdown, Italy based super luxury car maker Lamborghini has seen a rise of around 15% in its India sales, Head Lamborghini India, Sharad Agrawal today said.
Talking to media persons here on the occasion of the first ever launch of any Lamborghini in Gujarat as its latest addition Huracan EVO Rear-Wheel-Drive for which the price starts from Rs 3.22 crore, Agrawal said that the overall super luxury car (cars priced over Rs 2.5 crore) market in India had seen a downfall of 18 to 20% in the year 2019 while that of Lamborghini saw 15% rise.
He said that Lamborghini India was seeing a rise year on year for past several years. 'In the last three years our two pronged strategy in India has worked. Firstly we have brought new cars quickly to thrill the customer segment that we target and secondly through various events to engage and train them. We had held such event in Jaipur and in South India and also organized the longest ever Lamborghini drive trip of around 600 km from Bengaluru to Ooty,' he said.
Agrawal said that Gujarat was an important market for the company and contributed to around 10% of its total Indian business while the southern states have a share of almost 50%.
Later he unveiled the Huracán EVO Rear-Wheel Drive (RWD), delivering 610hp (449 kW) of power at 8,000 rpm and 560 Nm of torque at 6,500 rpm to a lightweight car with rear-wheel drive and dynamic steering for maximum driving fun.Weighing just 1,389 kg, the car has a top speed of 325 km/hour and accelerates from 0 to 100 km/h in just 3.3 seconds.