Bird census: Highest ever 3.15 lakh birds in Nal Sarovar, 57,000 in Thol, 5.50 lakh Flamingos in Rann of Kutch
February 15, 2020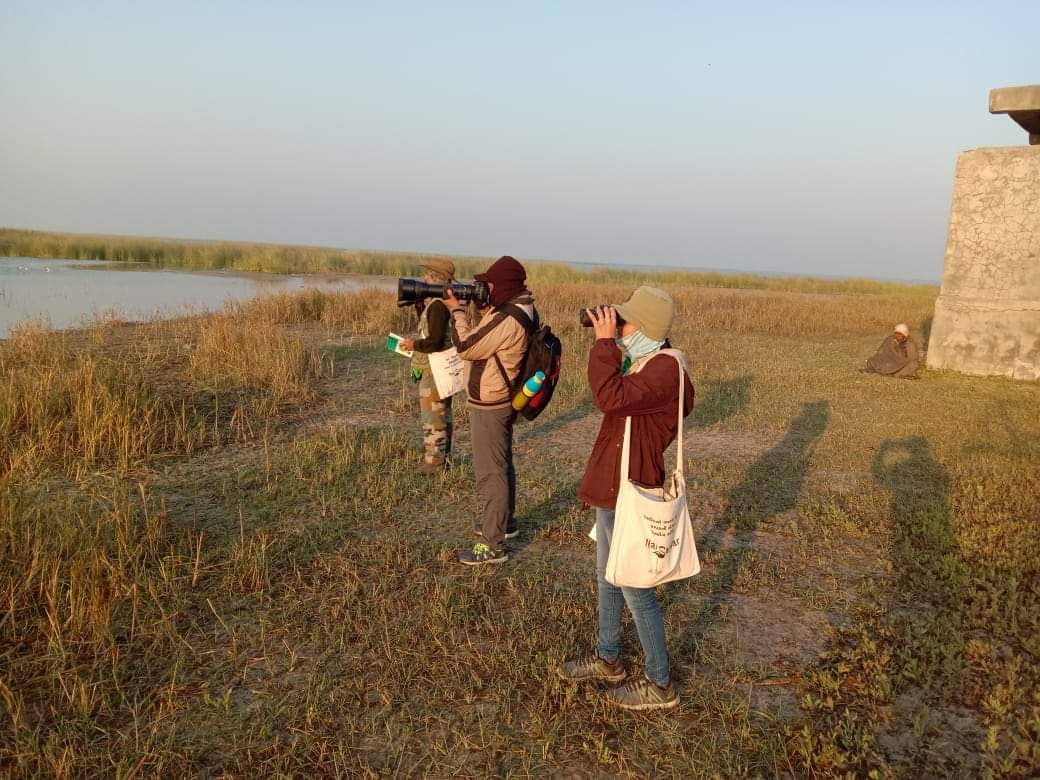 Over 3.15 lakh birds of 131 varieties have been counted in Nal Sarovar bird sanctuary during 2-day long census on 8-9 February which is highest ever, while over 57,000 birds of 87 varieties have been counted in Thol bird sanctuary. Both these bird sanctuaries are located near the city of Ahmedabad.
According to State Forest department, during previous birds census in 2018, 122 species and 1,43,000 birds were counted in Nal Sarovar while 92 species and 40,000 birds were found in Thol sanctuary.
In first ever census of birds in Little Rann and Great Rann of Kutch, 5.50 lakh Flamingos are counted. 3 lakh of them are baby flamingos. While Little Rann had presence of more than 4 lakh birds while Great Rann had presence of more than 4,85,000 birds.
The census process was carried out during 8-9 February across 40 zones in Nal Sarovar and 8 zones in Thol bird sanctuaries, involving 150 persons including forest department staffers and bird lovers/experts from all over the State.
Forest department statement further said that electronic equipment have been attached to 6 flamingos in Great Rann of Kutch by Wildlife Institute of India's scientists in order to register daily movements of flamingo birds. Bombay Natural History Society, set up by late bird expert Salim Ali has started bird ringing to record the movements of birds.
Nal Sarovar sanctuary has been declared Ramsar site in year 2012. The title is given to wetlands of global importance.
DeshGujarat