RSS chief Mohan Bhagwat inaugurates reconstructed Hedgewar Bhavan in Ahmedabad
February 15, 2020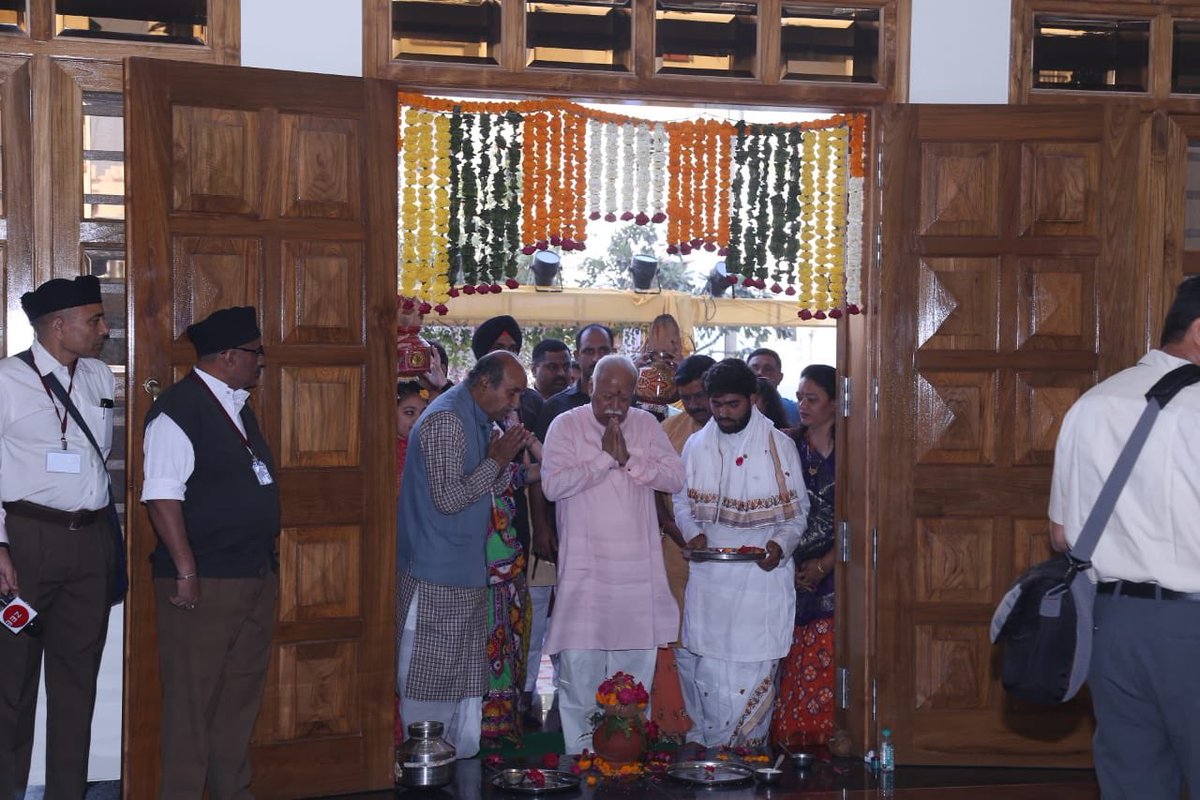 Ahmedabad: Shri Mohan Bhagwat, Sar Sangh Chalak (chief) of Rashtriya Swayamsevak Sangh (RSS) today inaugurated the reconstructed State headquarters of Gujarat unit of RSS at Baliakaka road in Maninagar area of city.
The new headquarters has been constructed at an estimated cost of Rs. 8 crore. The old headquarters was on this plot since 1964.
Gujarat Chief Minister Vijay Rupani, former Chief Minister Keshubhai Patel, leading faces of State unit of RSS among others were present to witness the 'Pravesh' vidhi. Kesubhai Patel, a Jan Sangh and BJP veteran rarely goes out for any function. He choose to join this function in wheel chair which was lifted by his assistants. Rupani who arrived with his wife held around half an hour meeting with Bhagwat. City Mayor, State Education minister among others were also present.
Ground plus five floor headquarters building is owned by Hedgewar Trust. The building has two storey underground parking also. The building has library, different halls with upto 200 persons sitting facility and top two floors reserved for residential facilities for full timers (pracharaks) and visiting guests.
Shri Bhagwat is going to address invited guests at revamped headquarters building today. He will also address a public function at Dinesh hall in the evening. Tomorrow he will address RSS cadres at Transstadia stadium in Maninagar area where family members of cadres are also invited.
Earlier yesterday, RSS cadres and Gujarat unit functionaries participated in Vastu Yagna and Gau Pujan ceremonies.
In pictures: Gau pooja, Bharat mata aarti and Yagna ceremonies as part of Vastu pujan for pravesh in reconstructed Gujarat unit RSS headquarters Hedgewar Bhavan in Ahmedabad pic.twitter.com/H6qQnzPhrD

— DeshGujarat (@DeshGujarat) February 15, 2020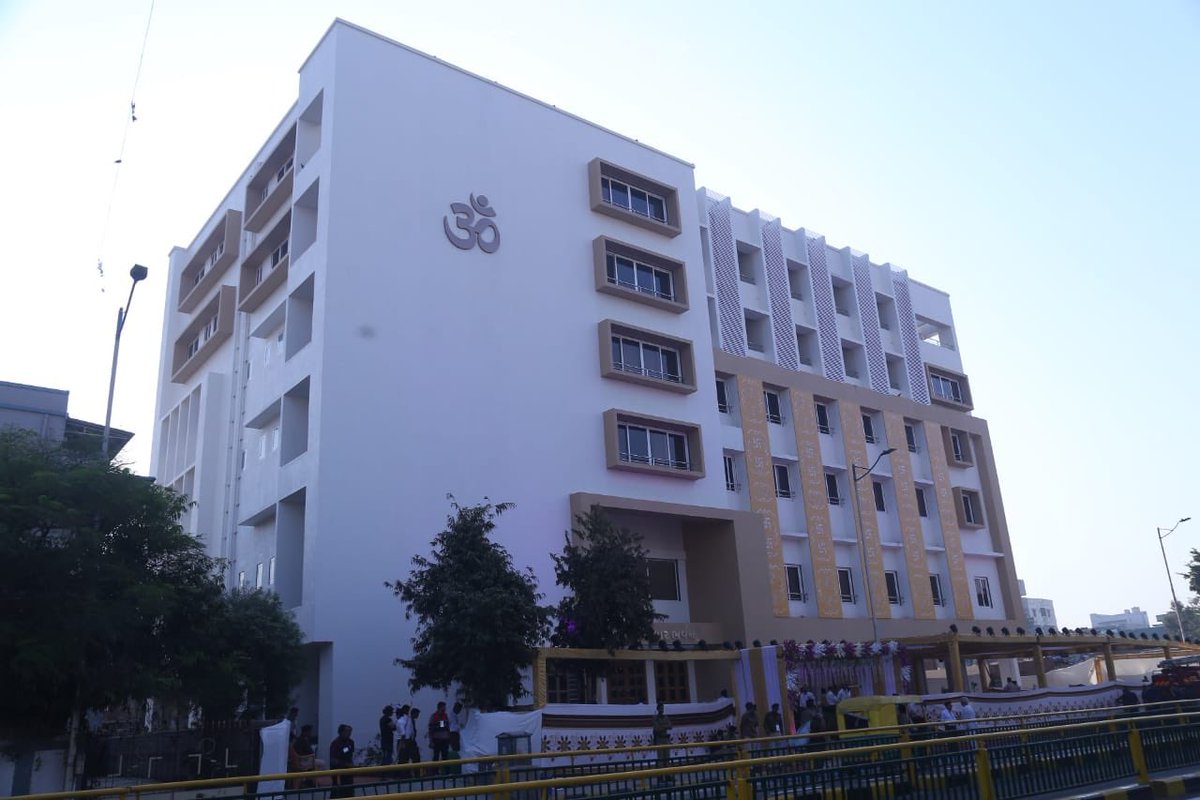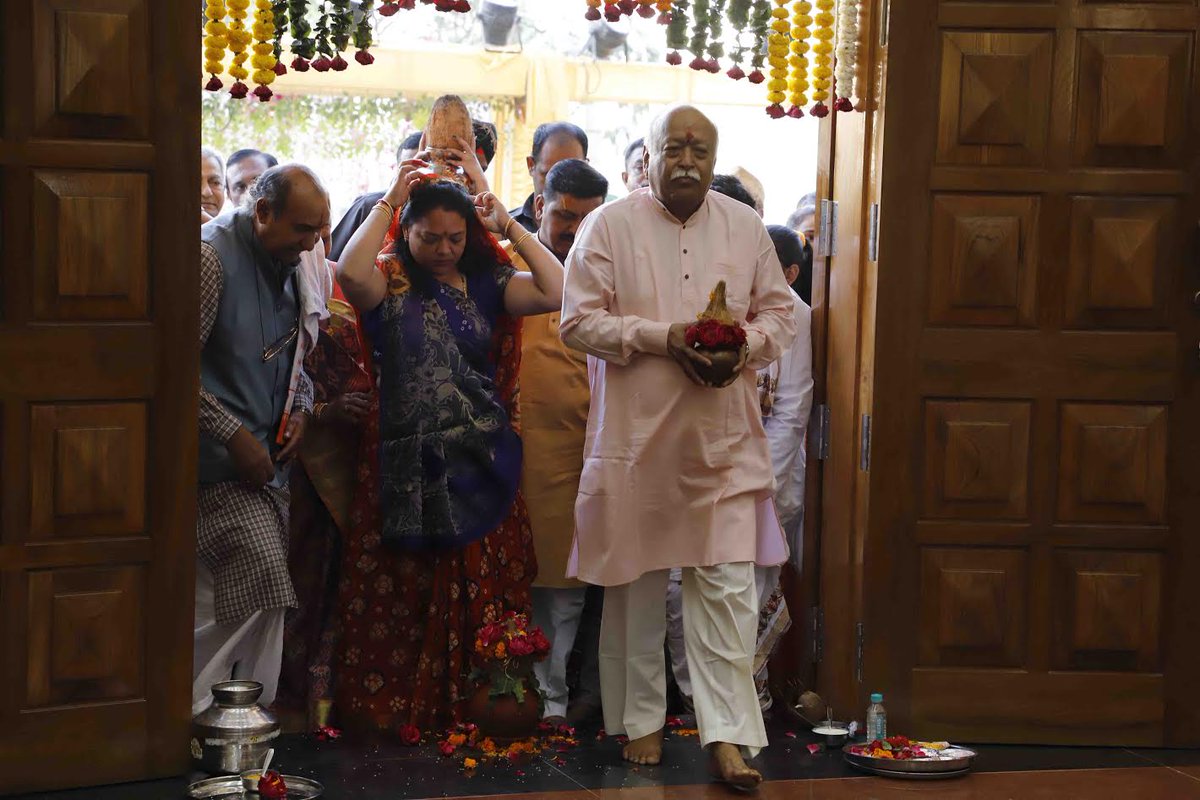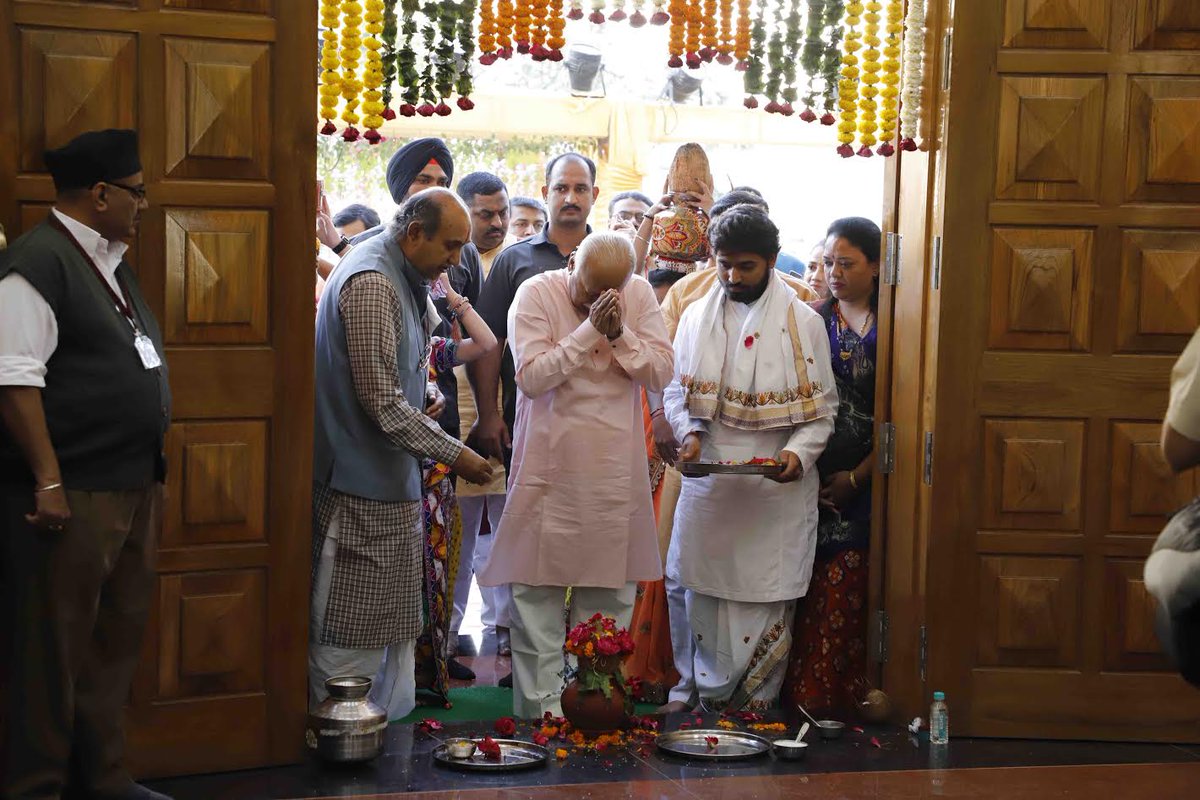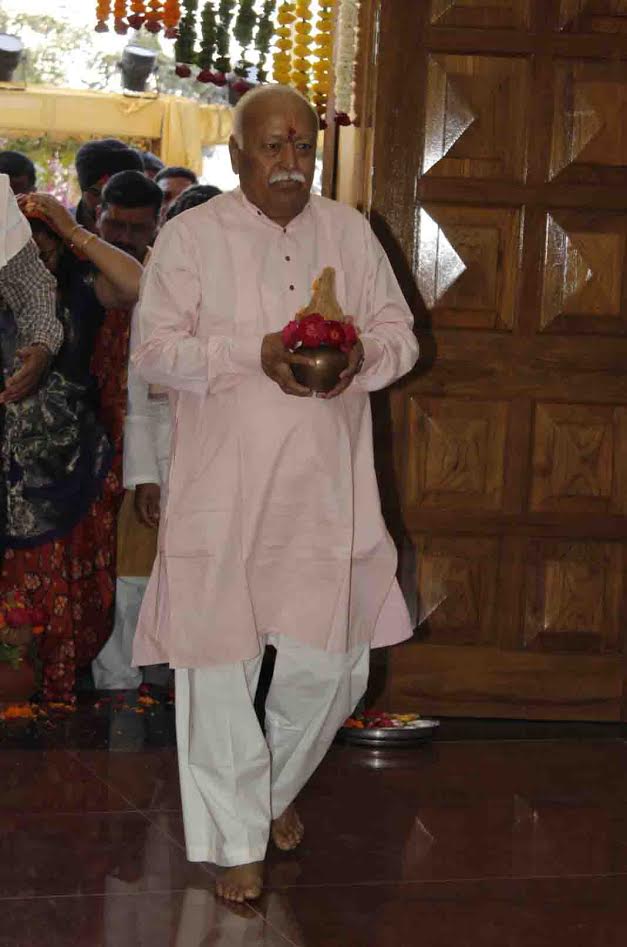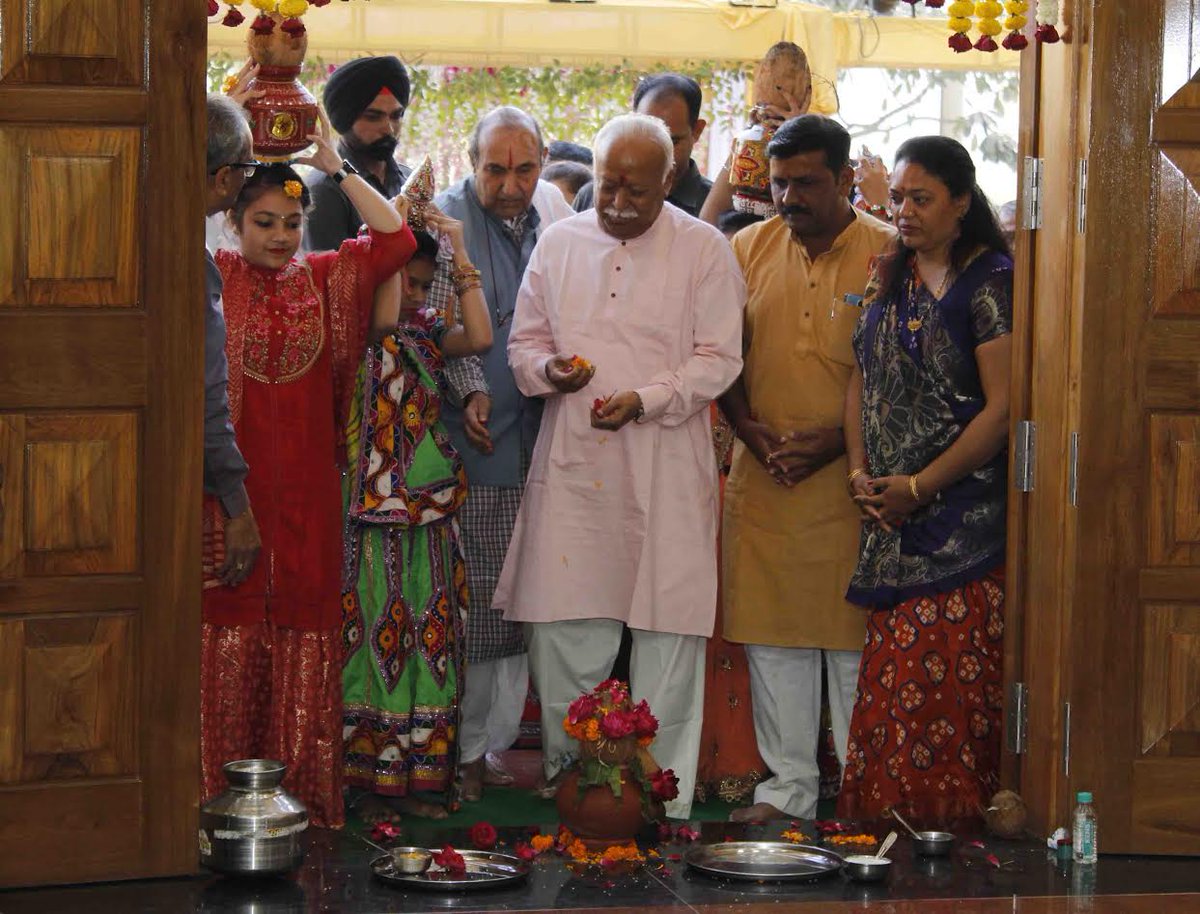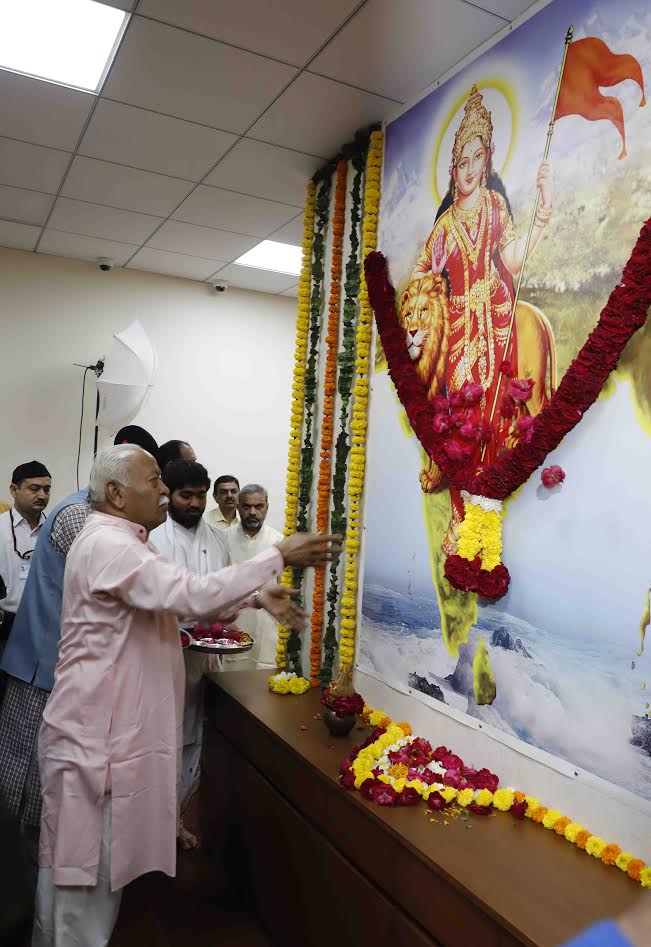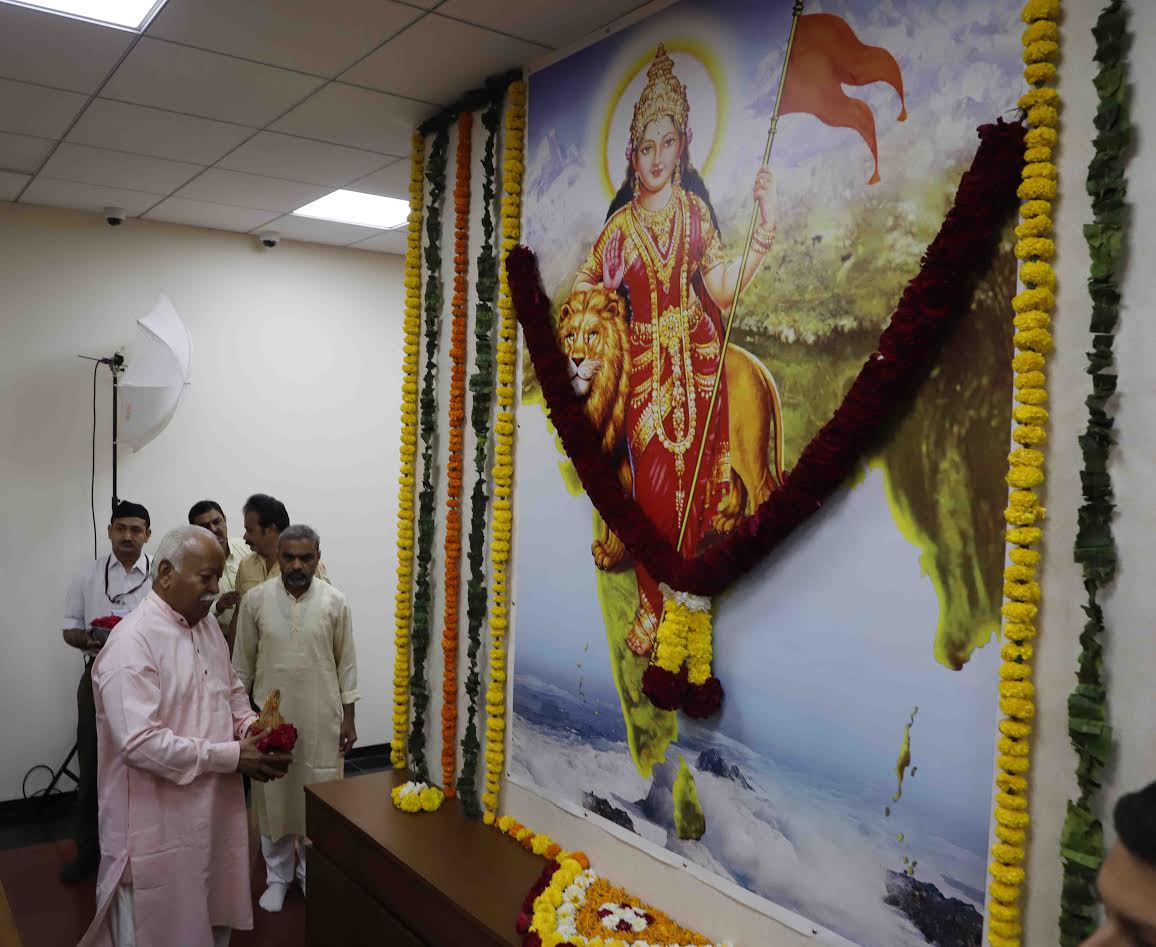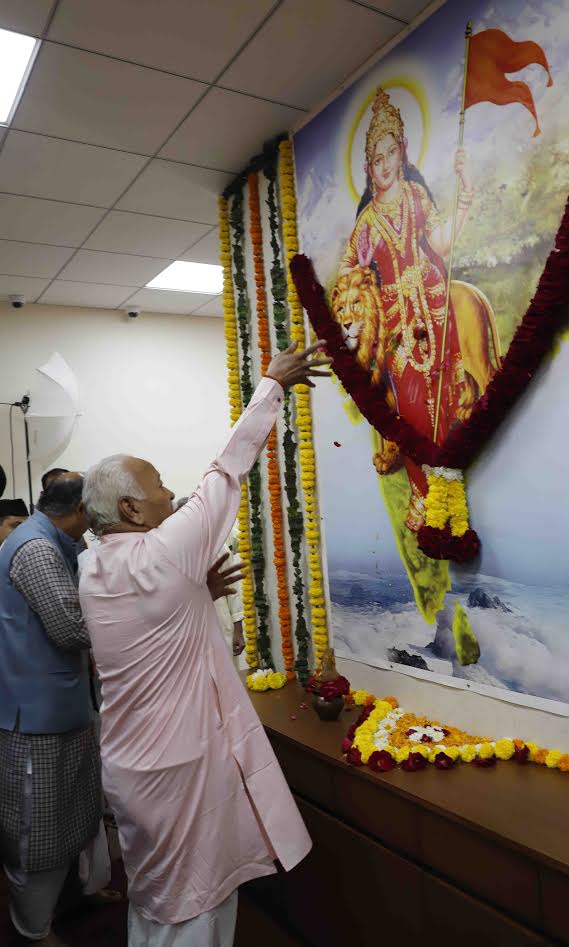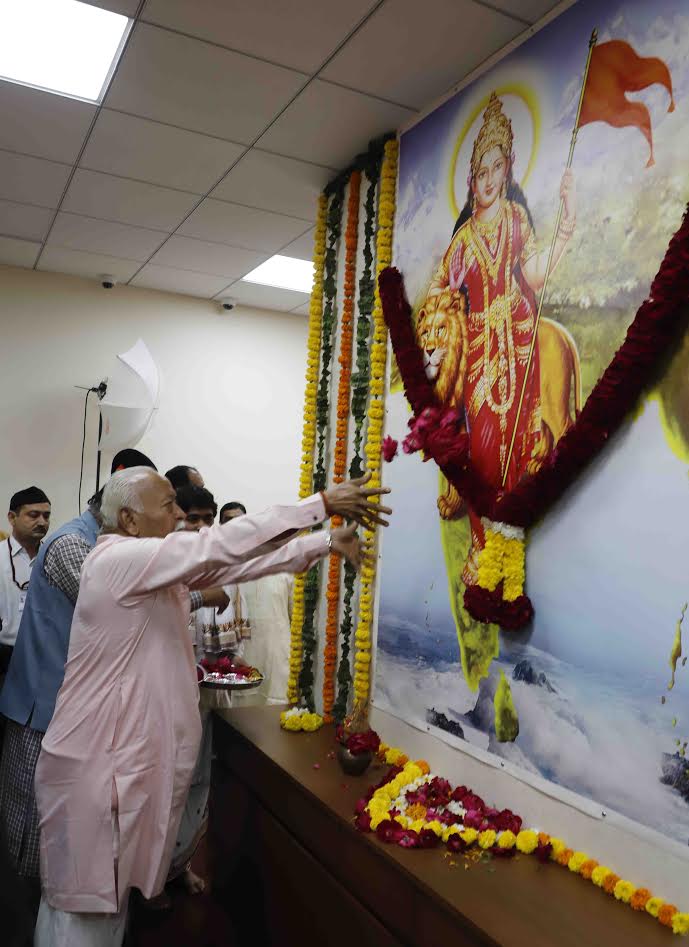 DeshGujarat