SBI signs MoU with Gujarat govt for for working capital availability to MSME entrepreneurs
February 18, 2020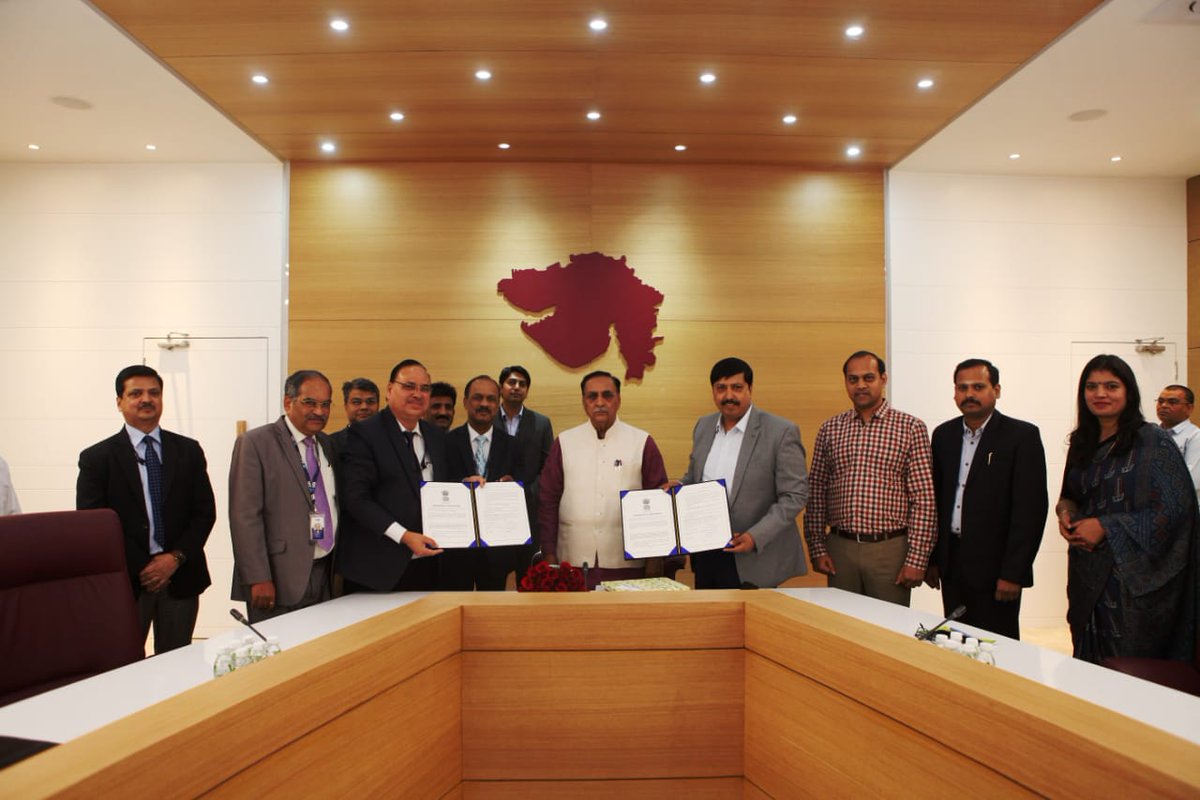 Gandhinagar: Gujarat Government's Industry Department today signed a MoU with the State Bank of India (SBI) in presence of Chief Minister. Ensuing this, the new entrepreneurs, who want to setup MSME in Gujarat, would easily get assistance for availing working capital and project cost in specific time-limit, said a statement issued by the government.
As per the MoU, to avail the financial assistance for their new MSME projects the entrepreneurs would get permission in principle within just 15 days.
When, the bank receives an application of new MSME entrepreneur either directly through MSME portal or through nodal agency of district or state level, then within 15 days the bank would give permission in principle for the financial assistance.
In the MoU, for the purpose, the SBI has agreed to provide funding for start-up project from its 54-odd specialised MSME branches.
On behalf of the State Government, the MoU was signed by Principal Secretary (Industry) and Principal Secretary to Chief Minister – Mr. M. K. Das and for the SBI Mr. Ramesh Kumar Agarwal – General Manager, SBI, Ahmedabad Circle.
On the occasion, the SBI officials apprised the Chief Minister that in Gujarat compared to last year, this year more number of MSME units has demanded loan-assistance from the bank. Not only this, the bank has experienced very positive response in recovery of loan-assistance in Gujarat, they added.