Motera Cricket stadium gets Fire NOC, BU permission and Structural Safety certificate
February 19, 2020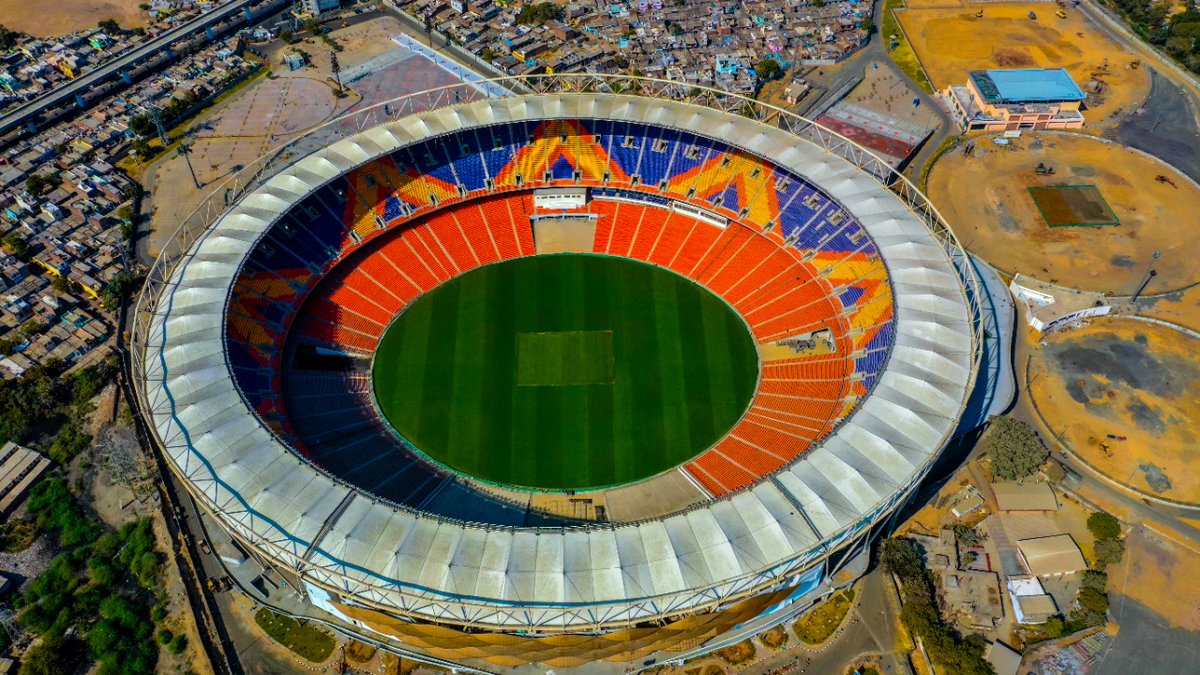 Ahmedabad: The Ahmedabad Municipal Corporation (AMC) has today given building use (BU) permission and structural safety certificate to reconstructed Motera cricket stadium in the city after considering various parameters related to structural stability, fire safety and steps taken for water harvesting. Earlier AMC's Fire & Emergency Services department had given fire No Objection Certificate (NOC) to Motera stadium.
According to Commissioner of AMC Shri Vijay Nehra, 'before granting the certificate, the AMC committee assessed structural stability from its side and also through expert from Chennai to cross check.
"The stadium management has put in place an elaborate fire safety plan, which we also checked and conducted a mock drill to see if it would work when needed. In the UPS server room, they have installed VESDA – Very Early Smoke Detection Apparatus. The entire complex has 125 hydrants with hose rolls and 9,000 sprinklers," Nehra said.
The AMC has already provided water connection to the stadium, however the GCA (Gujarat Cricket Association) too has constructed 65 percolating wells in the premises for rainwater harvesting.
The Sardar Patel Stadium, owned by the Gujarat Cricket Association (GCA), has been completely rebuilt after demolishing the old one, which had a capacity to accommodate 54,000 spectators.The new stadium, which can accommodate around 1.10 lakh people, is spread across over 60 acres. It was built in two years at an estimated cost of Rs 700 crore.The GCA had earlier said the stadium will have 76 corporate boxes, four dressing rooms, a club house and an Olympic-size swimming pool.