Dahej – Ghogha RORO ferry service to resume from February 24
February 21, 2020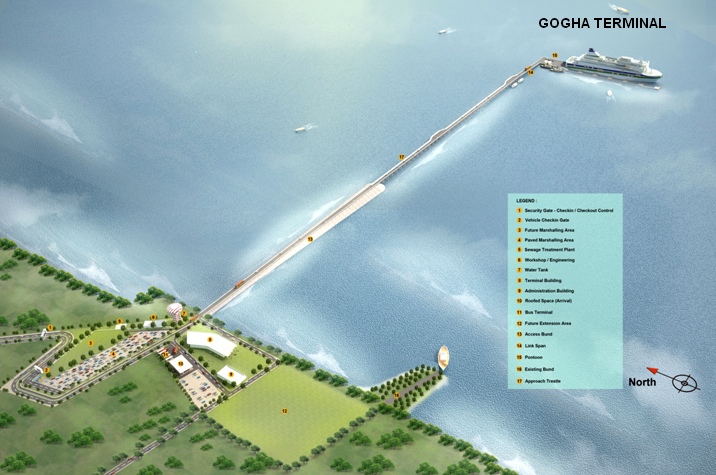 Gandhinagar: Ghogha – Dahej RoRo Ferry with combined efforts for Government of Gujarat and Central Government will resume tidal operations from 24th February, 2020.
Presently, ferry will operate in tide(high water) and in daylight. It will make one round trip each day. Government has assured that dredging at Dahej will continue to provide sufficient draft for ferry for two round trips a day.
The Ferry Service was to resume operation by 21-02-2020, but due to insufficient tidal waters the service now will resume from 24-02-2020.
Ferry will operate during daylight tidal service and ferry's schedule until 10th March, 2020 is as follows: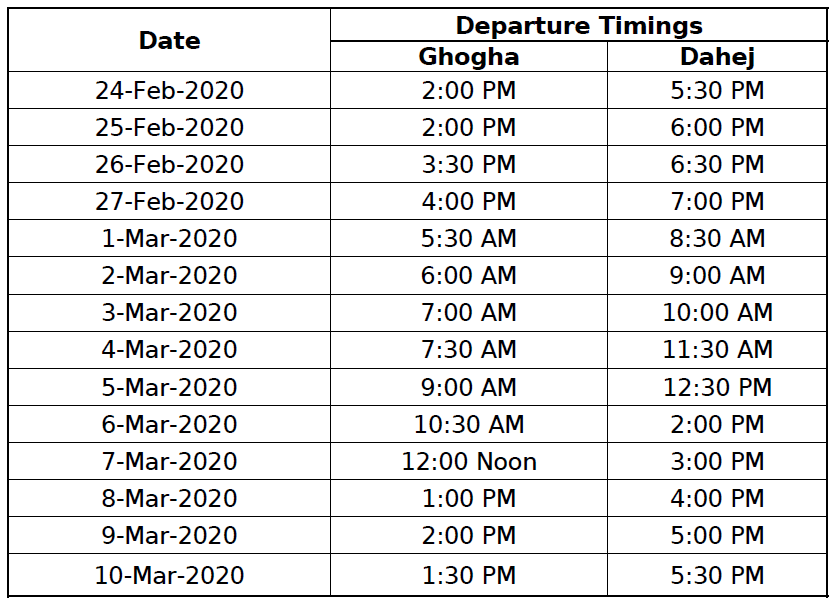 DeshGujarat