Former IPS D G Vanzara promoted post-retirement as IGP by Gujarat govt. with retrospective effect
February 27, 2020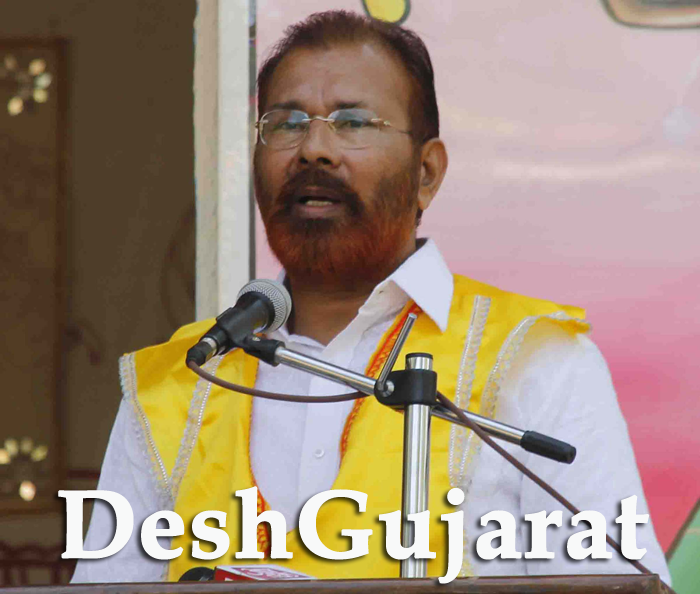 Gandhinagar:Gujarat Government has given retrospective promotion to the retired IPS D G Vanzara, who had been acquitted in two of the alleged fake encounter cases including the Ishrat Jahan encounter case.
Notably, Vanzara had retired as Deputy Inspector General of Police (DIGP) in May 2014 while in jail in connection with three encounter cases.
Now through an order issued by the ACS (Home) Sangeeta Singh he has been given a retrospective post retirement promotion as Inspector General of Police (IGP) with effect from September 29, 2007.
The order said that 1987 batch IPS officer Vanzara, who retired on May 31, 2014 has been promoted to the IGP grade with deemed date in the Pay Band 4 : Rs 37400-67000, Grade pay Rs 10000 (pre-revised) with effect from September 29,2007.
It also said that a separate order with regard to payment of arrears and increased pension accordingly due to him with respect to the deemed date promotion would be issued separately.
Vanzara was first arrested in April 2007 in connection with the Sohrabuddin Sheikh encounter case. He was later also made accused in Ishrat Jahan encounter case and Tulsiram Prajapati case. In the last quarter of 2012 he was sent to Mumbai jail from Sabarmati central jail. After getting bail he walked out of jail in February 2015 but could return to Gujarat only over a year later in April 2009 due to the court's restrictions. He had retired while in jail. He was acquitted of all the charges in Sohrabuddin case in 2017 while in 2019, a CBI court in Ahmedabad also accepted his discharge petition in Ishrat Jahan encounter case.
DeshGujarat