Paan shops, civic centres to remain closed for public till 31st March: AMC
March 20, 2020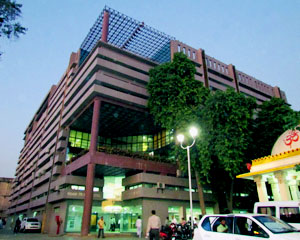 Ahmedabad: Amdavad Municipal Corporation (AMC) has taken a decision to shut down all paan shops from today till March 31st. According to municipal commissioner, all shops/cabins selling paan, masala will be shut down by the evening today. A related order will be issued shortly.
All civic centre/complain centre and Aadhar centres will also remain shut till March 31.
Spitting in public will attract Rs. 1,000 fine instead of Rs. 500 from Monday onward.
All parks and gardens will remain closed for public on Sunday. Food streets, Gujri Bazar, BRTS and city bus services will also remain closed on upcoming Sunday during 'Janta curfew'.
Municipal Commissioner Vijay Nehra said, 7 persons are caught for breach of home quarantine orders. They are taken to AMC controlled quarantine facility in Sola.
He said AMC supplies masks and sanitizers for free of cost to houses where home quarantined people live.
If in some case, entire family agrees to adopt voluntary home quarantine, the AMC is ready to supply every essential item, be it grocery, milk, vegetables to that home, Nehra said.
Nehra said AMC has appointed one dedicated staffer to supervise each home quarantined person in order to ensure that home quarantine order is not breached.
Ahmedabad has now presence of two confirm coronavirus positive cases.
DeshGujarat