Total 95 Covid19 cases in Gujarat, all 7 new cases from Ahmedabad including a 7-year old girl, death toll up at 8
April 03, 2020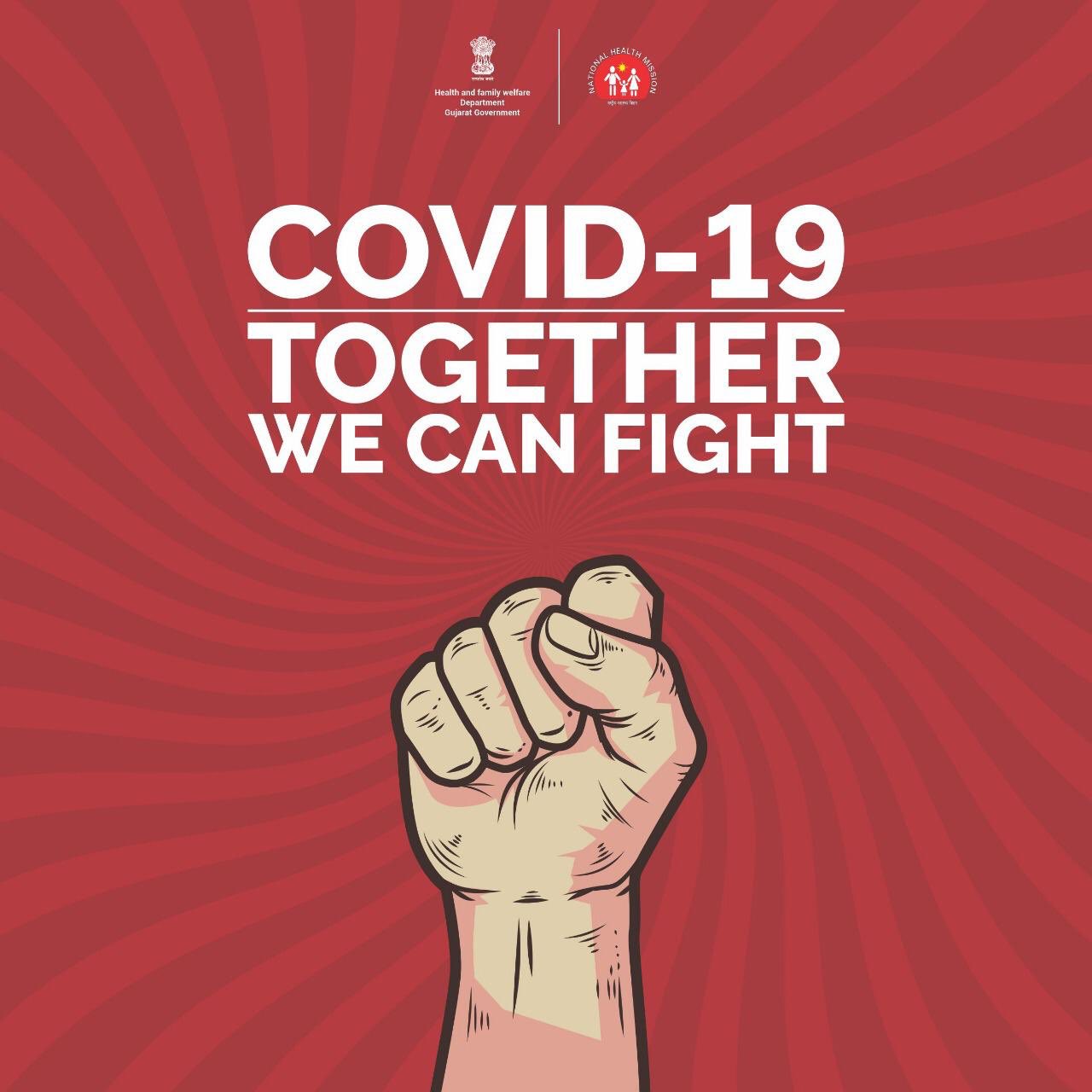 Gandhinagar: With addition of seven new cases since last evening bulletin, the total number of Covid19 cases in Gujarat is now 95 as per the morning briefing by State Health department here.
There has been one more death due to Covid19 infection in Gujarat since last evening. A 78-year old male from district headquarters Godhra in Panchmahal district with comorbid conditions including hypertension and lung problems died in Vadodara based hospital today. With this, total death toll related to Covid19 in Gujarat so far is 8. Out of total 95 cases in State so far, 8 are dead, 10 have been fully recovered and discharged and 2 are critical and on ventilator support.
All 7 new Covid19 cases detected since last evening in Gujarat are from Ahmedabad. The list includes a 07-year old girl, a 17-year old male, a 30-year old lady, a 35-year old male, a 60-year old female, a 65-year old male and a 68-year old male.
Out of total 1944 tests conducted, 95 were detected positive, 1847 negative and results of 2 samples are pending.
The Centre has allocated 43 ventilators for AIIMS, Rajkot and permitted for their use in dedicated hospitals for Covid19.
These details were shared by Principal Secretary of Health department today.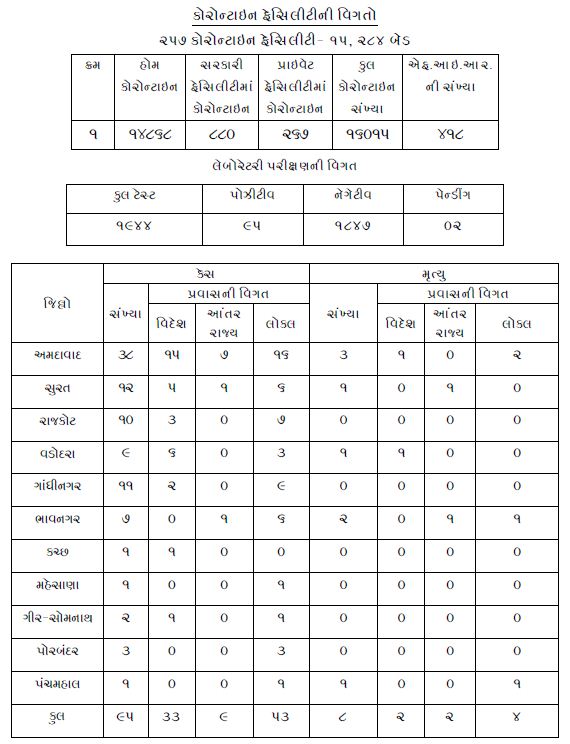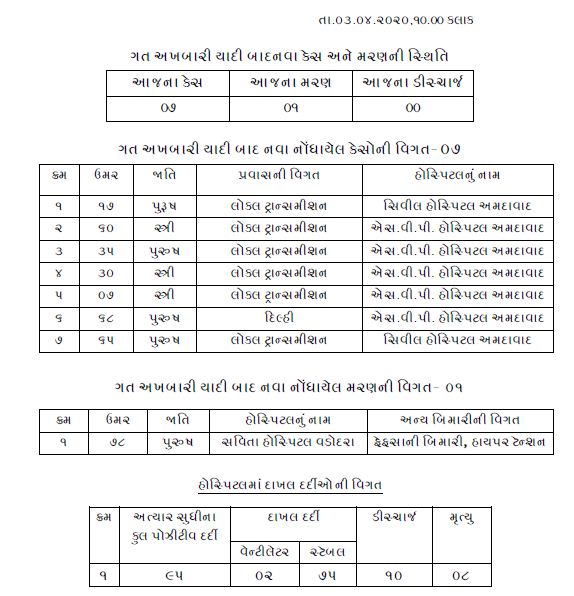 DeshGujarat