Gujarat govt: 3.25 lakh migrant labourers reached native states; 12 more Shramik Express trains leaving today
May 05, 2020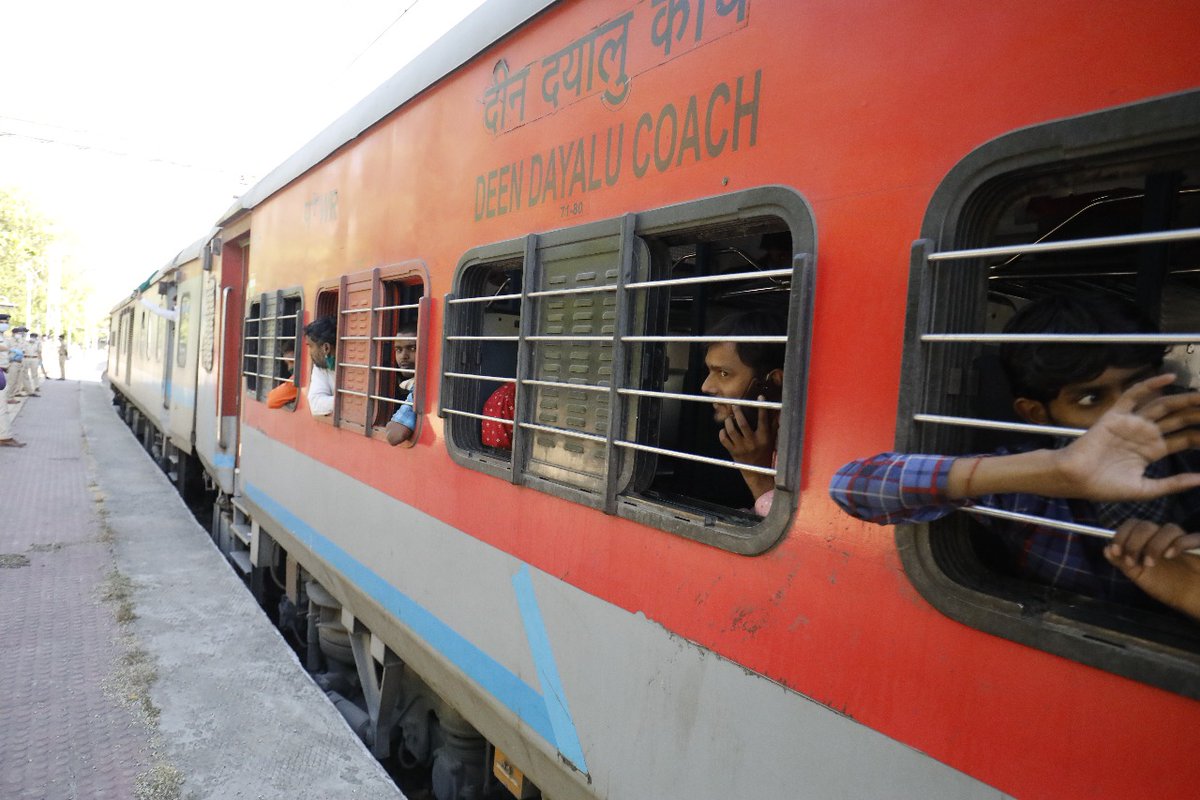 Surat: Another 12 Shramik Express trains including 8 trains from Surat are going to leave Gujarat to take stranded labourers to their native states.
The trains are:
Surat to Odisha 3 trains
Surat to Uttar Pradesh 3 trains
Surat to Bihar 1 train
Surat to Jharkhand 1 train
Viramgam to Uttar Pradesh 2 trains
Ahmedabad to Bihar 1 train
Ahmedabad to Uttar Pradesh 1 train
Secretary of Chief Minister's Office, Ashwani Kumar in his daily online briefing today said, operations of 3 more trains from Gujarat are under discussions and total number of train leaving today may touch 15.
He said the government may even scale up the rail operations in coming days in order to facilitate the journey to migrant labourers stuck in Gujarat.
He said 12 trains today are going to carry 9600 persons. So far 23 Shramik Express trains have left Gujarat and today's 12 trains make total number at 35.
He said as many as 42,000 migrant labouers have already departed from Gujarat in Shramik Express trains so far.
5,500 were taken to other states in GSRTC buses, 1,67,000 in private buses, 1,14,000 in private vehicles from Surat – in total around 3.25 lakh people have traveled to other states from Gujarat.
Ashwani Kumar said, Chief Minister has appealed laboures not to get impatient as the government is determined to make arrangement of passes and journey for all labourers who wish to go to native place. As many as 35 trains are operated only on 3-4 days and more trains are to be operated in future.
DeshGujarat