Gujarat safely sends a million migrants: State government
May 22, 2020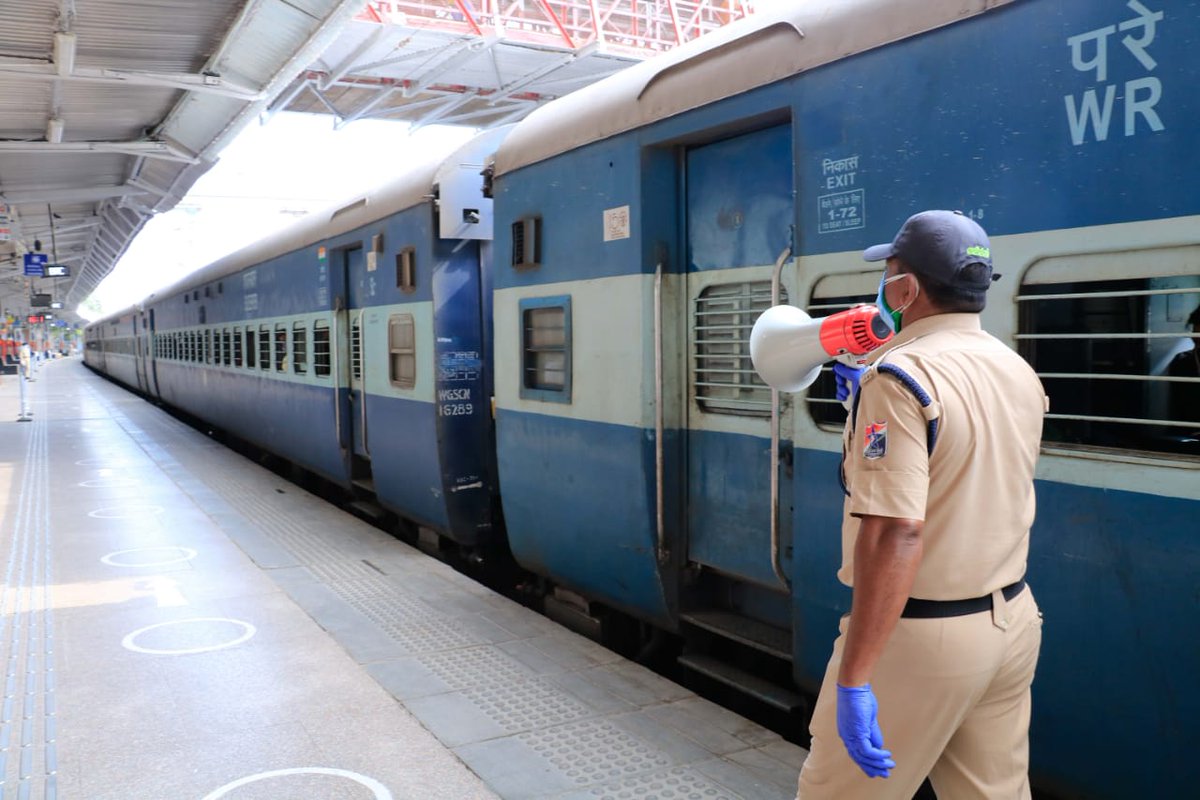 Gandhinagar: More than 10.75 lakh migrant workers have been ferried from Gujarat to their home states on special trains, the Gujarat government said on Friday.
The central government had allowed inter-state movement of migrant workers and other stranded persons on May 2 on special trains. Since then, the Gujarat government has facilitated the return of more than 10.75 lakh workers to their home states.
"Almost 750 special trains have been run from Gujarat in the last 20 days. This number is the highest in the country, and we have also facilitated the return of the maximum number of workers," said Vipul Mittra, additional chief secretary, Labour and Employment department.
Official figures show that nearly half of the 10.75 lakh workers have been sent back to their home states in the last week alone.
"We have worked very hard to streamline the whole process in consultation with Railways and the receiving states, which has allowed us to operate more trains and send back more workers. We have ferried 5.25 lakh workers in the last seven days. We aim to complete the transportation of workers as soon as possible," said Mittra.
The figures show that 1.10 lakh workers were transported on special trains on May 20, the highest in a day yet, and more than 97,000 on May 21. The figure for May 22 was 80,000
Of the total trains run so far, 475 have ferried workers to Uttar Pradesh, and 130 to Bihar. Forty trains took workers to Odisha, 30 to Jharkhand, 30 to MP, and 12 to Chhattisgarh.
Mittra said that they have also run special trains to Jammu & Kashmir, Manipur, Tamil Nadu, Rajasthan, West Bengal, Uttarakhand, and Maharashtra.
More than 275 trains have so far departed from Surat, 160 from Ahmedabad, 55 from Rajkot, 40 from Vadodara, and remaining from other places.