1958 Gujaratis return to motherland in special flights under Vande Bharat Mission
May 27, 2020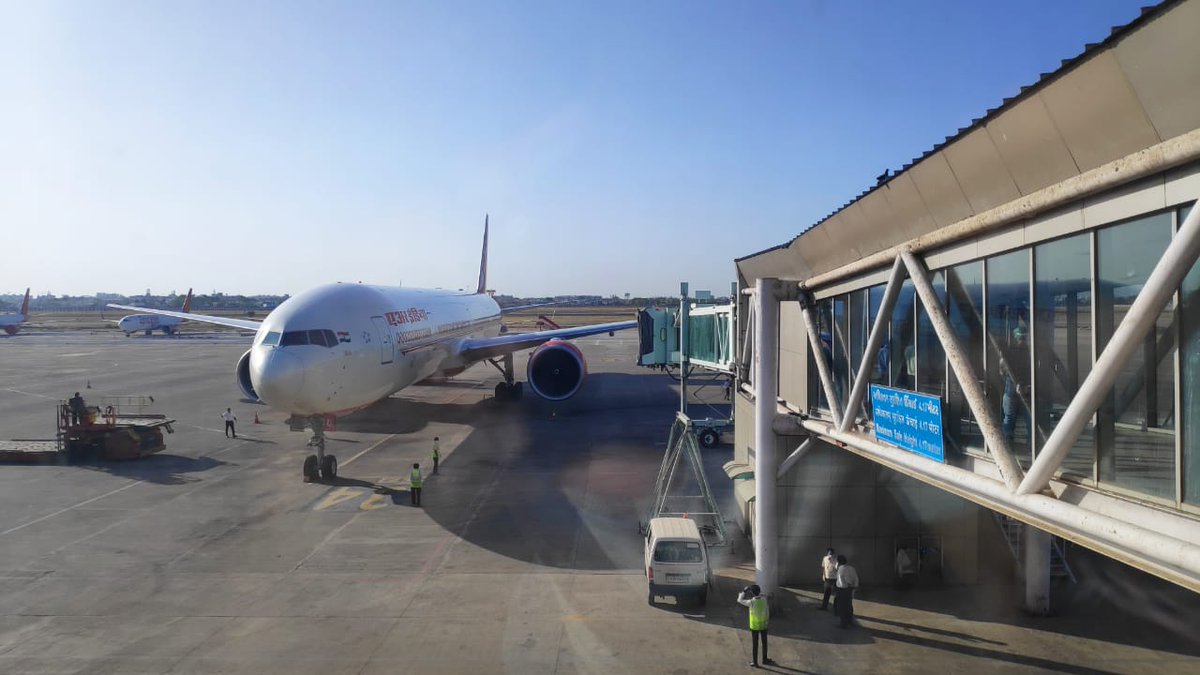 Gandhinagar: The Government of Gujarat today said, as many as 1958 Gujaratis returned to mother land under Vande Bharat Mission so far from 11 countries including UK, Kuwait, Philippines, Australia, France, Indonesia, Singapore and others. Special flights were operated during 12-17 May.
The Government said, 1869 Gujaratis will return to motherland during 29 May to 9 June from UAE, Oman, Qatar, Kuwait, UK and USA.
Vande Mataram Mission was launched on May 7 to facilitate return of Indians stranded abroad. The first flight to Ahmedabad arrived from USA with 135 Gujaratis. Country wise figures of Gujaratis who returned under Vande Bharat Mission are – Kuwait-146, Phillipines-155, UK-303, Malaysia-48, Indonesia-38, UK-132, USA-73, Australia-217, Philipines-177(another flight), Singapore-93, Belarus-102, Canada-176 and France-66.
The second phase of Vande Bharat Mission has started on May 16 and will continue till June 13.
Upcoming flights include UAE(29 and 31 May), Oman(30 May), Qatar(30th May), Kuwait(1st June), UK(8th June, two flights), USA(9th June, two flights). In these special flights 486 will return from UK, 638 from USA, and 745 from Gulf countries – in total 1869 Gujaratis.
DeshGujarat