Raths to roam inside the Mandir campus, won't go outside: Jagannath Mandir Mahant on Rath Yatra 2020 in Ahmedabad
June 21, 2020

Ahmedabad: Mahant of Jagannath Mandir here today told media persons that 143rd annual Rath Yatra in city will not go outside the Mandir campus this year due to the order of the Gujarat High Court and Covid-19 situation. Mahant Dilipdasji today evening after a meeting of Mandir Trustees with MoS Home, DGP of Gujarat Police, Commissioner of city Police among others told media persons that Raths will roam within Jagannath Mandir campus.
'Mangla Aarti, Maha Bhog and Pahind Vidhi will be performed in the temple and three Raths of Bhagwan Jagannath, Balabhadra and Subhadra will roam inside Jagannath temple campus. Three Raths will be kept inside the temple campus for darshan for entire day, and proper arrangements will be done for that,' Dilipdasji told media persons with visibly broken, upset and sad face.
He said, 'We have completed the preparations. The aspect of social distancing has to be taken care of and therefore I want to urge devotees to sit at home and have darshan through media.'
Dilipdasji said there's no other option this year but to keep Raths inside the Mandir campus as the High Court has stayed the procession. This problem of Covid-19 will go away eventually and we will celebrate Rath Yatra next year with joy and happiness again on the roads.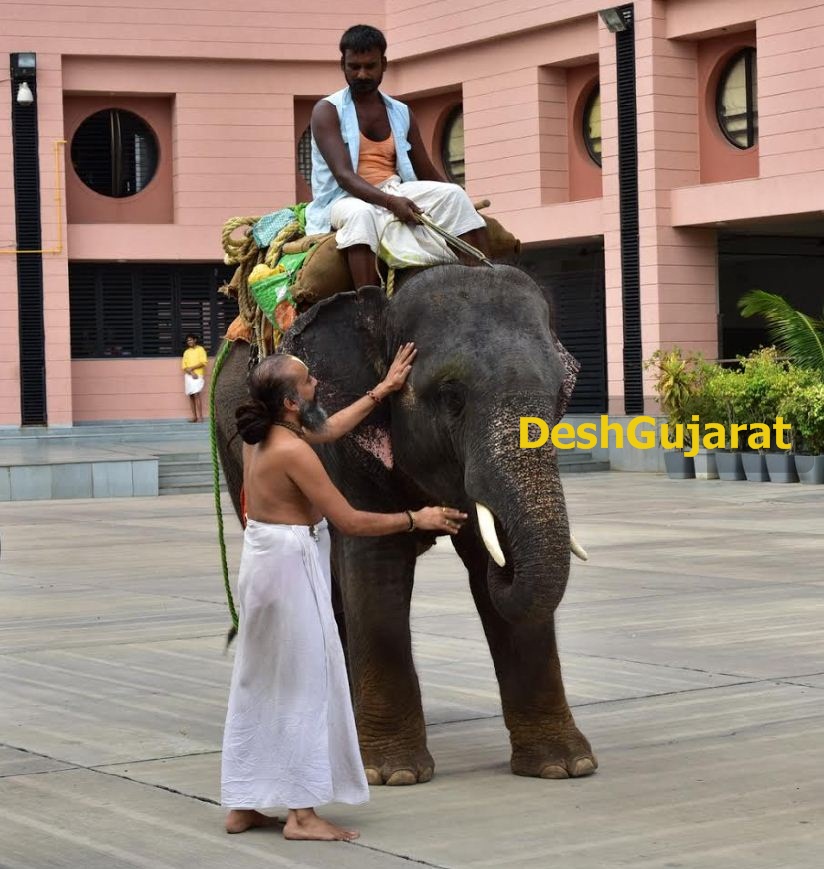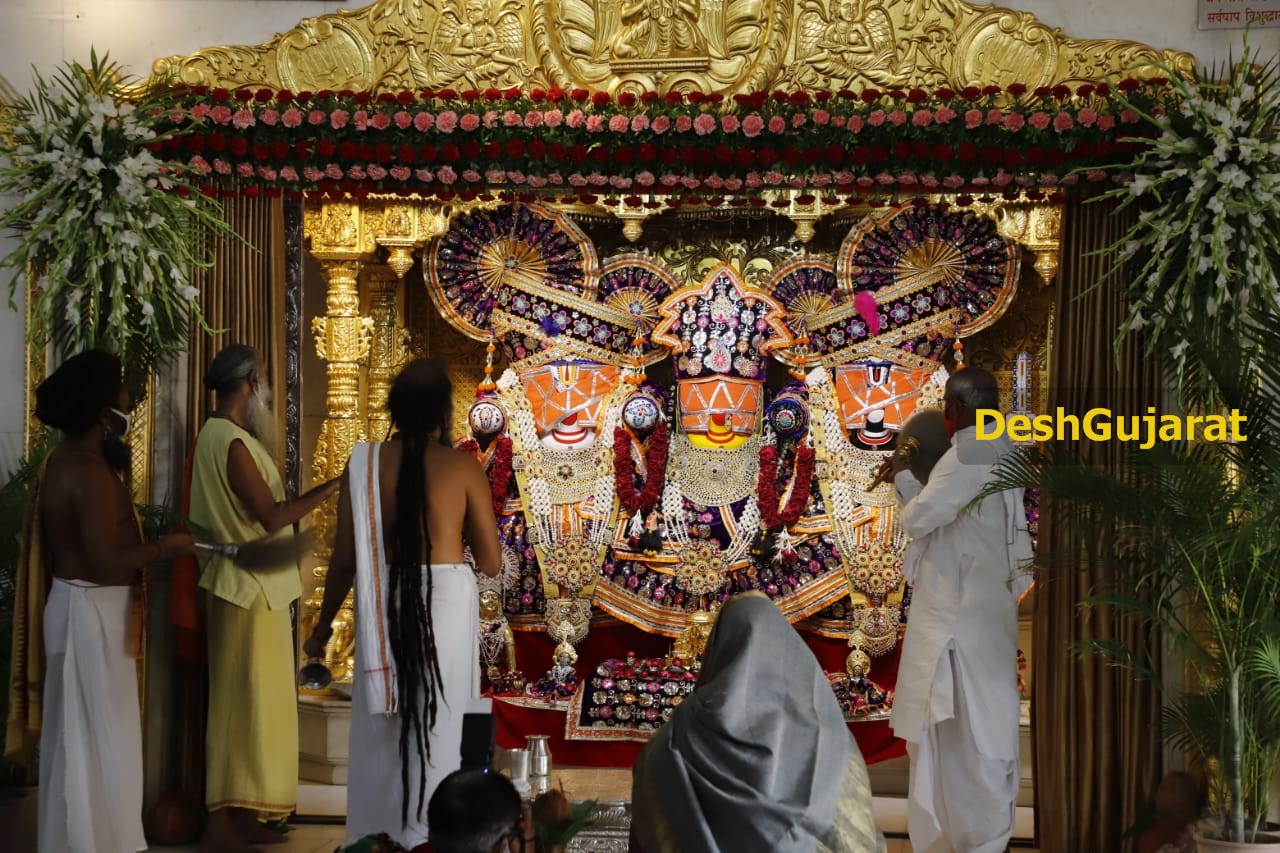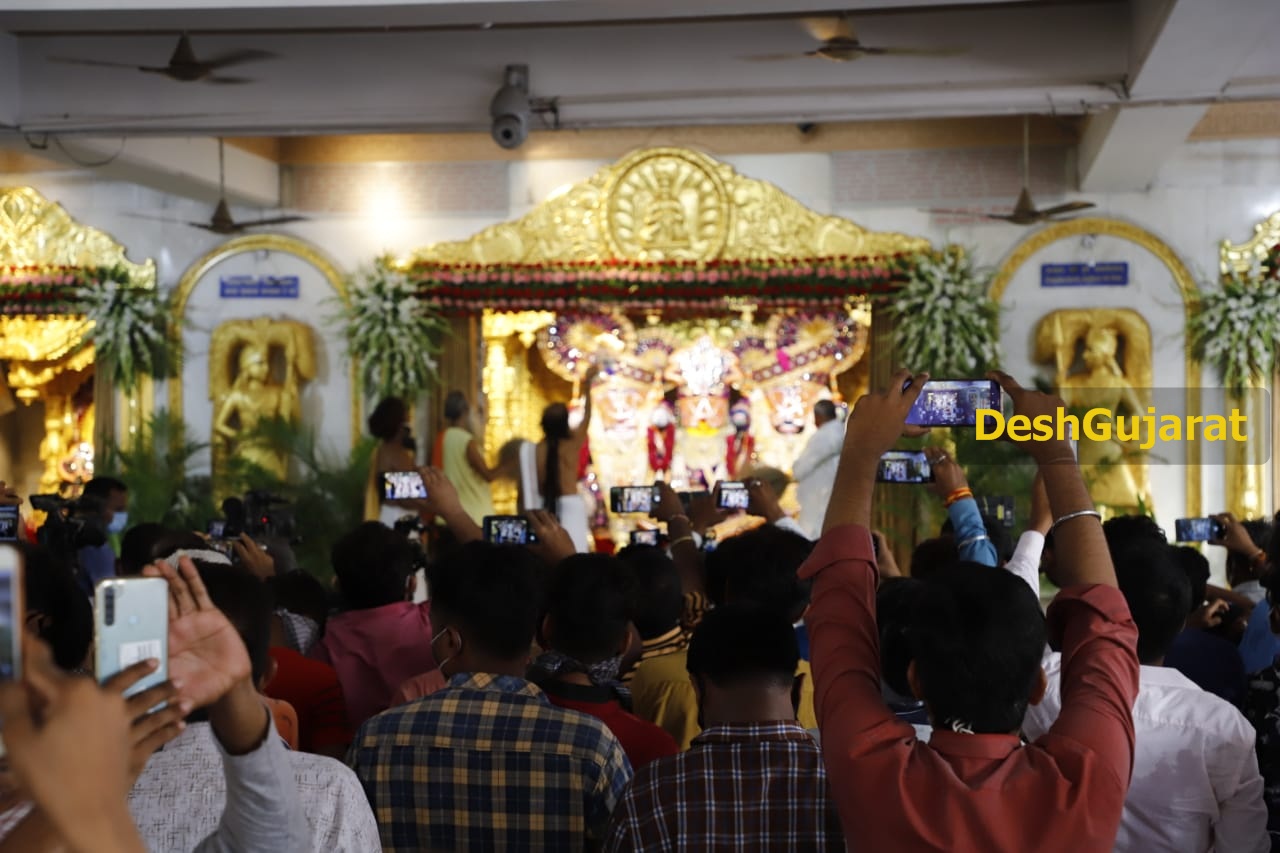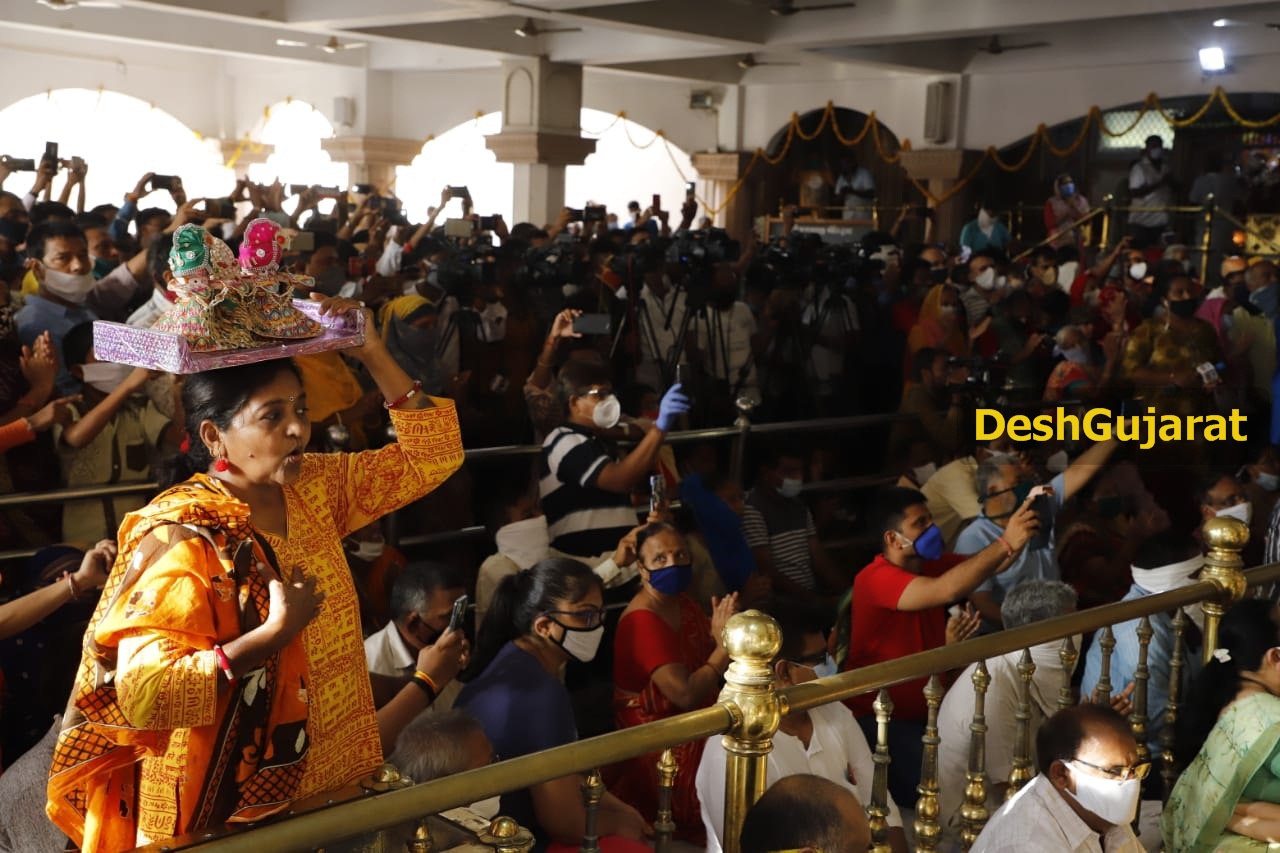 DeshGujarat