Plea filed for nod to Ahmedabad Rath Yatra without public gathering; Jagannath Mandir trustees hold meeting with CM
June 22, 2020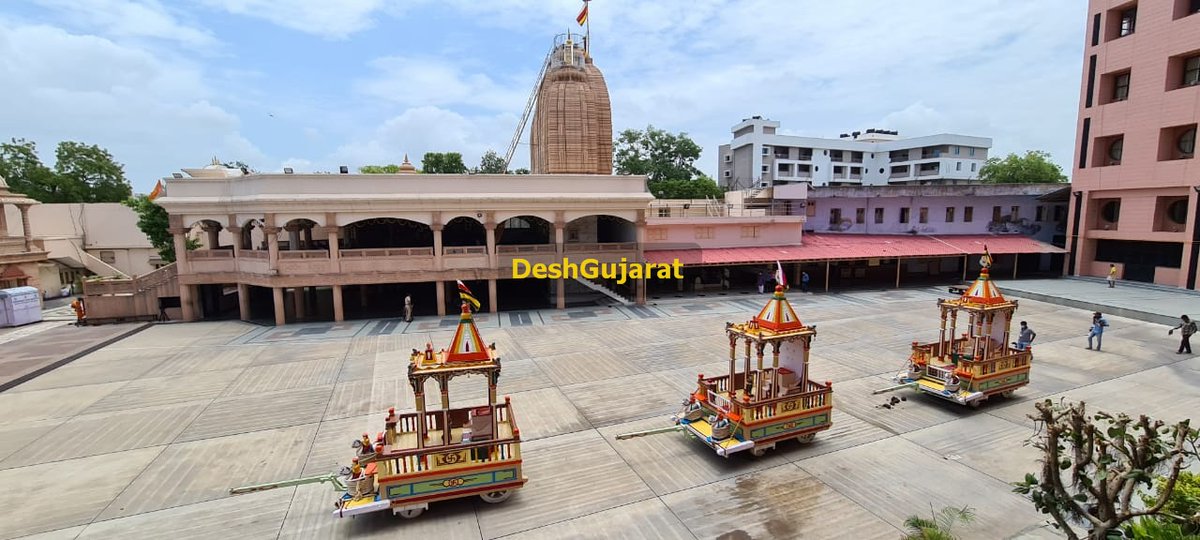 Gandhinagar: Trustees of Jagannath Mandir led by Mahendra Jha today called on Chief Minister Rupani and held a meeting in presence of Minister of State for Home Pradipsinh Jadeja. According to a press release by Gujarat Government, plans for Rath Yatra this year were discussed in this meeting. Chief Minister will attend sandhya aarti today evening and also attend Pahind vidhi tomorrow at 7 am in Jagannath Mandir.
Meanwhile Hindu Yuva Vahini and Vishwa Hindu Parishad have moved Gujarat High Court seeking modification in High Court's earlier order regarding Rath Yatra in Ahmedabad.
The High Court had after urgent hearing, in its decision stayed Rath Yatras this year in the State. However yesterday evening a group of people shouted slogans outside the gate of Jagannath Mandir to hold Rath Yatra rituals as per convention, but without gathering of public.
Mahant of Jagannath Mandir, Shri Dilipdasji Maharaj meanwhile today said that Ahmedabad temple will follow the ways adopted by Puri based Jagannath temple in Odisha.
It's worth noting here that the Supreme Court had stayed Jagannath Puri Rath Yatra last week. However bunch of petitioner including BJP leader Sambit Patra have moved Supreme Court seeking modification in order. Odisha government and central government have also joined view that Rath Yatra should be allowed without gathering of people. Even Ahmedabad temple is keeping eye on Supreme Court verdict.
DeshGujarat