State government's weakness responsible for uncertainty over Rath Yatra in Ahmedabad: VHP
June 22, 2020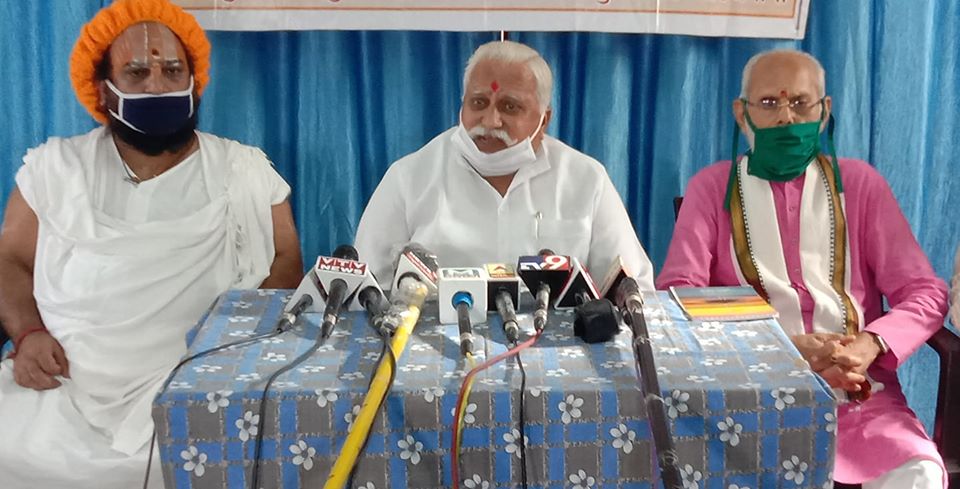 Ahmedabad: 'It is State government's weakness responsible for this situation of uncertainty over Rath Yatra tomorrow in Ahmedabad', said office bearers of Gujarat unit of Vishwa Hindu Parishad today interacting with media.
'The State government didn't do what was necessary to do. There's nothing impossible for Government. We have moved High Court and we will watch for State government stand there.The State government should tell the court that they are in capacity to implement all precautions and health measures if Rath Yatra is permitted outside the temple,' VHP office bearer Dilipbhai said.
Ashok Rawal, another State level office bearer of VHP said, 'I was present in a meeting between State Police, City Police, MoS Home and Trustees of Jagannath Mandir. MoS Home had assured that if Supreme Court verdict would come in favor of Rath Yatra in Jagannath Puri, the State government in Gujarat is ready to facilitate all arrangements for Rath Yatra in Ahmedabad.'
After Gujarat High Court's stay on holding Rath Yatra in Gujarat in an urgent hearing of a Public Interest Litigation (PIL) filed by a left wing journalist, VHP and Hindu Yuva Vahini have moved High Court seeking modification in order. The Gujarat High Court has rejected Hindu Yuva Vahini plea. Hearing on VHP petition was on through video conferencing.
DeshGujarat