'Remove Covid-19 caller tune from mobile phones at the earliest'
July 01, 2020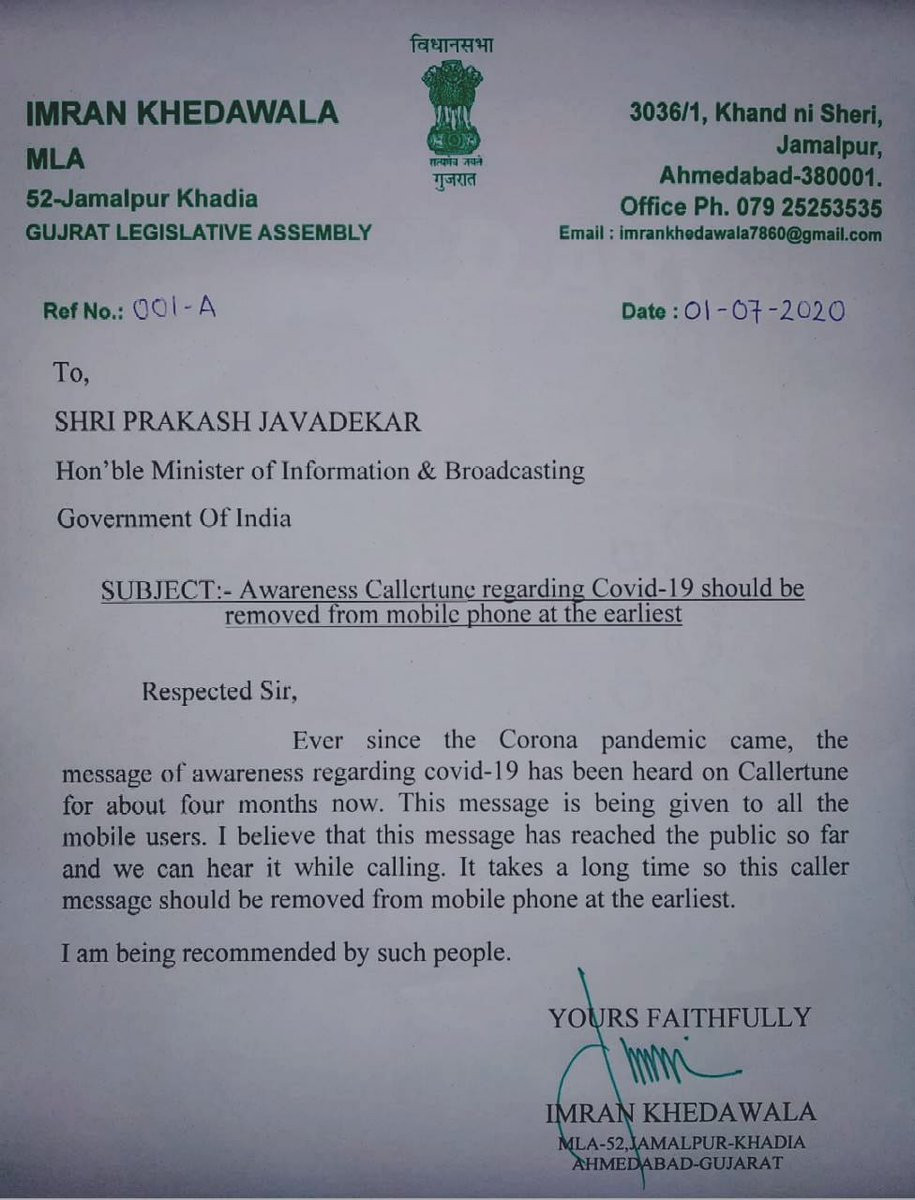 Ahmedabad: Congress MLA from Jamalpur – Khadia constituency in the city, Imran Khedawala has demanded removal of a Covid-19 awareness message caller tune from mobile phone calls.
'Even since the Corona pandemic came, the message of awareness regarding Covid-19 has been heard on caller tune for about four months now. This message is being given to all the mobile users. I believe that this message has reached the public so far and we can hear it while calling. It takes a long time so this caller message should be removed from mobile phone at the earliest. I am being recommended by such people,' the MLA wrong in a letter to union minister of Information & Broadcasting, Government of India, Shri Prakash Javdekar.
The Central government has imposed a caller tune, narrating Covid-19 related advise, for every mobile call dialed across the country since sometime in the month of March this year. Phone talk becomes possible only after full length of long message is narrated. Many with good internet facility have started opting for Whatsapp calls in order to avoid such a long and repetitive caller tune, message of which is already conveyed enough in the course of over three months period.
DeshGujarat