Covid-19 CFR, daily death count, doubling rate come down, recovery rate improves in Gujarat: Nitin Patel
July 15, 2020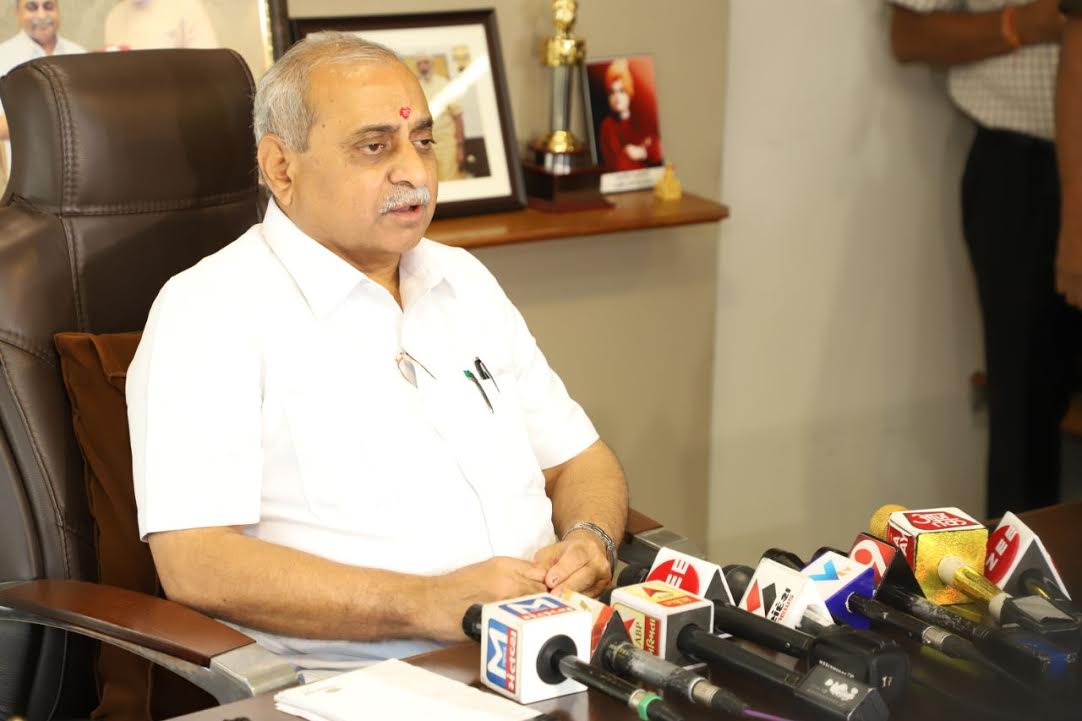 Gandhinagar: Deputy Chief Minister Nitin Patel who is also state's health minister today addressing the media here said that
6.6 per cent to 1.5 per cent CFR (case fatality rate) of an ongoing Covid-19 pandemic has come down from 6.6 per cent to 1.5 per cent in Gujarat. He said, daily death count due to Covid-19 has come down from 50 to 15. He said doubling rate was earlier 9-day but now it has come down to 32 days. Recovery rate in the State has increased from 30 per cent to 70 per cent.
Patel said the State has at present 43,051 Covid beds available, of which 10,377 are oxygen beds while 3,250 are ICU beds. There are 2,231 beds in the State with ventilator facility.
Nitin Patel said, the figures shared by the State government are factual and on-record. In reply to media's queries, Patel said if relatives of some patients who has died due to other reason, wish for cremation as per Covid-19 protocol, then funeral in such cases takes place in that fashion, but that doesn't mean that a person was dead due to Covid-19 infection.