4.8 magnitude tremor felt in parts of Saurashra including Rajkot City
July 16, 2020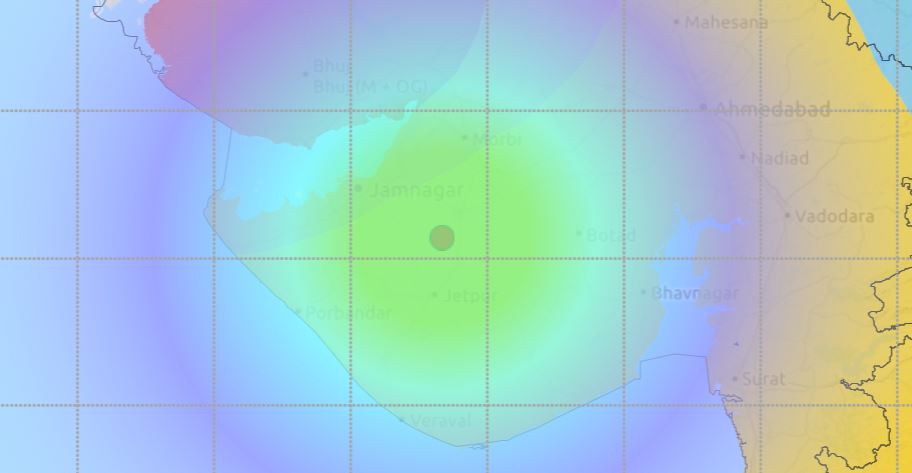 Rajkot: The tremors were felt in parts of Saurashtra region today morning including in Rajkot city and district areas. Many people in Rajkot city rushed out of their homes after feeling the quake and hearing accompanying noise at around 7.40 am. No reports of any damage to life and property are out so far. 2.5 to 5.4 magnitude tremors are often felt, but only cause minor damage. Annually 30,000 tremors of this magnitude are felt across the world.
According to National Center for Seismology, it was a 4.5 magnitude earthquake at 7.40.29 am.
Origin Time 2020-07-16 07:40:29 IST
Lat, Long 22.21, 70.93
Magnitude, Depth M: 4.5 – D: 10km
As per the State government:
Preliminary Magnitude: 4.8, Date: 16-07-2020 Time: 07:40:28 AM IST, Latitude: 22.158 Longitude: 70.910 Region: 19 KM SSE of Rajkot, Saurashtra
As per telephonic reports from Districts, primarily no report of damages.
DeshGujarat