PM Modi, U.S. Secretary of State Pompeo to address India Ideas Summit next week
July 16, 2020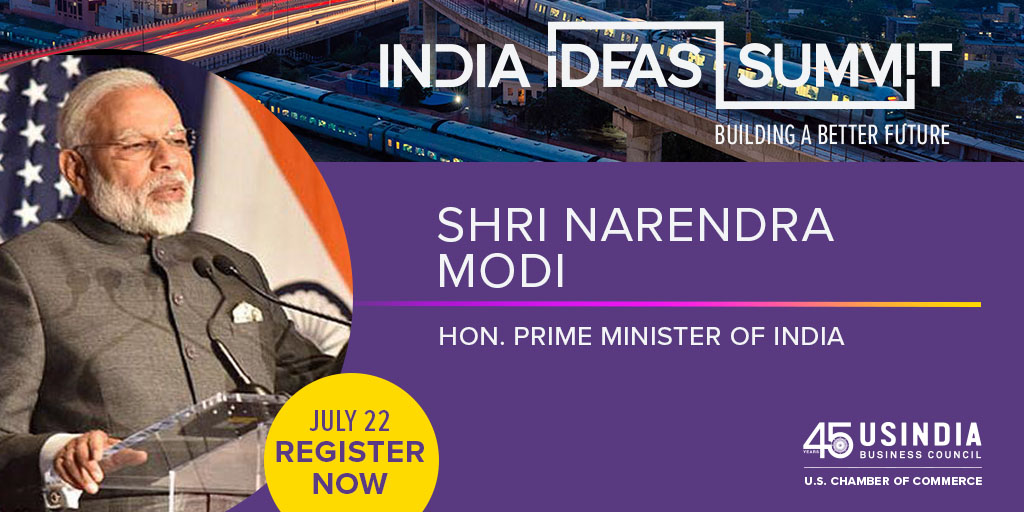 New Delhi: Prime Minister Narendra Modi will address India Ideas Summit on July 22. Other speakers at the summit include U.S. Secretary of StateMike Pomeo, Union Ministers Nirmala Sitarama, S. Jaishankar and Piyush Goyal among others.
The U.S.-India Business Council's India Ideas Summit will be held virtually by the U.S. Chamber of Commerce on July 22, 2020.
2020 Summit Speakers include U.S. Secretary of State Mike Pompeo; Minister of External Affairs S. Jaishankar, Ambassador of India to the United States Taranjit Singh Sandhu, U.S. Ambassador to India Ken Juster, Senator Mark Warner; Representative Ami Bera, U.S. Chamber of Commerce CEO Thomas J. Donohue. Lockheed Martin Corporation CEO James Taiclet, Tata Group Chairman N. Chandrasekaran, ATC CEO Tom Bartlett and more.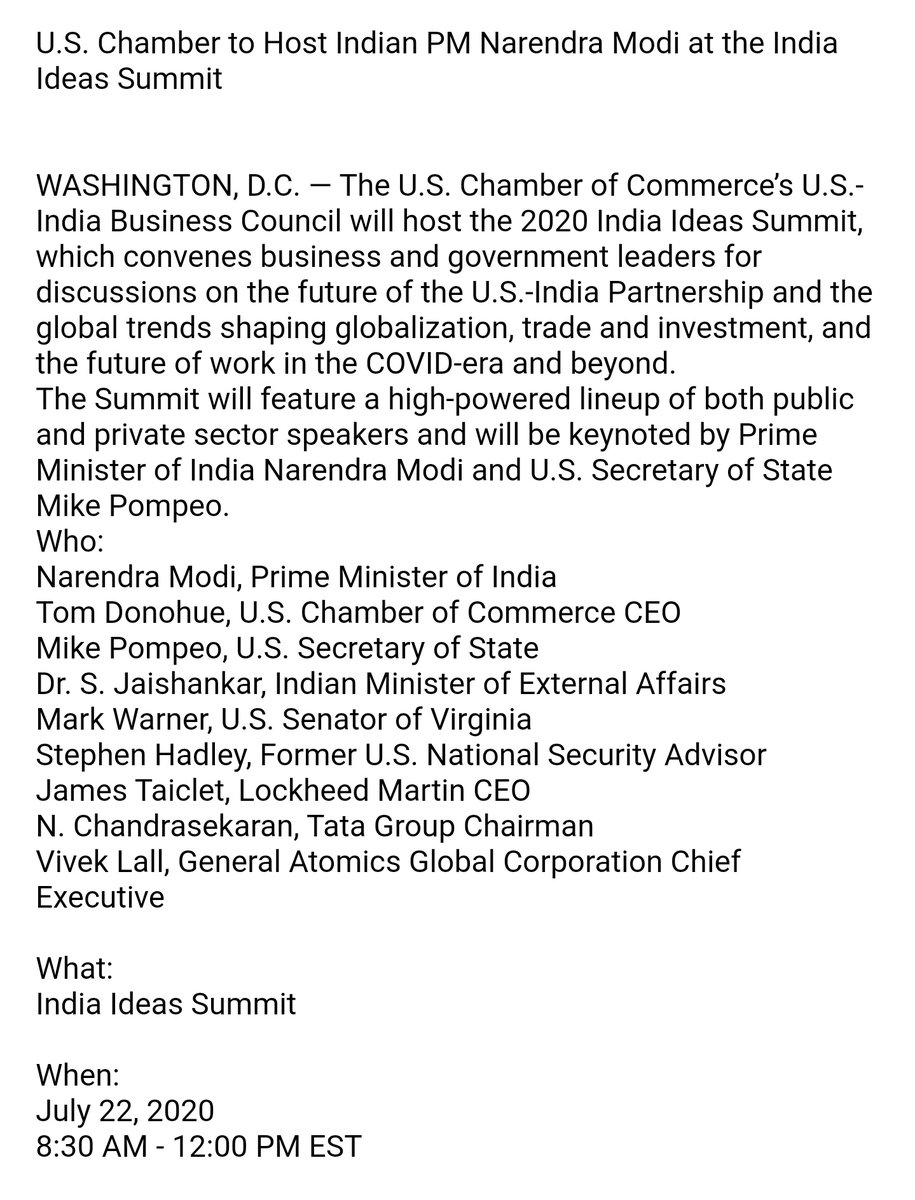 With the summit taking place virtually in response to the COVID-19 pandemic, our focus is on Building a Better Future – reflecting the growing importance of economic transformation in a rapidly changing political and commercial environment. Our dynamic lineup of speakers will include cabinet officials, thought leaders, and senior executives from both countries.