Narendra Modi: a Man of High Morale & High Spirit
September 17, 2020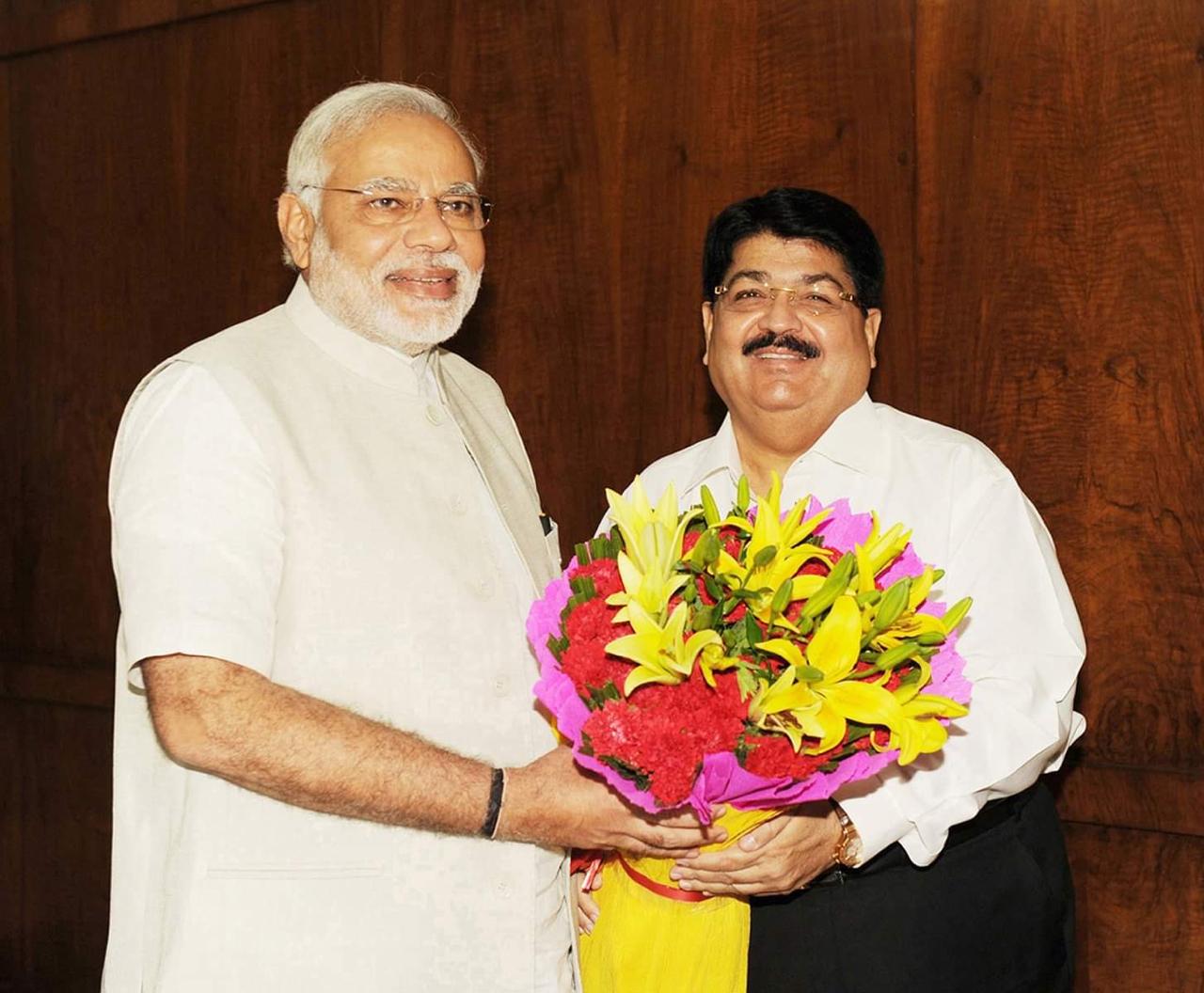 Parimal Nathwani
Hon'ble prime minister Shri Narendra Modi is entering a septuagenarian age on 17th September 2020. It's a great day, an auspicious one for all of us. I am particularly fortunate to have known him much before he became the Chief Minister of Gujarat in the aftermath of 2001 earthquake and the Prime Minister of India in 2014. Iused to visit Sanskardham, the unique educational institution he mentored and nurtured and often interacted with him. I used to meet him in Delhi also when he was General Secretary of BJP.
At a time when terrorists had threatened against hoisting Indian tricolor at Lal Chowk in Srinagar, Shri Narendra Modi along with the then BJP president Shri Murli Manohar Joshi hoisted our national flag there on the Republic Day in 1992. I saluted his conviction of courage and patriotism.
When he took reigns of Gujarat, rebuilding Kutch from the ruins of the devastating earthquake was his priority.He ensured that the region was back to the track of prosperity and growth. His initiatives for drinking water to thirsty areas of the State, uninterrupted electricity, tourism, girls' education, soil health cards for farmers and bringing investments etc brought Gujarat into limelight.
Warm #birthday wishes to the honourable @PMOIndia– Shri #NarendraModi on his 70th birthday. I pray to Lord Dwarkadheesh to bless you with a long & healthy life. Sharing a short video of my moments with him which have inspired me to work towards serving the nation. @narendramodi pic.twitter.com/CVWy9f7ZQF

— Parimal Nathwani (@mpparimal) September 16, 2020
He marketed the potentials of Gujarat in foreign countries so well that the State overnight became a global name and he a global leader to reckon with.He received an honor of a Central Minister abroad wherever he went. I had opportunities to participate in the road shows abroad with him for Vibrant Gujarat Global Summits and visited several countries viz. Russia, Astrakhan, China, Japan, Switzerland, South Korea, Uganda, Kenya etc. At some places he was felicitated and honored in manner that would be bestowed normally to the head of the nation! He had the gut-sense of diplomatic foreign relations which manifested more explicitly when he became the prime minister.
The unfortunate and sad demise of Dhirubhai Ambani in July 2002, was a shock to the corporate world. Shri Narendra Modi convened a special Session of Legislators and officially mourned the death of the 'Son of Gujarat' Shri Dhirubhai Ambani. My respect, admiration and adoration for him reached a peak from that moment.
Once in Chennai, I attended a gathering he was to address. He spotted me from the stage and introduced me as a 'Friend from Gujarat' and 'MP from Jharkhand'! I can never forget this kindness. When I had decided to fight Rajya Sabha election from Jharkhand first time in 2008, I had gone to seek his blessings. He was kind enough to guide me.He spared some experts who explained to me the nitty-gritty of primary votes and secondary votes. Since the result was delayed till late evening, he was concerned and anxiously enquired if everything was ok.
The kind of odds and attacks he faced as Chief Minister were enough to defeat any person of a lower morale! He was subjected to court inquiries, investigations and even SIT. He fought all odds;even attempts to dethrone him. He was so confident that he used to say he wanted to break the record of Shri Jyoti Basu as Chief Minister. He is of course the longest serving Chief Minister of Gujarat. While fighting parliamentary election in 2014 also, he was confident of becoming prime minister.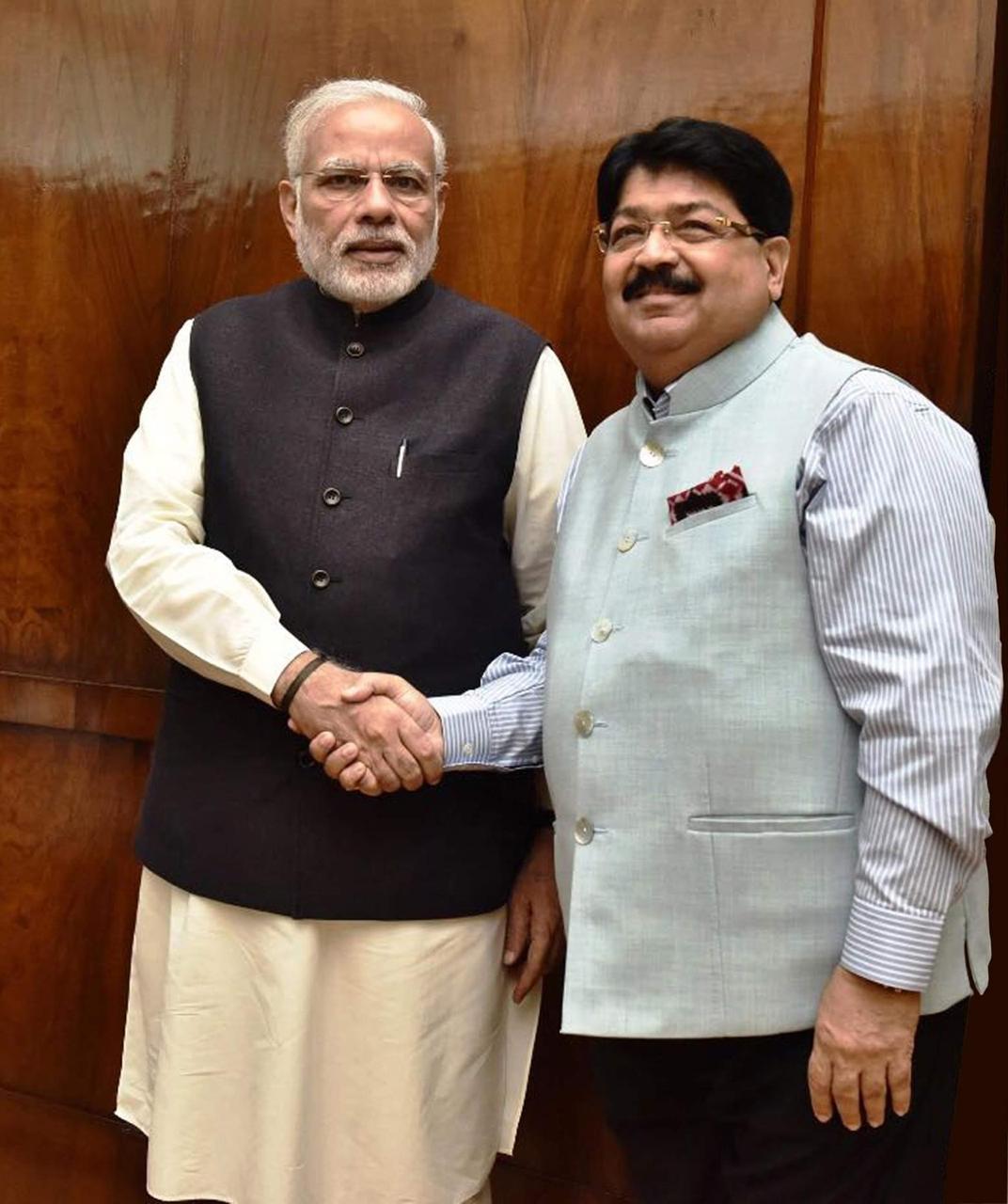 Prime Minister's 'Make in India' and 'Digital India' concepts had greatly influenced and impressed our RIL Chairman Shri Mukesh Ambani. Our Jamnagar Complex site reflected 'Make in India' and Jio Platform almost realised 'Digital India' dream by digitally connecting people across the country.
As President of Gujarat Cricket Association (GCA),Shri Narendra Modi had a dream to make Motera the World's Largest Cricket Stadium. After he became Prime Minster, he entrusted Shri Amitbhai Shah and me to shape up his dream into reality. I could see the joy and satisfaction on his face when he brought along US President Donald Trump on the sprawling stadium spilling over with more thanone lakh spectators in the audience early this year.
When I became MP again in 2014, I preferred to take oath in his presence. A picture with himbeing on front desk as Hon'ble Prime Minister while I am taking oath in Rajya Sabha is an everlasting life-time memory for me.
(ParimalNathwani is Senior Group President, Reliance Industries Limited and Member of Parliament, Rajya Sabha)