Narendra Modi, Virat Kohli, Milind Soman, others to participate in Fit India Dialogue
September 23, 2020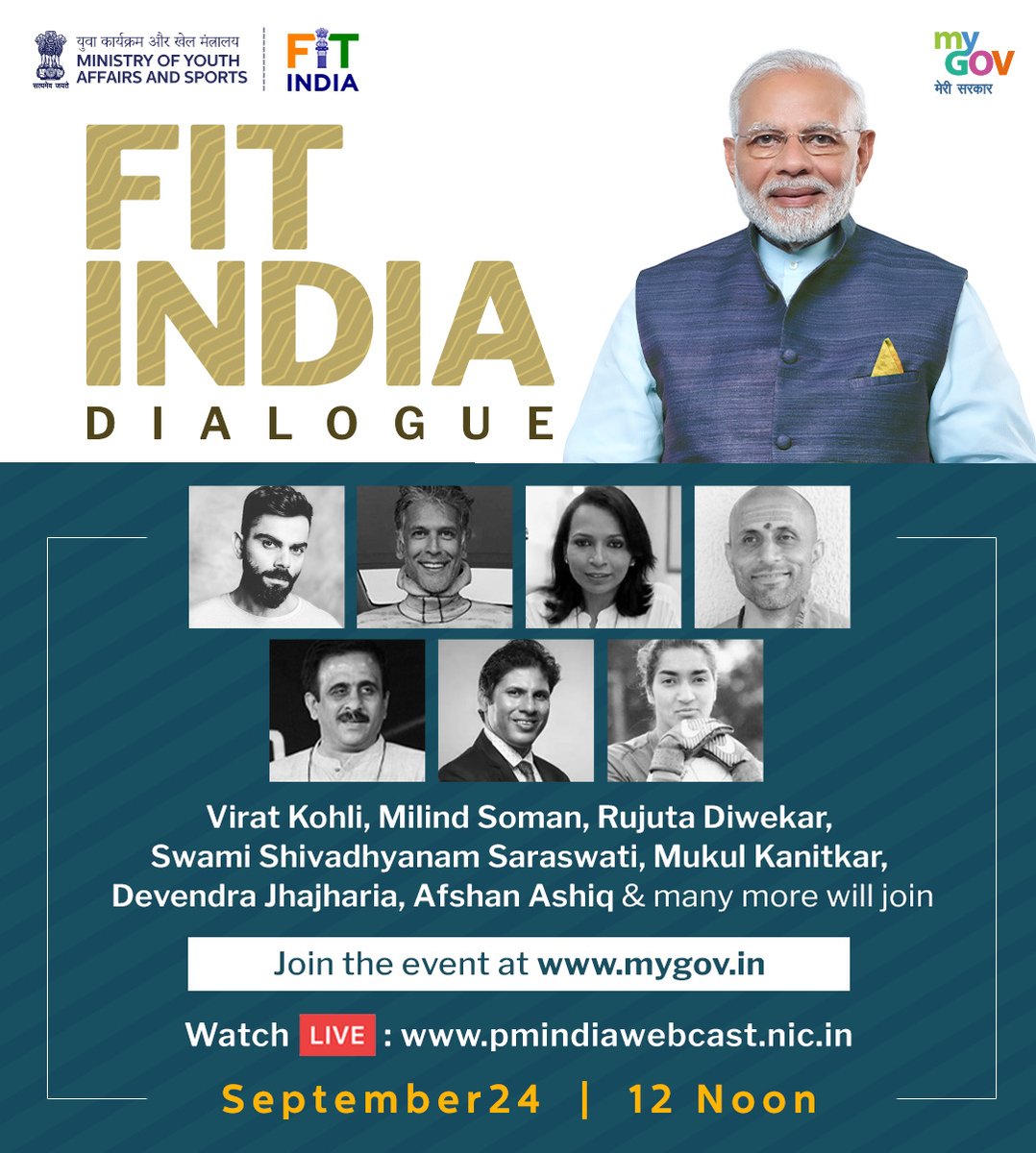 New Delhi: Prime Minister Narendra Modi and Cricketer Virat Kohli will be together in a dialogue on Fit India. The event organized by Union Ministry of Youth Affairs and Sports has been scheduled at 12 noon on September 24.Among those who are going to participate in this Fit India Dialogue include Milind Soman, Rujuta Diwekar, Swami Shivadhyanam Saraswati, Mukul Kanitkar, Devendra Jhajharia, Afshan Ashiq and many more. The discussion will be on health, fitness, nutrition and wellness.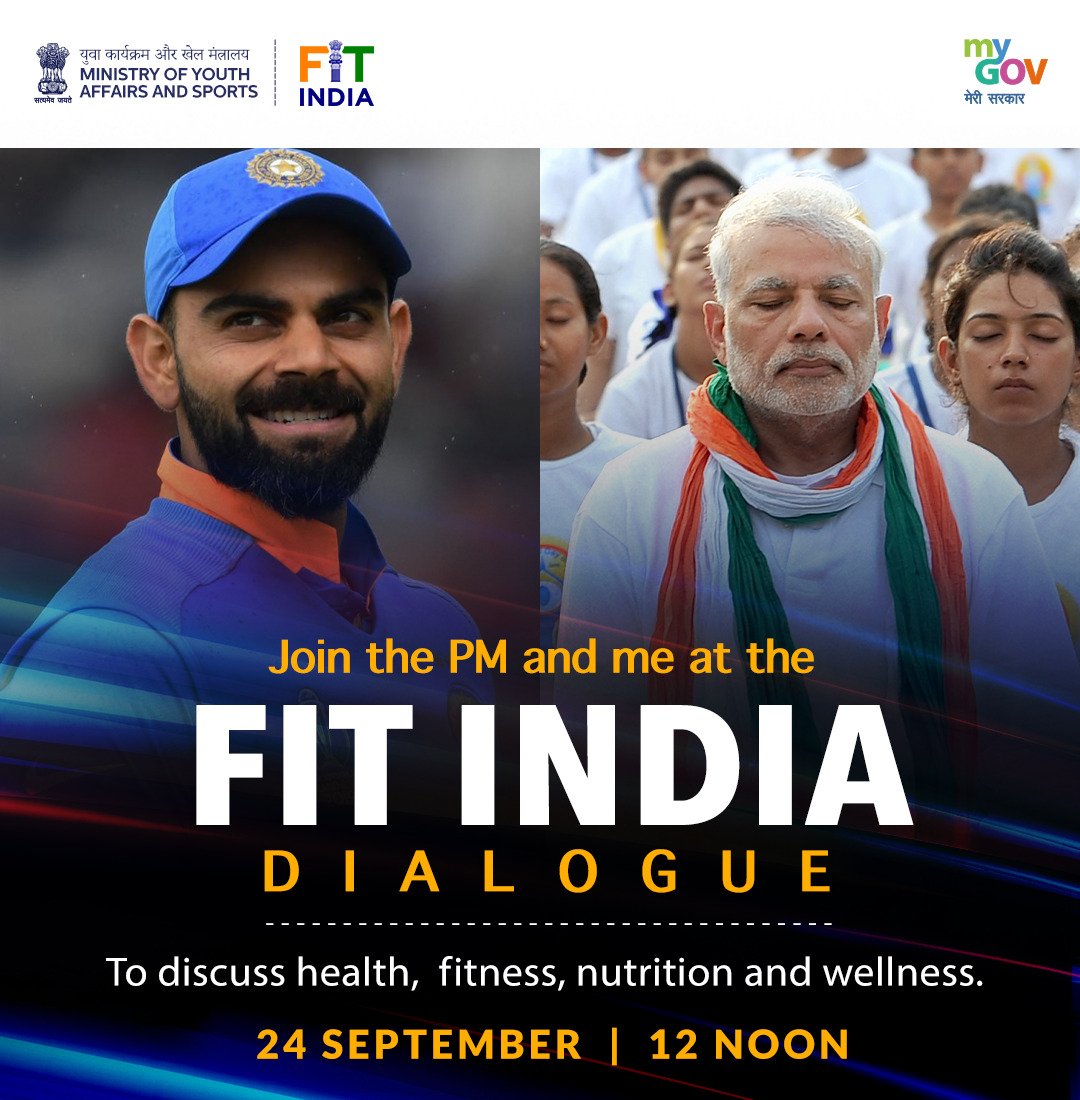 The Prime Minister Shri Narendra Modi had launched the Fit India Movement on August 29 on the occasion of National Sports Day. The Prime Minister had urged the people of the country to make fitness their life style. Launching the people's movement on the birth anniversary of Major Dhyanchand, Prime Minister Narendra Modi had said that 'Fit India Movement' should become a national goal and its aspiration. Fit India Movement may have been started by the government but it is the people who have to lead it and make it a success.Success is related to fitness, success stories of all of our icons from any field of life have a common thread- most of them are fit, have a focus on fitness and are fond of fitness, the PM had said adding that, "Technology has reduced our physical ability and has robbed us of our daily fitness routines and today we are unaware of our traditional practises and lifestyle which could keep us fit. With time, fitness has been relegated a lower priority in our society. Earlier a person used to walk or cycle for kilometers, today mobile apps have to tell us how many steps we walked. Today lifestyle diseases are on a rise in India affecting even the young. Cases of diabetes and hypertension is on the rise and even common among children in India. But small lifestyle changes can prevent these lifestyle diseases. 'Fit India Movement' is an effort to bring these small lifestyle changes".
The Prime Minister had said that people in any profession can make themselves efficient in their profession if they are mentally and physical fit. If body is fit, then you would be mentally fit. Sports has a direct relation to fitness but 'Fit India Movement' aims to go beyond fitness. Fitness is not just a word but an essential pillar to a healthy and prosperous life. When we prepare our bodies for battle, we make the country strong as iron. Fitness is part of our historic legacy. Games and sports are played in every nook and corner of India. While working on the body they also train the mind, increasing focus and coordination of body parts. A healthy Individual, a healthy family and a healthy society are the essentials to make New India a Fit India.