Schedule for 8-seat assembly by-polls in Gujarat to be announced on September 29
September 25, 2020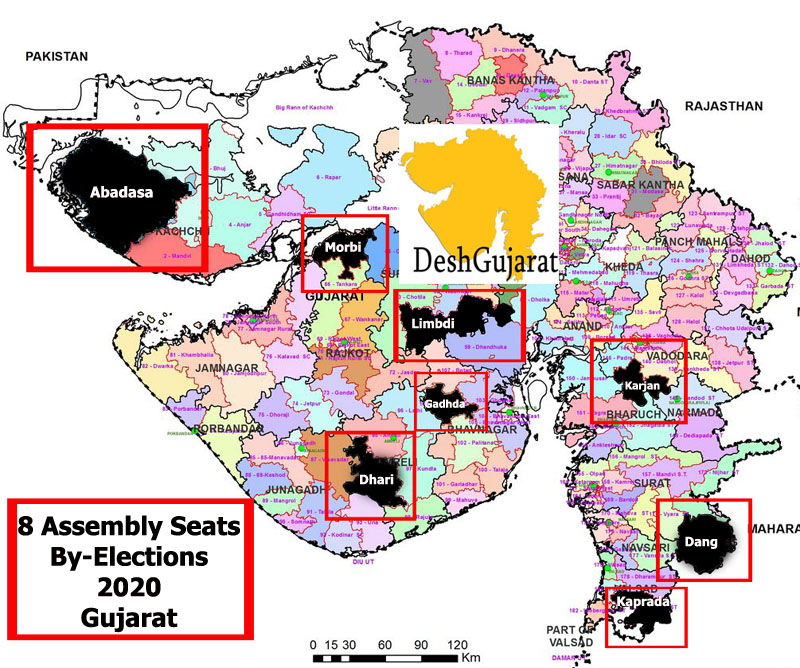 Gandhinagar: Schedule for by-polls of vacant assembly seats in various states including 8 vacant seats in Gujarat will be announced on September 29, the Chief Election Commissioner said today in a press conference in New Delhi. 8 vacant assembly seats in Gujarat are Abdasa, Dhari, Chotila, Karjan, Olpad, Gadhda, Dang and Morbi. All of them are vacant due to resignation by incumbent Congress MLAs.
The Chief Election Commission had in the recent past had said that State by-polls will be held along with Bihar assembly general elections. However letter, in last one week, the Election Commission received letters from Chief Secretaries and Chief Election Officers of 3 to 4 Southern states regarding various concerns pertaining to by-polls. The Election Commission will hold meeting with these States on September 29 and announce the schedule for by-polls on the same day.
Sharing these details, the Chief Election Commissioner today opined that the Election Commission should listen to their concerns, irrespective to whether to believe in or not.
Meanwhile the Election Commission in its press conference announced the dates for general elections of Bihar assembly. Bihar will witness 3-phase assembly by-elections. Polling for first phase will take place on October 28. Counting for all phases will take place on November 10.
DeshGujarat