Keshubhai Patel reappointed as Chairman of Shri Somnath Trust for one more year
September 30, 2020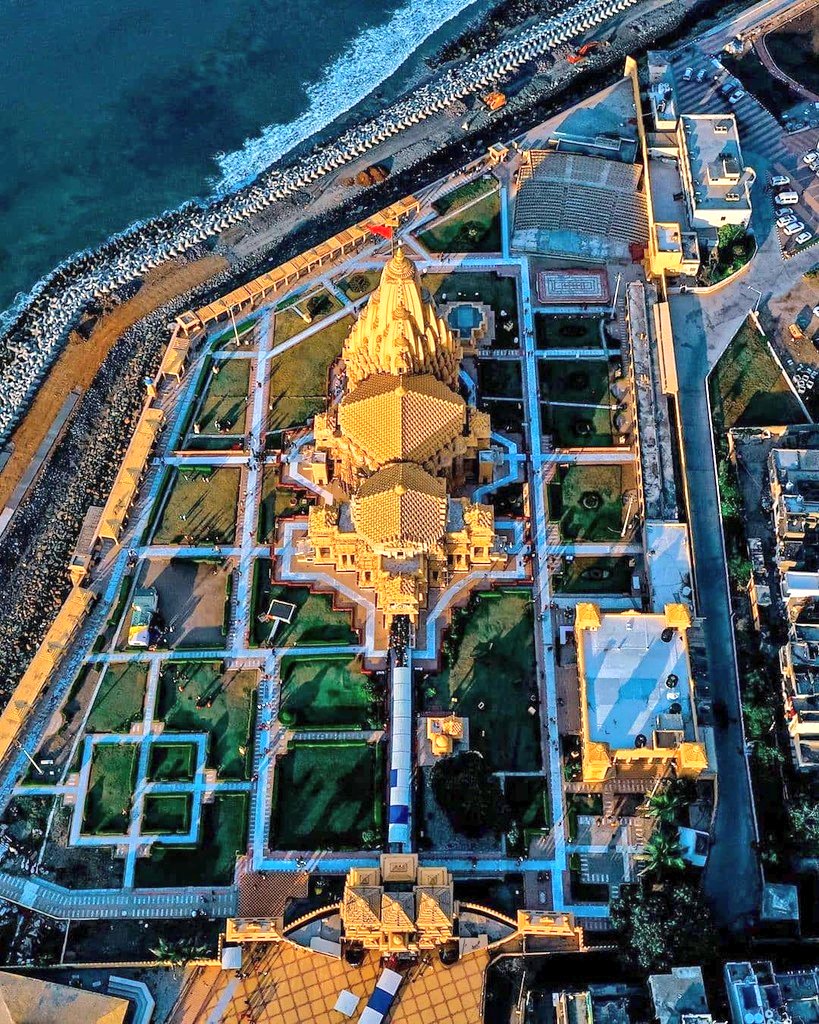 Prabhas Patan: An online meeting of Shri Somnath Trust's trustees was held today at 6 pm. It was attended by Trustees Narnedrabhai Modi, LK Advani, Amit Shah, JD Parmar, Harshvardhan Neotia and Trustee-Secretary PK Lehri. Shri Keshubhai Patel has been re-appointed as Chairman of Shri Somnath Trust for one more year as per a unanimous decision taken by Trustees.
The meeting approved audited accounts of year 2019-20.
Last year, Shri Somnath Trust registered Rs. 46.29 crore revenue against Rs. 35.80 crore expenses. Shri Somnath Trust's total assets were worth Rs. 249.37 crore last year which has increased to Rs. 321.09 crore. The works such as Pilgrim facility centre, parking, lighting on the main temple, solid waste disposal arrangement, Buddhist cave development etc have been completed.
Participated in the Shree Somnath Trust meeting via video conferencing. We discussed a wide range of issues pertaining to the Temple, including the exceptional community service by the Trust during these times and harnessing of technology to enable more devotees to pray.

— Narendra Modi (@narendramodi) September 30, 2020
The meeting approved Rs. 2.62 crore expenses over Coronavirus relief. The meeting also took note of Rs. 1 crore contribution by Shri Somnath Trust to Chief Minister's relief fund in Gujarat.
Prime Minister Narendrabhai Modi during the meeting suggested to plan a development project with scientific basis regarding Indian dating of Shri Krishna era, Dwapar to Kaliyug shift and Vaikunth of Shri Krishna, while discussing the development of Golok Dham in Somnath, the place where Shri Krishna left his body.
Due to Coronavirus situation, total 15.46 crore pilgrims had online darshan wile around 5,000 pilgrims performed puja through e-sankalp, the Trustees were told. The temple remained closed for 84 days due to Covid-19 situation and reopened as per the guidelines prescribed by the government.
DeshGujarat