GujCTOC against Jayesh Patel and his gang members including a builder, JMC councilor and newspaper owner
October 16, 2020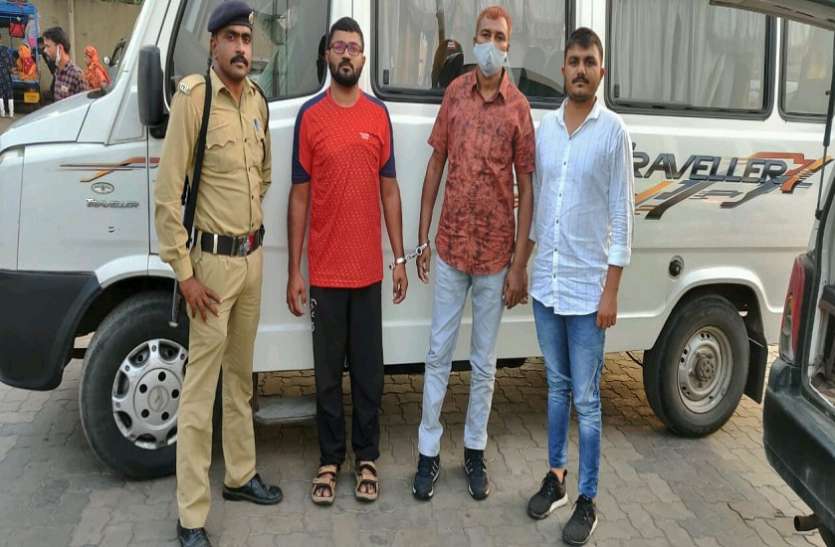 Jamnagar: Jamnagar Police has registered a case against notorious mafia Jayesh Patel alias Jaysukh Ranpariya and others under GujCTOC (Gujarat Control of Terrorism & Organized Crime Act). District Superintendent of Police (DSP) Deepan Bhadran and Range DIG Sandeep Singh in their briefing said 8 persons are arrested while others are yet to be arrested.
Range IG Sandeep Singh told media persons: 'Since long time, Jayesh Patel and his aides would in pre-planned conspiracy, through an organized crime syndicate, would issue threat to land owners, real estate developers and other businessmen and extort money. This was a crime syndicate operating in organized way. The Chief Minister and Minister of State for Home have given strict instructions to destroy this anti-social activity and a syndicate. Taking note of this, under the guidance of DGP Ashish Bhatia, various teams of Police have been created and the entire procedure has been kept discrete under complete secrecy.'
'It is a very difficult challenge to collect information on racket operators and doing it in secret manner with firmness. Under the direct guidance of Superintendent of Police, Jamnagar, Deepan Bhadran, after day and night hard work, ASP Jamnagar city and range police team have identified the active members of this organized crime syndicate and based on information, for the first time offense has been registered under 3rd section of GujCTOC law of year 2015. The offense has been registered yesterday under section 3, subsections 1 to 5, section 4 in addition to IPC 120B, 386, 387, 506(1) and 506(2). After going through details, I have permitted it as per the legal provisions,'Singh said.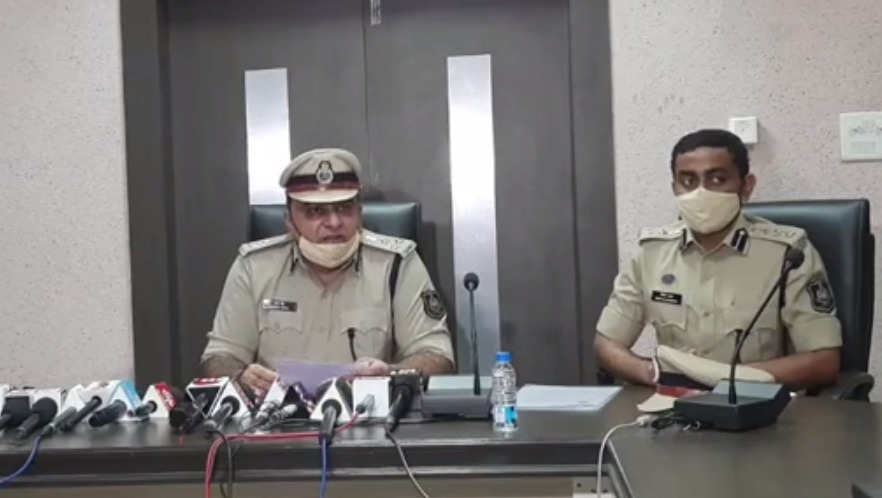 '8 accused arrested so far are Atul Bhanderi, Vashram Miatra, Nilesh Toliya, Mukesh Abhangi, Pravin Chovatiya, Jigar alias Jimmy Pravinchandra Adatiya, Anil Manjibhai Parmar and Praful Jayantibhai Popat, Jashpal Jadeja who is in jail and Jayesh Patel alias Jaysukh Ranpariya. We are not declaring names of other accused due to secrecy,' he added.
It's worth noting that Atul Bhanderi is a councilor in Jamnagar Municipal Corporation. A former cadre of quota agitation, Bhanderi won JMC election on Congress ticket but later joined BJP. Nilesh Toliya is builder, active in construction activities since many years in Jamnagar. Pravinh Chovatiya is owner of a newspaper. Vashram Miyatra is former cop who resigned from job about one and half year ago. Mukesh Abhangi is a builder.
Singh said, broad Modus Operandi of this gang was to identify a prime land. Creating its bogus documents. Petition to claim the land in court. Forcing original owner for compromise and issuing threat and firing if victims refuse to succumb to pressure.
Addressing the media, SP Deepan Bhadran said, '8 persons including 1 who is in jail are arrested under State DGP's direct supervision. Investigation is underway for four others who have given cooperation to this gang. The law has provision of imprisonment ranging from five years to life term. FIR has been registered yesterday and probe begins from today. 8 who are arrested will be taken to designated court and their remands will be sought for questioning. The Gujarat High Court has appointed Principal Sessions Judge, Rajkot Rural as designated court under this law. Chargesheet will be filed after investigation into sections pertaining to organized crime syndicate and unlawful activities including participation as a gang member, passing information, harboring the gang members, protection of disproportionate asset and property and extending help. FIR mentions the names, records of crimes and supporting evidences.'
Jamnagar Police and Anti Terrorist Squad (ATS) of Gujarat Police is in search of Jayesh who is Interpol red tagged criminal wanted by India and believed to be in Dubai.
On Thursday, the Gujarat Anti Terrorist Squad (ATS) had nabbed two more aides of Jayesh gang. Anwar alias Aniyo Lambo alias Aniyo Gadhkai and Aijaz alias Mama Sandhi were nabbed from Rajkot – Jamnagar highway near Dhrol. Anwar and Aijaz were earlier involved in shooting at Jayesh Patel himself and also attacking his brother Dharmesh Patel. Later, they reached a compromise and joined Jayesh Patel gang. There are 17 cases against Anwar while 8 against Aijaz. Both are involved in extortion, land grabbing, firing, threat and other offenses.
Meanwhile Rajya Sabha member with his native place and karmabhoomi in Jamnagar, Parimal Nathwani has congratulated Jamnagar SP Deepan Bhadran and team for taking swift action against Jayesh Patel's mafia gang. Nathwani tweeted: I congratulate Jamnagar SP Deepan Bhadran and team for taking swift action against Jayesh Patel's mafia gang. For first time GujCTOC Act has been used against them. Range IG Sandeep Singh's support is welcome. People are feeling safer and wish Jayesh Patel is arrested soon.