Prime Minister Narendra Modi to virtually launch Kisan Suryodaya Yojana from Junagadh on Oct 24
October 20, 2020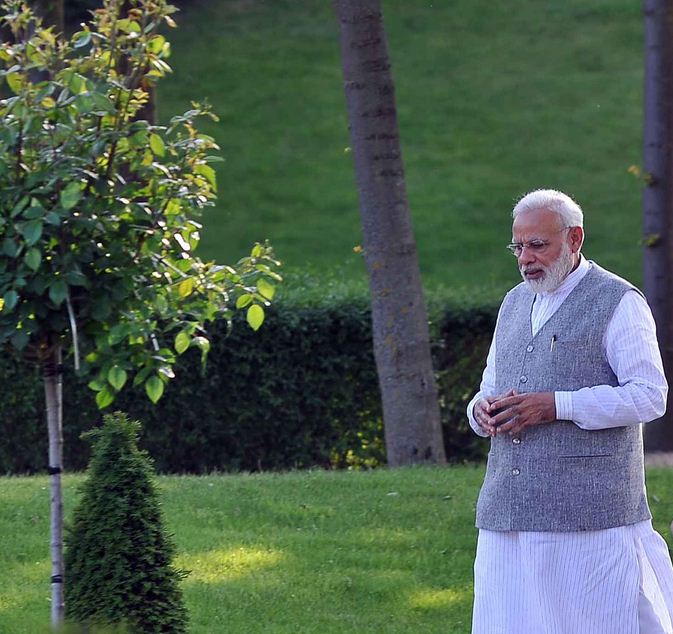 Gandhinagar: Energy Minister Saurabhbhai Patel informed that the State Government has decided to provide electricity to farmers during daytime under Kisan Suryodaya Yojana as part of several other decisions.
The ambitious scheme will be virtually inaugurated by Prime Minister from Junagadh on October 24, 2020 to cover 17.25 lakh farmers.
Patel said the state's sensible Chief Minister Vijay Rupani has fulfilled the years long demand of the farmers to provide electricity during daytime which will increase production and save electricity. There are at present 153 groups, half of them are provided electricity during daytime and the other half during night. The latest decision will entail they will continuously get electricity from 5 am to 9 pm.
While the Government of India aimed at generating 175 gigawatt (175,000 megawatt) non-conventional sources of energy by 2022, including 100 gigawatt from solar power and 75 gigawatt from wind power, Gujarat situated as it is in the westernmost part of India it is endowed with geographical conditions to generate electricity from solar and wind power. Gujarat has planned to increase its capacity to generate electricity from solar power from 3128 megawatt to 10,750 megawatt in the coming years.
The Minister said that since solar power could be generated during daytime, the electricity availability will increase during daytime. There are 17.25 lakh agricultural electricity consumers in the state, who at present get electricity for eight hours in a day by rotation. Those who get it at night often encounter wild animals. The new scheme would help they get electricity during daytime.
He said the State Government has firmly decided to create the necessary infrastructure in three years for which made budgetary provision of Rs.3,500-crore, including Rs.520-crore on 11 new 220kV substations and Rs.2444-crore on 254 new lines of 220/132/66 kV. It will initially begin with 1,055 villages in Dahod, Junagadh, Gir Somnath Districts.