Girnar Ropeway one-way and two-way ticket prices announced
October 22, 2020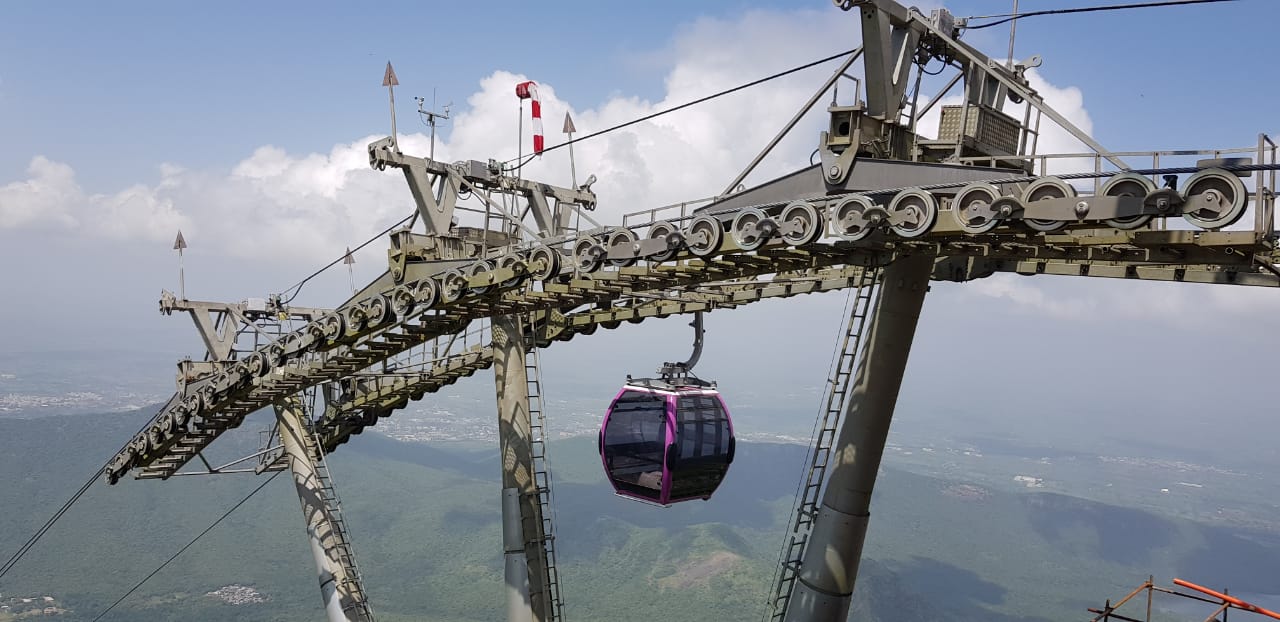 Junagadh: The two-way fare of the Girnar ropeway is Rs. 700, while the fare is Rs. 350 for children in the age group of 5-10. No fare will be charged for children under the age of five. There is also an option of availing a one-way ticket for Rs. 400. This detail was communicated by Usha Breco company today.
The Girnar ropeway project, developed at a cost of Rs. 130 crore by passenger ropeway pioneer Usha Breco Limited, will prove to be the catalyst of growth, especially in tourism and allied sectors, in Saurashtra. Prime Minister Narendra Modi is slated to virtually inaugurate the ropeway on Saturday.
The 2.3 km ropeway, the longest to a temple in the world, has been completed by Usha Breco in a record time of two years in spite of the multiple challenges posed by the tough terrain, and the Covid-19 pandemic.
"The terrain is very difficult. There is no road to carry the materials for building the ropeway. We had to build a material ropeway for carrying the material to the top. Helicopters were used to carry the materials for the construction of the ropeway. The area witnessed heavy rains in the last two seasons, and the Covid-19 pandemic disrupted work for many weeks. However, we have successfully completed construction of the world-class ropeway project in just over two years," Apurv Jhawar, Managing Director, Usha Breco, said.
The ropeway is over 2.3 km long and includes nine towers. It comprises 25 cabins, including one glass-floored cabin, each having a capacity to carry eight passengers at a time. The ropeway has the capacity to carry 800 passengers in an hour, and 8,000 in a day.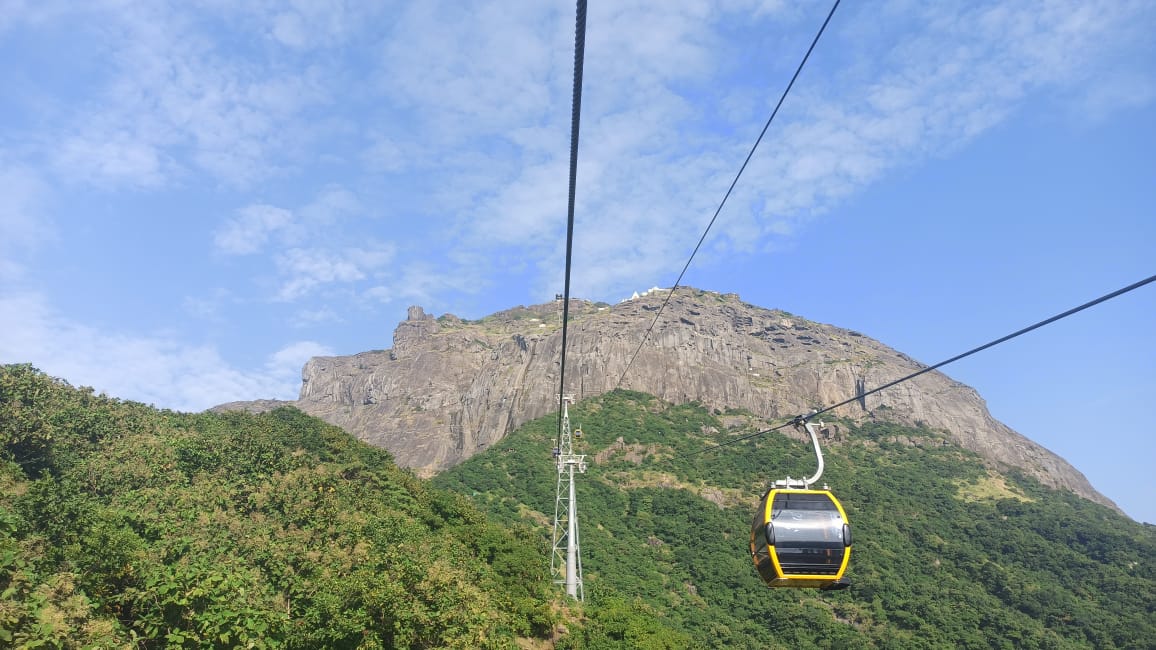 Usha Breco will be operating the ropeway project on a Build-Operate-Transfer (BOT) basis. The Girnar ropeway will be Usha Breco's eighth ropeway project as it also operates ropeways at Maa Mansa Devi Shrine and Maa Chandi Devi in Haridwar, Pavagadh and Ambaji in Gujarat, Jatayupura and Malampuzha in Kerala, and Maa Tara Tarini in Odisha. These ropeways ferry more than 7 million people annually.
"Three more ropeways at Shimla, Kullu, and Kangra in Himachal Pradesh are in the pipeline," said Jhawar further.
The Girnar ropeway is expected to give a huge boost to the flow of devotees and tourists in Girnar and Saurashtra.
"Girnar is a popular pilgrimage but the difficult climb has kept many potential devotees away. The ropeway opens up Girnar for people who wanted to visit Girnar but couldn't. Depending on the Covid-19 situation, we expect 5-6 lakh more people to visit Girnar in the first year of our operations," said Jhawar, adding that the ropeway project will give a boost to fresh investments in tourism and related sectors and lead to fresh employment generation.
"We will put in all efforts to promote Girnar to attract new visitors to the region," he added.