Congress cadre nabbed for involvement, a day after sleeper hurled at Deputy CM in Karjan
October 28, 2020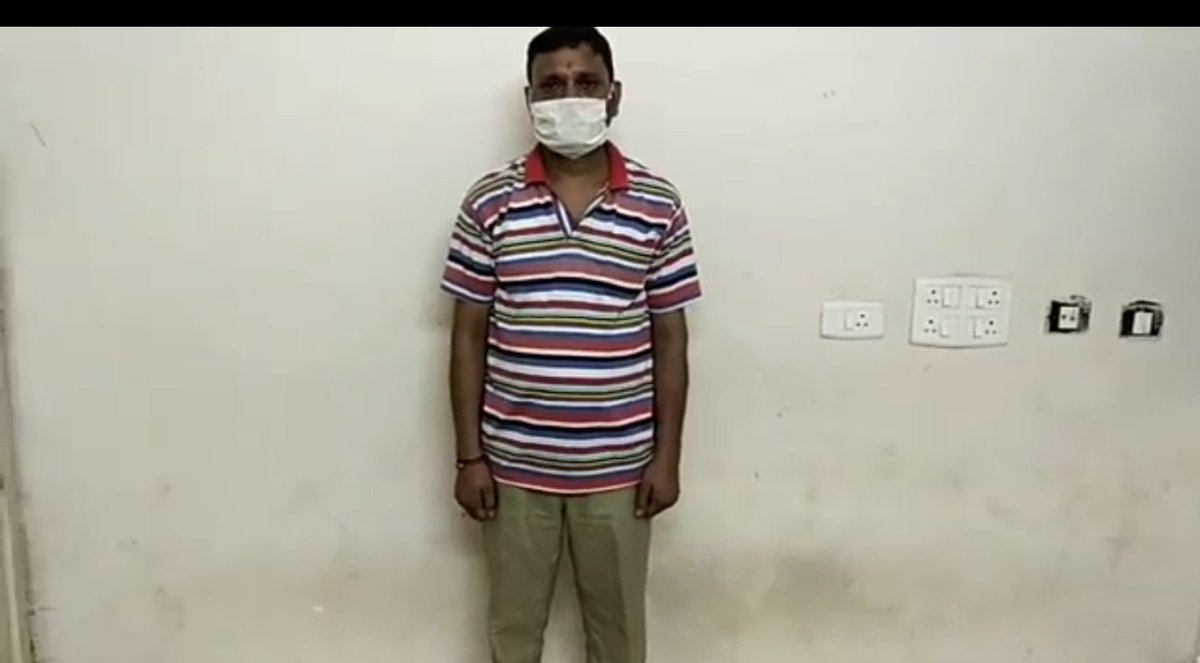 Vadodara: Police has nabbed Congress candre Rashmin Patel for plotting an incident in which a sleeper was hurled on Deputy Chief Minister Nitin Patel in poll-bound Karjan assembly constituency area on Monday. Police has found involvement of another Congress cadre Amit Pandya also in this act of crime. Rashmin hails from Shinor in central Gujarat.
Vadodara district police chief Sudhir Desai said, CDR call details and mobile data of accused will be analyzed and their questioning will also take place in the course of probe into this incident, intention of which could be to create disturbance in Nitin Patel's campaign and trigger rioting between two groups. Desai said, Police has also found an audio clip of related conversation from accused in which Rashmin mentions that a sleeper was hurled by their persons.
It's worth noting that Deputy Chief Minister Nitin Patel was on visit to poll-bound Karjan assembly seat area on Monday. After addressing a campaign meeting, Patel was speaking to media persons when a sleeper was hurled at him from the back side by unknown, unidentified person.
Earlier today, addressing a public meeting in Karjan, Chief Minister Vijay Rupani warned slammed Congress for hurling eggs and sleeper and stooping so low. Rupani said Congress must stop doing such low level of politics out of frustration, or BJP cadre are capable to give befitting reply.
હું કોંગ્રેસને ચેતવણી આપું છું

મહેરબાની કરીને સંયમમાં રહેજો, મારો ભાજપનો કાર્યકર્તા સંયમમાં છે ત્યાં સુધી સારું છે, બાકી તમને ભારે પડી જવાનું છે.

એક પણ નિમ્ન કક્ષાની હરકત અમારો કાર્યકર્તા ચલાવશે નહિ ઈંટનો જવાબ પથ્થરથી આપશે,આ તાકાત અમારી છે.:માન.મુખ્યમંત્રી શ્રી @vijayrupanibjp pic.twitter.com/l6HqRCHyA7

— BJP Gujarat (@BJP4Gujarat) October 27, 2020
Earlier in another incident, eggs were hurled at BJP campaign meeting in Surat city. Later Congress cadres were held for that act of crime.
Karjan and 7 other assembly seats in Gujarat will witness polling on November 3.