Next potential Seaplane route in Gujarat could be Statue of Unity to Surat: Spicejet CMD Ajay Singh
October 31, 2020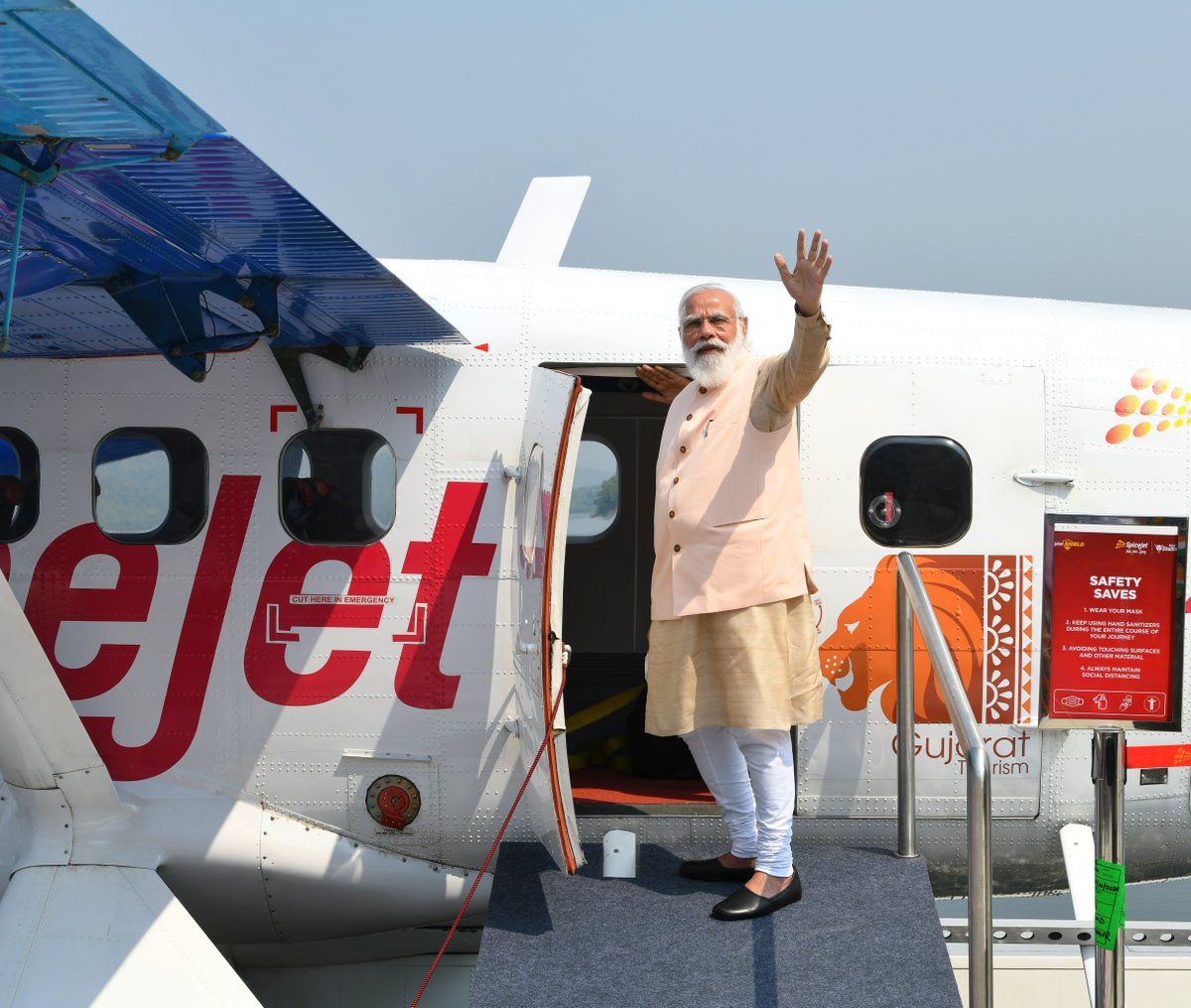 Statue of Unity: Ajay Singh, co-founder and owner of Indian low-cost airline SpiceJet today said, the next Seaplane route in Gujarat could be from Statue of Unity to Surat. Ajay Singh was here to witness the inaugural flight of Seaplane from Statue of Unity in Narmada to Sabarmati Riverfront in Ahmedabad. SpiceJet arm SpiceShuttle is operator of this Seaplane route which is India's first.
Ajay Singh while replying the questions of media persons said, 'I don't want to say anything about possible future routes as of now, because our talks with the State government are underway. However the next route possible for Seaplane service in Gujarat could be Statue of Unity to Surat.'
He said initially SpiceJet is operating daily four flights of Seaplane – to and from. If response continues to be good, eventually it can be scaled up to daily eight flights.
Singh said, 'we launched booking on SpiceShuttle website last evening and soon found that rush for booking was so high that we had to close booking, as we have limited seats in Seaplane. We now seek request and contact details on SpiceShuttle website, so that we can contact those who want to book ticket, when it is available. Over 2,000 registrations were done by around noon today.'
Ajay Singh said, Seaplane is slightly premium service and its operation is not cheap. In future if we can get Seaplane aircraft at cheaper rate, we can make ticket rates cheaper. However, even in present service launched today, some tickets will be available for the price of Rs. 1500 while rest will be costlier as per provisions under UDAN scheme.
He said 6 ft depth is enough to operate a seaplane.
He said some of next routes potentially found suitable are Portblair, Kaziranga, Ladakh, Valley of Flowers, Dal lake, Rishikesh, Haridwar and Kerala. DeshGujarat