8 kg gold dress, crown, diamond studded kundal offered to Sarangpur Hanuman
November 14, 2020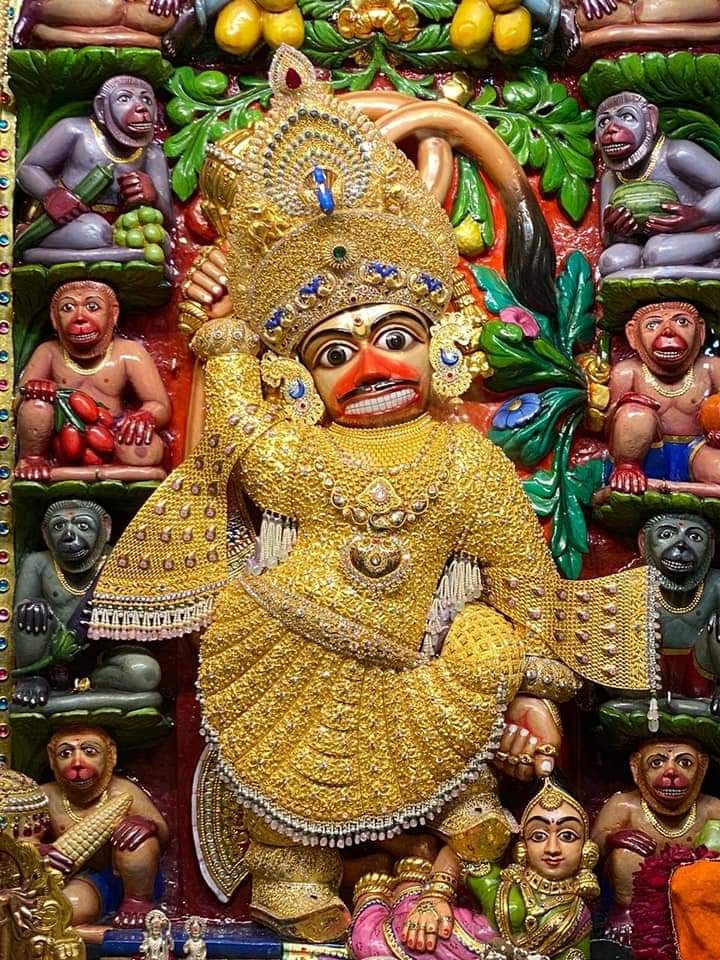 Sarangpur: A real gold dress of 8 kg weight was offered today to Sarangpur based Kashtabhanjan dev Hanuman in Gujarat.
A procession was organized in the morning today in Sarangpur town showcasing a new golden dress, a golden crown and a pair of real diamond studded ear rings on way to mandir.
Estimated value of golden dress is Rs. 6.25 crore. It has been prepared after hard work of over one year period. 22 designer artists and 100 traditional gold artists worked for this dress. Swaminarayan gem company played main role in executing the task. A pair of earrings studded with diamonds, offered to Hanuman murti is worth around Rs. 1 crore.
The dress is offered to Hanuman murti by Vadtal temple chief Rakesh Prasad, Mahant Purani Vishnuprakasdasji and Hariprasaddasji.
DeshGujarat