Some private hospitals warned against artificial covid bed shortage: AMC
November 22, 2020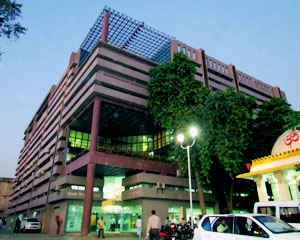 Sabarmati: Amdavad Municipal Corporation (AMC) today said that there are 1500 beds available in public and private hospitals overall.
The AMC note added that some private hospitals over phone calls ask patients to get admitted to hospital even when their oxygen level is normal and they don't need hospitalization. Such hospitals thus fill vacant beds unnecessarily. Such activity is immoral and illegal. AMC is in know of names of such hospitals. AMC has advised and instructed such hospitals to stop such practice because it creates a situation of artificial shortage of beds. Amdavad Medical Association office bearers have also been communicated it and asked to take up this issue with such hospitals. Such activity of creating artificial shortage of beds will not be allowed and strict actions will be taken.
The AMC note further stated that 8 to 10 more private hospitals are to be requisited and the procedure to do the same is in progress in order to make availability of more beds.