PM Narendra Modi to be on visit to Kutch on December 15: Rupani
December 03, 2020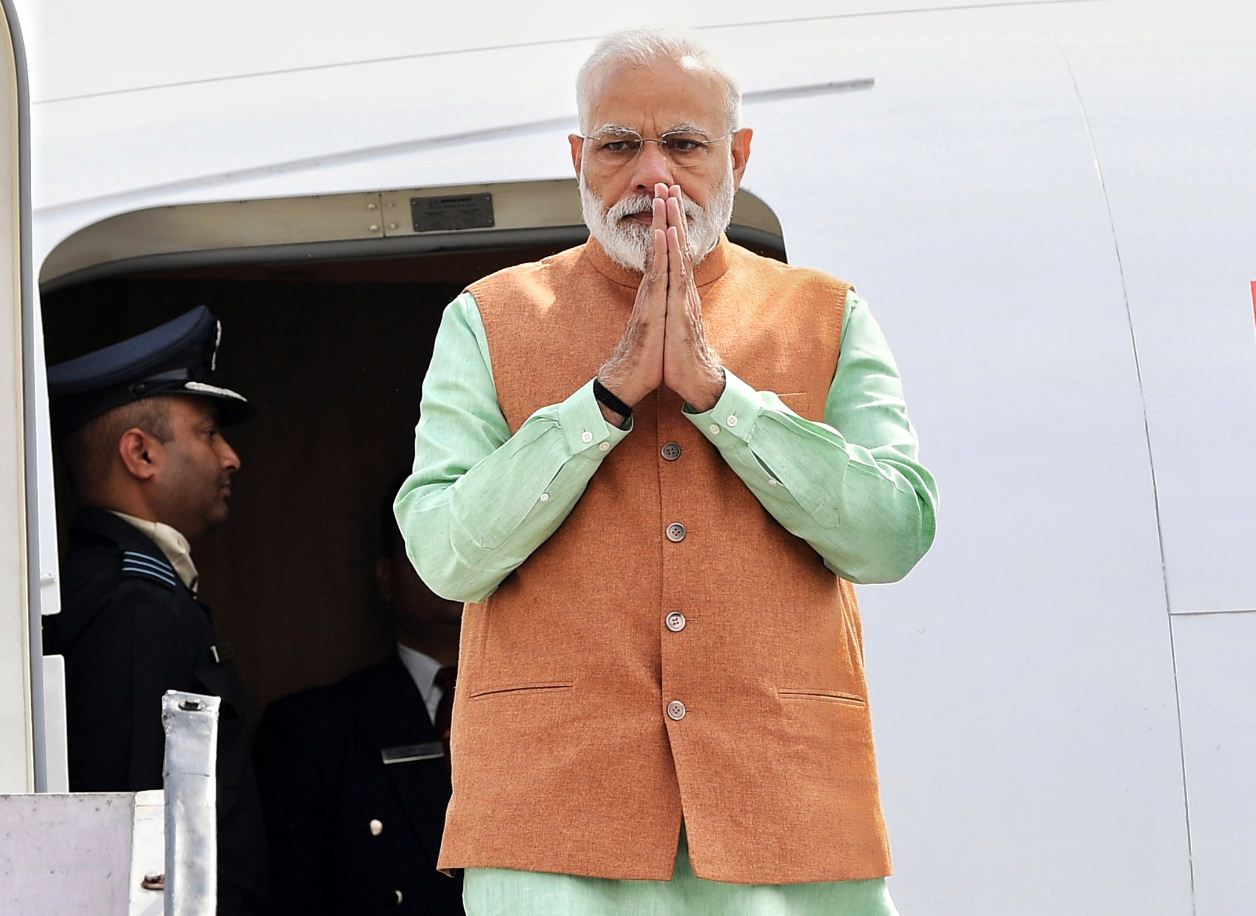 Gandhinagar: Gujarat Chief Minister Vijay Rupani today informed media persons here that Prime Minister Narendra Modi will be visiting the State on December 15. The Prime Minister will during his visit to Kutch district perform ground breaking for the world's largest renewable energy park and also for a desalination plant.
Earlier on November 12, the Chief Minister had during his Kutch visit said, 'Prime Minister Narendra Modi will perform ground breaking for world's largest renewable energy generation park in Kutch where 30,000 MW solar and wind – twin power generation will take place.' Rupani had added that all preparations are over for proposed park.
More details availed from sources:
Hybrid energy park:
It will be a solar-wind energy park in which NTPC will set up solar-wind plants of 4,750 MW in 9,500 hectare, GIPCL 4,750 hectare – 2,375 MW, GSEC 6,650 hectare and 3,325 MW, Adani Green Energy Ltd 19,000 hectare and 9,500 MW and Suzlon group firm Sarjan Realities Ltd 9,400 hectare, 4,750 MW solar-wind plants. Land has been allotted to them all. The central govt arm Solar Energy Corporation of India will set up 3,000 MW capacity wind energy plant in rest of 23,000 hectare land.
Mandvi desalination plant:
Desalination plant at Mandvi in Kutch will have 1,000 lakh litre capacity. The project has been awarded to Shapoorji Pallonji group. Work order was given on 18th of November. Concessional agreement was signed on 26 February. Shapoorji Pallonji has been awarded works for three other desalination plants also at Ghogha (daily 700 lakh litre), Sutrapada (daily 300 lakh itre), Dwarka (daily 700 lakh litre) for which ground breaking is yet to be performed. The State government will provide land for all four projects and will also give subsidy assistance to promoter of 50 per cent of total cost of Rs. 8 crore per MLD. Later for each one thousand litre, Rs. 44.85 price will be effective for Mandvi project, Rs. 47.85 for Ghogha project, Rs. 45 for Sutrapada project and Rs. 40.70 for Dwarka project. The government will purchase desalinated water at this price from promoter for 25 years period.