Growing demand for law against 'Love Jihad' in Gujarat; In latest Gujarat BJP chief, Vadodara MP favor the idea
December 19, 2020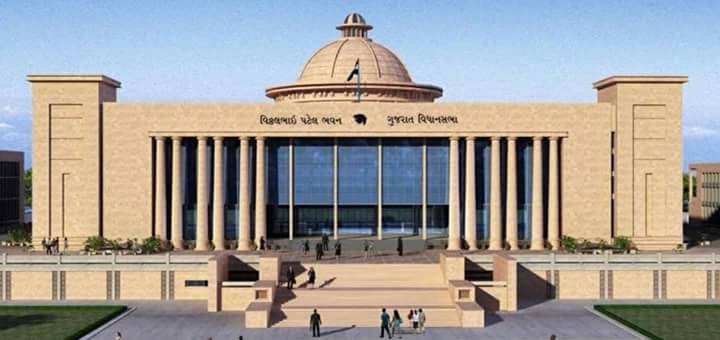 Vadodara: More BJP leaders have voiced for need of a law against 'Love Jihad' menace in Gujarat. In the backdrop of the latest incident in Vadodara, local Lok Sabha member Ranjanben Bhatt has favored a need of law against Love Jihad in Gujarat on the lines of Uttar Pradesh. Vadodara based BJP MLA Shailesh Mehta who represents Dabhoi constituency in the State assembly had first demanded such law in the State. Later, party MP and former union minister Mansukhbhai Vasava had also sent a letter to the Chief Minister seeking a law against Love Jihad.
Media persons today raised this issue in the press conference of Gujarat BJP chief CR Patil who was on visit to Vadodara. Patil said he was in favor of action against forceful conversion of girl and party and the State government should think about it. When pointed out that his view was in contradiction with the State Chief Minister, Patil said, their views could be different. It's worth noting that when asked about requirement of a law against 'Love Jihad', Gujarat Chief Minister Vijay Rupani didn't look quite sympathetic to this idea and said, 'when time comes, we will see'.
Vadodara: Gujarat BJP chief CR admires city party unit for 'Rakta Tula' programme of blood collection in backdrop of shortage of blood during pandemic. Patil replied media questions on 'Love Jihad' in the backdrop of latest such incident in city that has become talk of the town. pic.twitter.com/w7Wjifo1kj

— DeshGujarat (@DeshGujarat) December 19, 2020
The demand has once again come to the fore after a recent incident of 'Love Jihad' in which a Brahmin Hindu girl was taken to Mumbai by a Muslim boy from Nagarwada area of Vadodara city in order to convert her to Muslim faith and marry her as per Muslim customs of Nikah. Muslim boy Ayaz has claimed he did Nikah with Hindu girl in Mumbai on December 6 this year. Incidentally December 6 is anniversary of Babri demolition in Ayodhya. Nikah as per the claim was done in a mosque in Bandra area of Mumbai by Muslim cleric. A lawyer in Mumbai had made an affidavit claiming that the girl was marrying Ayaz as per her own wish without any pressure.
Hindu Jagran Manch, a local organization has demanded amendment in laws pertaining to religious conversion in Gujarat, as there's a loophole in Gujarat law, that a person can evade it by visiting other state and adopt a new faith there.
Among those gathered outside Karelibag Police station of Vadodara protesting another 'Love Jihad' incident demanded amendment in religious conversion law of Gujarat and introduction and passing of new bill against 'Love Jihad' in Gujarat Assembly on the lines of few other states pic.twitter.com/wIEqsuiyCG

— DeshGujarat (@DeshGujarat) December 17, 2020
'Victim' Hindu girl and Muslim boy of Vadodara had initiated procedure of marriage registration in Chhota Udepur in recent past, however as per requirements prescribed in law, a notice was issued in the name of girl's father and the process couldn't materialize. A Muslim boy, later took girl to neighboring state Maharashtra, apparently in attempt to evade the provisions of law in Gujarat, converted Hindu girl, gave new name to her as 'Aairah' and did Nikah as per Muslim custom. Both of them returned to Vadodara on December 9. A new house was rented in Muslims populated Tandalja area of city in new Muslim name of girl. Both visited Nagarwada on December 15, after which the issue became public. Dozens of people had gathered outside Karelibag police station when both were found present inside. After initial counseling, girl was sent to her parents for counseling. Vadodara MP Ranjanben Bhatt herself rushed from Delhi and spent couple of hours with girl and her family in order to do counseling. MLA Sima Mohile, city party president Dr. Vijay Shah, general secretary Sunil Solanki also met with the girl.
Meanwhile one of Hindu leaders in Vadodara has raised a question that if particular Muslim boy actually loves Hindu girl with genuine intentions, then why he doesn't chose to convert himself to Hindu faith and why he is converting Hindu girl to Muslim faith? This point of view has also been conveyed to 'victim' Hindu girl and she has been asked to think over it. In fact one Hindu leader has offered reward if a Muslim boy is ready to adopt Hindu faith in this case. DeshGujarat