Covid19 vaccination of corona warriors to kick off on January 16 at 287 booths: Nitin Patel
January 11, 2021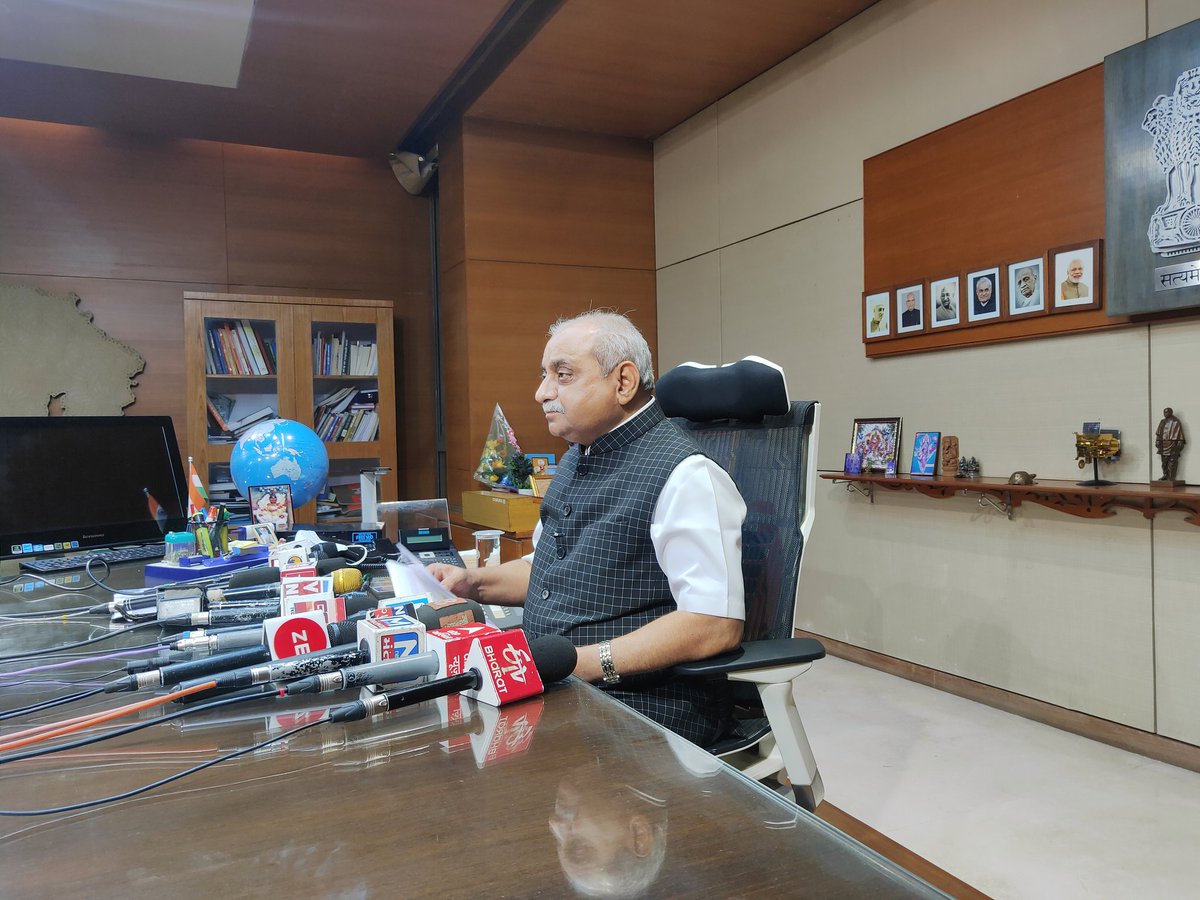 Gandhinagar: Deputy Chief Minister Nitin Patel who is also Health minister of the State today said the first phase vaccination for Covid19 will kick off across 287 booths on January 16 after Prime Minister's conversation with medical and para medical staff over video conference in which two-way talk will also take place covering Ahmedabad and Rajkot.
Patel said, the Centre is going to bear expenses of first phase of vaccination covering 3 crore people.
Patel pointed out that immunity will start building up in a person 15 days after two doses of vaccine, which means one and half month after first dose.
Patel asked media persons not to give weightage to small and negligible issues while covering the large scale vaccination drive that would involve more persons than population of several countries of the world.
When asked whether Chief Minister and other leaders will take vaccine first, Patel said vaccination will take place strictly as per the phases already decided and announced. Elected leaders and those linked to political party will take vaccine after corona warriors, those above 60, those below 50 with other serious ailments are vaccinated. DeshGujarat
ગુજરાતમાં કોરોના વેક્સીનનો પ્રથમ જથ્થો તા.૧૨.૦૧.૨૦૨૧, મંગળવાર સવારે ૧૦.૪૫ કલાકે સરદાર વલ્લભભાઇ પટેલ ઇન્ટરનેશનલ એરપોર્ટ, અમદાવાદ ખાતે આવશે.@PMOIndia @narendramodi @vijayrupanibjp

— Nitin Patel (@Nitinbhai_Patel) January 11, 2021