Though he had fever, Rupani was touring across the State for local polls campaign
February 15, 2021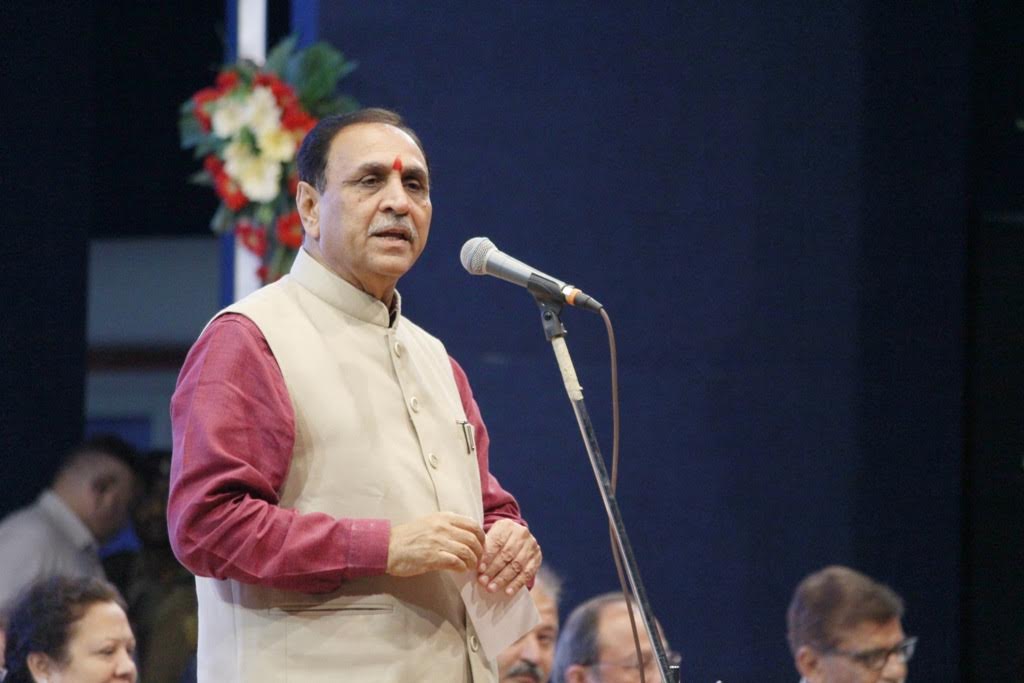 Gandhinagar: Chief Minister Vijay Rupani had fever, a day before he collapsed on the stage while delivering speech in Vadodara.
Yesterday in reply to a question asked by media, State party chief CR Patil stated that Rupani had told him a day ago in Jamnagar that he had suffered from fever and he had taken medicines. Patil said they both had attended an event together in Jamnagar during which Rupani informed that he had fever and taken medicines. Patil said Rupani had complained about weakness too in the afternoon.
Today in reply to a question by media persons, Deputy Chief Minister Nitin Patel who is also Health minister of the State also confirmed that Rupani had fever recently.
Opinion:
So if Chief Minister had fever and he was continuing to campaign in Jamnagar and Vadodara and also giving interviews in a raw to the news channels, that shows gross lethargy and misjudgment on his part. As Covid-19 has not completely departed, Rupani could take a note of fever in more serious manner. He could get tested for Covid-19 and suspend his engagements for a while till report could be out. He could better decide his priority and choose RT-PCR test and rest over campaign programmes.
Rupani was touring across Gujarat for BJP campaign for local elections. He collapsed on the stage yesterday evening in Vadodara when he was addressing third public meeting for party campaign in the city. After primary tests and treatment on the stage and at the airport, he was taken to Ahmedabad by air where he was hospitalized in UN Mehta hospital. He has been tested Covid19 positive. He will be hospital for at least five to seven days.
Kutch Lok Sabha MP Vinod Chavda and State BJP general secretary (Organization) Bhikhubhai Dalsaniya are also Covid19 positive and in same hospital.
These cases are very indicative and there's a message for common people that they should not be overconfident and continue to follow all guidelines such as mask-wearing in public, distance between two persons and hand wash. The scale of Covid-19 pandemic decreases and increases like high-tide and low-tide in sea. Reduction in number of cases is not permanent reduction, the examples of other countries suggest. One can not afford to be overconfident or in misjudgment.