Grand victory of BJP in Gujarat civic elections, with more seats than 2015
February 23, 2021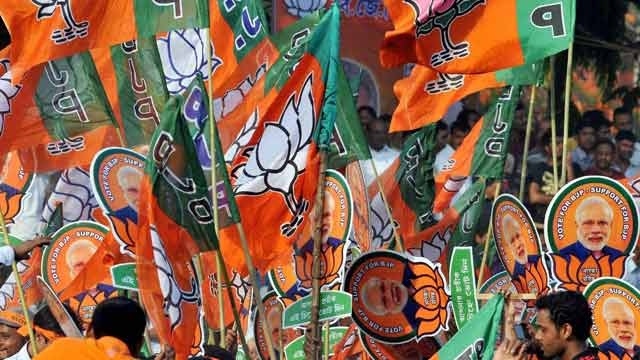 Gandhinagar: Ruling Bharatiya Janata Party (BJP) has achieved grand victory in six-city elections of Municipal Corporations in Gujarat, polling for which took place last Sunday. BJP is already a ruling party in these six municipal corporations. The party has been reelected with even more number of seats.
BJP has won/achieved lead on 159 out of 192 seats in Ahmedabad, far more than 143 previously.
The party has won 69 seats in Vadodara out of total 76, against 57 previously.
BJP has won 93 seats in Surat against 79 previously out of total 116. Gujarat BJP chief CR Patil is from Surat.
In Rajkot, the home-town of Chief Minister Rupani, the party has won all wards barring just one and secured 68 seats against 38 previously out of total 72.
BJP has won 44 seats in Bhavnagar against 34 previously out of total 52.
BJP has won 50 of 64 seats in Jamnagar against 38 it had won in previous civic elections.
BJP has won nearly 85 per cent of total 576 seats that went for polling leaving around 8.68 per cent for Congress. In 2015, Congress had won 30.41 per cent seats.
Even after decades of continuous, or with break rule in some cases, the party has won as if there's no term like anti-incumbency existing.
The BJP had went to the people with the issues of development and its record of good governance. The party also sought votes for the services its civic body offered to the people during Covid19 pandemic period.
BJP chief CR Patil, Chief Minister Vijay Rupani, Deputy Chief Minister Nitin Patel addressed a public meeting to mark victory of party in civic polls in the evening.
DeshGujarat