Somnath Mandir to remain open for 42 hours continuously on MahaShivratri
March 08, 2021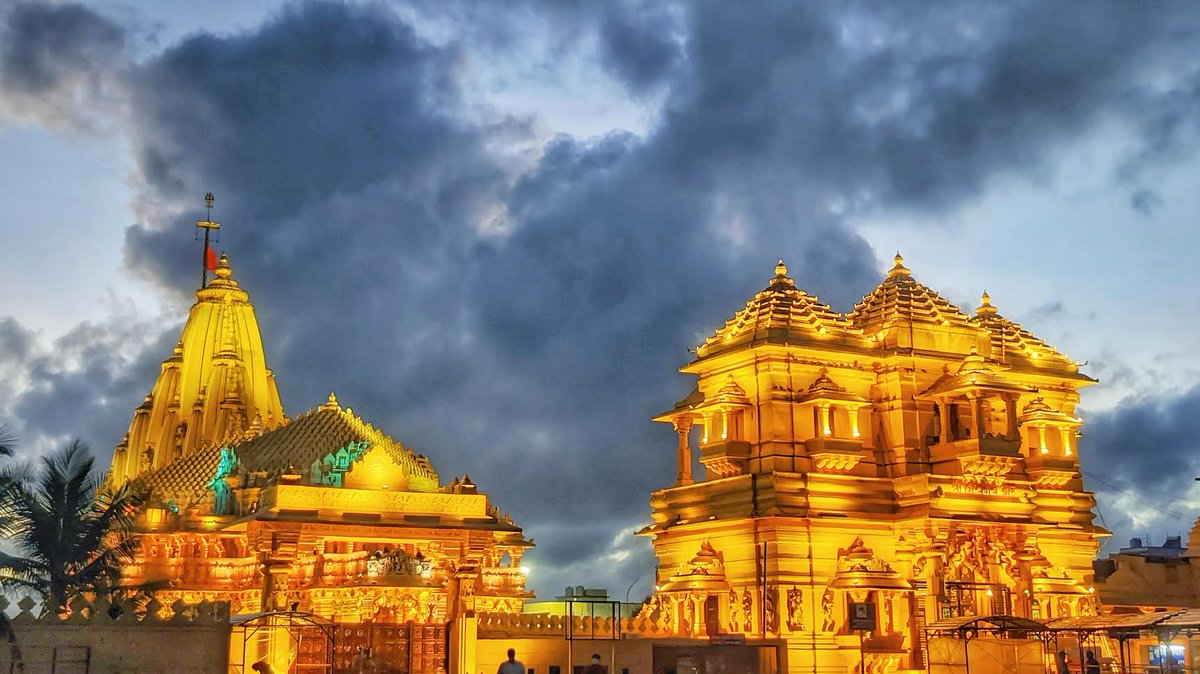 Prabhas Patan: Shri Somnath Trust has on the occasion of festival of Mahashivratri, announced three-day events during 10-12 March this year. The temple will remain open for 42 hours continuously on the occasion of 'Mahashivratri' on Thursday, 11th March, from 4 AM onwards. Shri Somnath Trust has in its announcement mentioned that obtaining the passes will be compulsory for the visitors through online or offline mode as per government guidelines.
The 3-day program will include Dhwaja-pujan, Maha-mrityunjaya Yagna, Palkhi-Yatra, Four Prahar Puja and Aarti, Jyot-Pujan and more events. Covid-19 guidelines issued by the government will be strictly followed during these events as mentioned in the statement. Devotees from around the world will be able to have darshan, aarti online in the form of live-streaming from their homes through Shri Somnath Trust's website www.somnath.org, social media handles such as [email protected]SomnathTempleOfficial, Twitter- @Somnath_Temple, Instagram-Somnath Temple Official, YouTube- Somnath Temple official channel and WhatsApp/Telegram no. 9726001008. Moreover, home-delivery of the Prasad will be done across India through money-order at nearby post-office.
The temple will be decorated with lightings and flowers on this special occasion. Live-darshan via LED-screen and Mahaprasad/ 'faral' at free-cost will be arranged for the devotees visiting the temple on Mahashivratri. In addition to that, a cultural program has been organized on 10th & 11th March by combined efforts of Sansksar Bharti, Shree Somnath Trust and Gujarat Pavitra Yatradham Vikas Board at Shri Ram Mandir Auditorium. In this program, artists from various states across India will perform Bhajan, Garba, folk-music and folk-dance in worship of Lord Shiva. The streaming of this program will be done on the social-media platforms of Shree Somnath Trust.
Amenities such as special arrangements for senior citizens and specially-abled visitors, 24×7 inquiry center, temperature check machines, sanitizers, social distancing circles and drinking water will be available at the temple on the festival of Mahashivratri. Visitors are requested to co-operate with the administration and strictly follow the Covid-19 guidelines during the festival in the press-note by Shri Somnath Trust.