New Dahej Ghogha ferry service in operation
March 15, 2021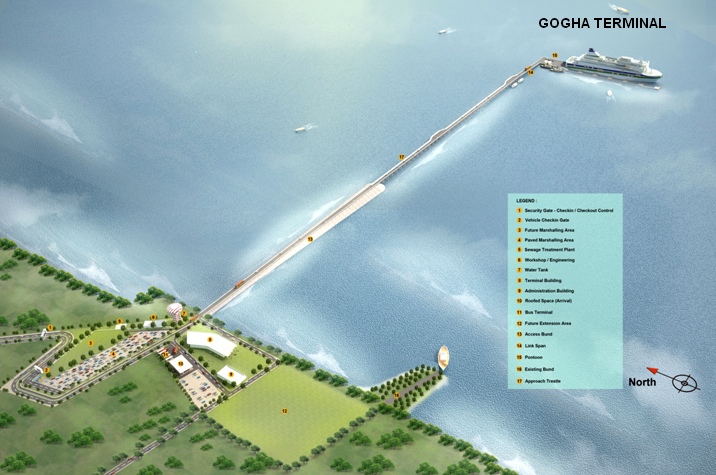 Bharuch: Deendayal Port Trust (former Kandla Port Trust) has announced a new ferry service connecting Dahej and Ghogha.
While Dahej is located in Bharuch district of Central Gujarat, Ghogha is in Bhavnagar district of Saurashtra.
A new ferry service vessel will be centrally air conditioned. It will take 1.5 hour time for travel between Dahej and Ghogha. A ferry vessel will leave Dahej at 10 am and Ghogha at 3.30 pm daily.
But boarding point on Ankleshwar Dahej side will be Valiya chokdi, Zadeshwar chokdi, Narmada chokdi, ABC circle, Shravan chokdi and Dahej ro-pax terminal.
Boarding points on Bhavnagar side will be Nilambag circle, Jail circle, Kaliyabid water tank, Sanskar mandal, Shivaji circle and Ghogha ferry terminal.
According to Deendayal Port Trust, ticket booking can be done through www.SeaEagleFerry.Com . The service operators can be contacted through 9167932333 and 8770650970 or at [email protected] , [email protected] .
The operators have informed that correct timings and ferry voyages need to be checked at the website, as that will be in accordance to high-rise in sea. DeshGujarat