Nitin Patel announces additional Covid beds arranged by govt; All beds of SVP to be used for Covid patients
April 08, 2021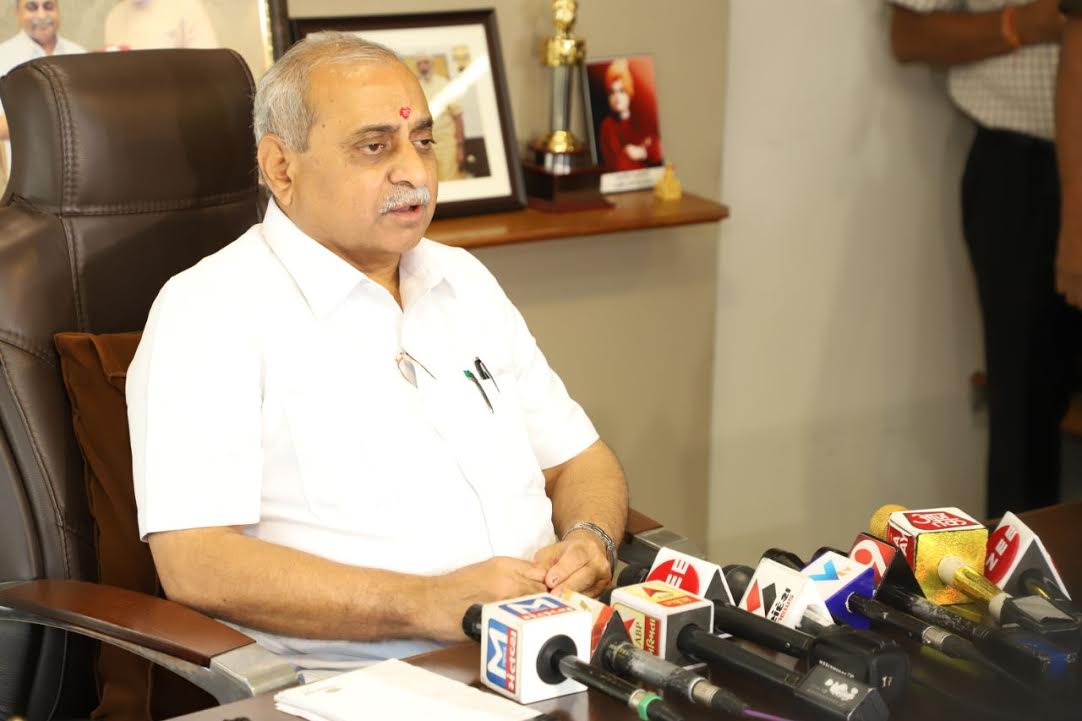 Asarwa: Deputy Chief Minister Nitin Patel today in his media briefing here today said AMC (Amdavad Municipal Corporation) run SVP hospital will be fully utilized for Covid19 treatment. All 1,000 beds of SVP hospital are to be made Covid beds, up from 500 at present.
The Deputy CM in his briefing said:
– Manjushri mill campus based kidney hospital building's management has been handed over to Asarwa Civil hospital. Admissions of Covid patients has started here. 418 beds with oxygen are available at present, additional 208 beds will be arranged in next few days.
– As per a decision taken by Core group of State, AMC run SVP hospital will be fully dedicated hospital for Covid19 patients. The hospital has capacity of 1,000 beds out of which 500 beds are used for Covid patients at present. The other 500 beds occupied by other patients are to be vacated phased wise and replaced with Covid patients. Today itself 100 Covid beds are to be added at SVP. In five days period, other 400 beds will also be used for Covid patients. Thus in next five days 1,000 Covid beds are to be available at SVP, up from 500 at present.
– SMS medical college's 240 beds are also going to be utilized as Covid beds.
– Gujarat Cancer Society's 160 beds are now for Covid patients.
– UN Mehta hospital will have 130 Covid beds.
– Cancer hospital's new building will add 100 Covid beds.
– Medicity campus has now 1,332 Covid beds. 488 beds are vacant even today. Additional 400 beds are to be added in next five days in Medicity campus. DeshGujarat