Virafin's limited rollout in next ten days; wider availability expected in 45 days
April 24, 2021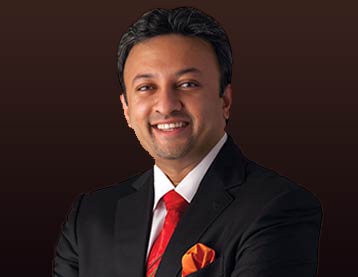 Ahmedabad: Managing Director of Zydus Cadila today said company's upcoming Virafin medicine will be out in ten days for selective covid treating facility. It will be available in large number for wider consumption after 45 days.
On Virafin:
Virafin is interferon injection which is known as anti viral drug. Worldwide it has been used for hepatitis B, hepatitis C and other viruses. It neutralizes virus and prevent its replication and helps the body for viral clearance. Its single dose has to be administered and through that benefits to patients have been seen in our clinical trial. Blood oxygen requirement is significantly reduced through Virafin. Symptomatic relief is also achieved.
On results in trial:
In seven days period, 91.15 per cent Covid positive patients under trial went RTPCR negative, that means viral negative. So this is anti-viral drug with strong efficiency. The treatment if done earlier is better. As this is anti viral drug, the doctors will take call about when they think its appropriate to administer.
On availability:
The rollout will be made slowly to India's major hospitals and critical care centres to check the user experience and then we will give it in large number. Production will be out in 10 days and then supply will begin to big hospitals where too many covid patients are treated and after 45 days all India availability be made. Once the experience is created, it will be made available all over.
Are there side effects?
There's no major side effect identified in our trials. It is used for 3,000 patients and there has been no major side effect. Interferon is years-old molecule worldwide. It is naturally occurring protein in body but in some people due to aging it is found in low quantity, so this (Virafin) helps body mechanism to fight.
Is it an alternate to Remdesivir?
Remdesivir also creates anti viral effect. During trial study of Virafin, some patients had been given Remdesivir. This drug has been given along with Remdesivir and without Remdesivir also during trial. And in both cases the results were very good. Virafin can be consumed with Remdesivir or even separately.
On pricing:
We are working over manufacturing cost and other procedures. One this is assured that Virafin will be available at substantially lower rate compared to current treatment using Remdesivir.
DeshGujarat