Inspite of upcoming cyclone, Railways run 2 Oxygen Expresses from Gujarat to beat high winds
May 17, 2021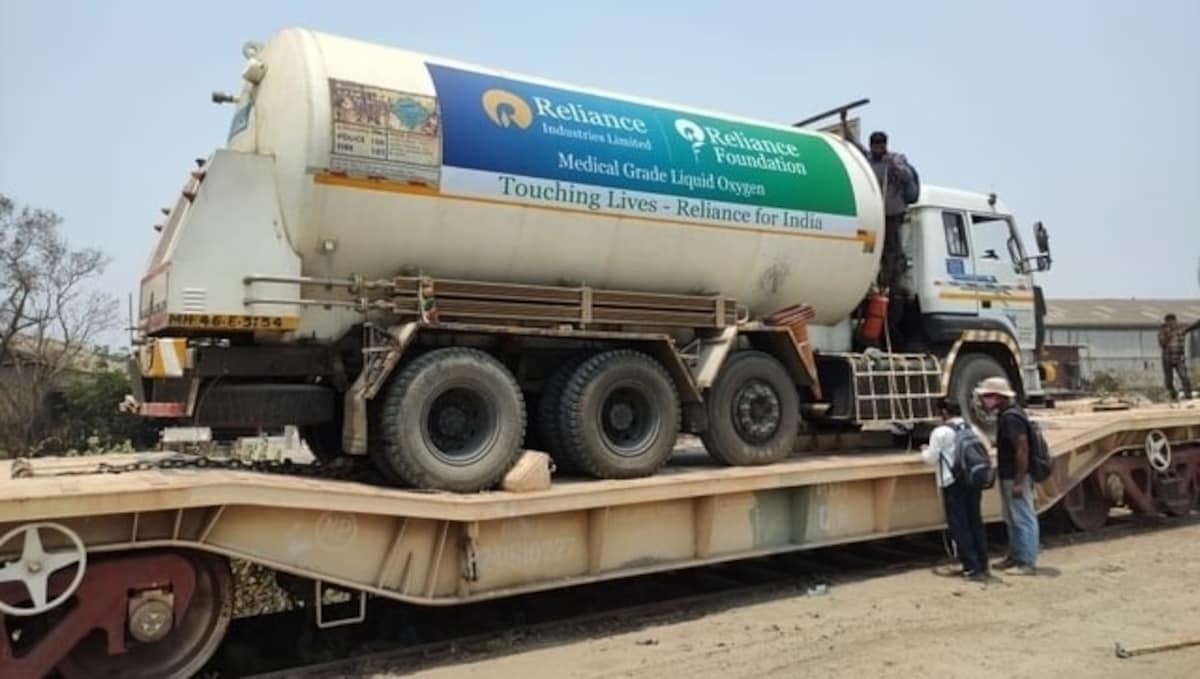 New Delhi: Overcoming all hurdles and finding new solutions, Indian Railways is continuing its journey of bringing relief by delivering Liquid Medical Oxygen(LMO) to various states across the country. So far, Indian Railways has delivered more than 10300 MT of LMO in more than 600 tankers to various states across the country.
Oxygen Expresses have been delivering nearly 800 MT of LMO to the Nation each day for last few days.
Inspite of upcoming cyclone Railways run early morning 2 Oxygen Expresses from Gujarat to beat high winds and deliver 150 MT of Oxygen to the Nation.
One Oxygen Express from Vadodara left at 4 am with 2 RORO trucks & 45 MT of LMO for delivery in Delhi region.
The other Oxygen Express left Hapa at 5.30 am with 6 tankers loaded with 106 MT of Oxygen Relief for deliveries for UP & Delhi region. PIB