BSF jawans from North East and Bengal test covid positive in Banakantha
July 20, 2021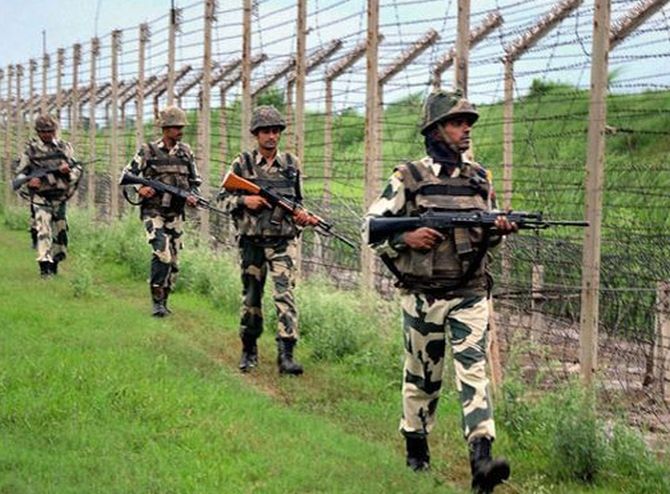 Palanpur: More than 50 Border Security Force (BSF) Jawans in Tharad, Banaskantha tested positive for Covid-19 after arriving from Nagaland and West Bengal are isolated in Model School of Tharad. The samples are sent to Gandhinagar to know the variant of the virus.
On 3rd July, the BSF battalion 93 consisting of 450 BSF jawans had arrived at Palanpur Railway Station from Nagaland and they then reached Tharad. Their stay was arranged at Krushi University Hostel in Tharad. Their Covid-19 tests were conducted as per protocol of BSF. Initially, 7 jawans had tested positive and later more jawans tested positive for Covid-19 after further testing leading to more than 50 jawans testing positive for Covid-19. Those tested positive with Covid-19 are isolated in Model School at Mitha road of Tharad.
The BSF jawans were vaccinated with two doses during the election duty in West Bengal. The administration has declared three hostels of Tharad as containment zone namely Krushi University Boys Hostel 1 and 2, Model School and New Hostel at Adarsh Nivasi School.
Due to the Covid-19 blast among BSF jawans, a news of arrival of Third-wave has went viral on social media. However, health departments stated that none of these cases are local. The infected jawans are healthy and asymptomatic as of now. DeshGujarat