Shankarbhai Chaudhary announces Rs. 1128 crore direct payment to pashu palaks in August in Banas Dairy AGM
July 21, 2021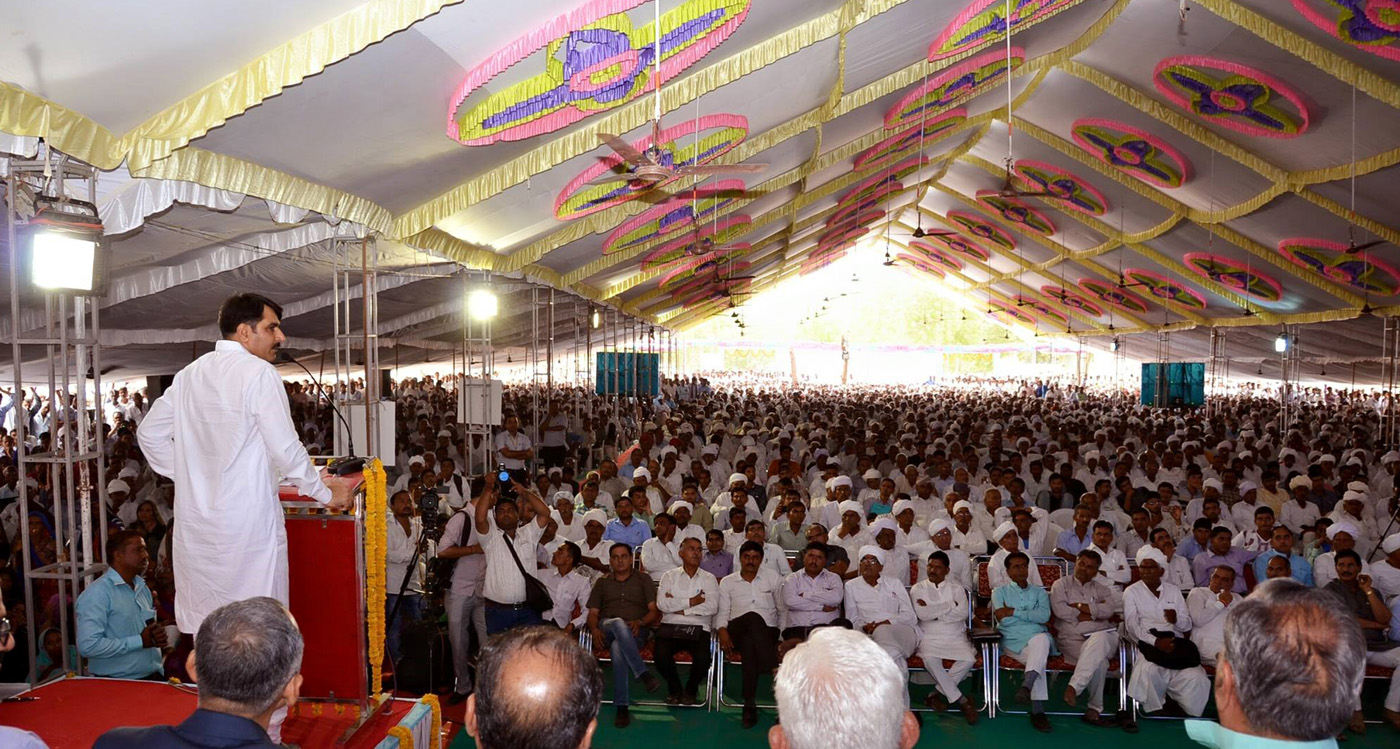 (File photo)
Palanpur: Banas Dairy Chairman Shankarbhai Chaudhary while addressing the annual general meeting of Banas Dairy today announced direct payment of Rs. 1132 crore to the bank accounts of milk producers affiliated with Banas Dairy in upcoming month of August. Of this sum, Rs. 1007 crore will be paid on account of price difference while Rs. 125 crore will be paid as debenture. The price difference in per cent will be 14.18 per cent.
Chaudhary said the dairy pays Rs. 833 crore per month to milk producers which comes to Rs. 27.76 crore per day directly to the bank accounts. Most beneficiaries out of total 5.5 lakh cattle-rearers are women.
Chaudhary while speaking on various mode of revenue pointed out that the dairy earned 14 per cent of its total revenue from non-dairy businesses.
Chaudhary announced upto Rs. 1 lakh accident insurance for Banas dairy affiliated pashupalaks, premium of which shall be paid by dairy. Earlier protection cover offered by the dairy was Rs. 30,000. It has been increased now to Rs. 1 lakh.
Chaudhary also announced solar power production initiative for pashu palak mandlis for which Banas Dairy will extend initial support. He said this initiative will cut the present total annual cost of Rs. 200 crore on power by 20 to 25 per cent.
Chaudhary also announced dairy's plan to set up a company under the Company Act, modelled on NDDB which shall search for market for non-dairy produce and become a link between farmers and markets in India and abroad. Such institution will also take up value addition plans and set up rural malls for wholesale purchase and sell of input items that are used for farming.
Chaudhary shared details about upcoming new dairy plant at Sanadar in Banaskantha which is in advanced stage of construction. He said the dairy pays 82.28 per cent of its revenue to pashu palaks. Banas Dairy products sell in Haryana, Rajasthan, Uttar Pradesh, Uttarakhand, Andhra Pradesh, Odisha and Gujarat. Annual turnover in year 2001 was Rs. 373 crore which has gone up to Rs. 12,983 crore in year 2020-21.
DeshGujarat