PM Modi, HM Amit Shah to virtually address Gujarat functions on 3rd and 7th August
July 29, 2021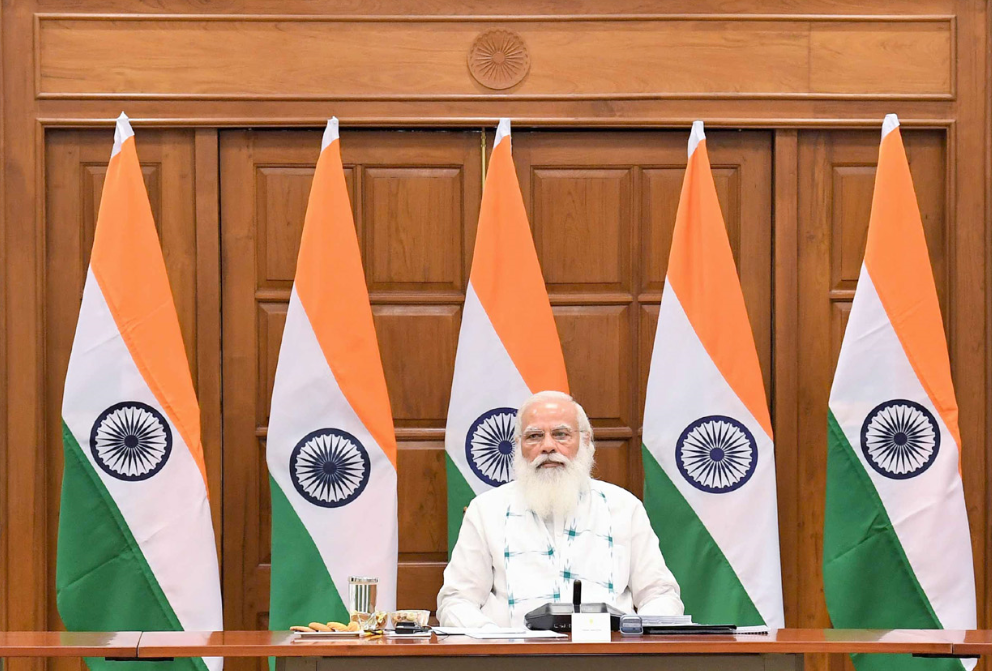 Gandhinagar: On the occasion of completion of five years of Vijay Rupani and Nitin Patel led government in Gujarat, Prime Minister Narendra Modi will on 3rd August distribute 5-kg anaj kit to 4.25 lakh poor and Antyoday families through 17,000 Pandit Deendayal Upadhyay Grahak Bhandar (fare prices hops) as part of 'Annotsav' programme.
The Prime Minister will also converse with beneficiaries of 'Annotsav' at five fare price shops located in five different districts. The Prime Minister will also launch the programme for distribution of five kg anaj and bag to 72 lakh families (3.5 crore persons) under NFSA.
On 7th August, union home minister Amit Shah will inaugurate and perform ground breaking for Rs. 3,906 crore projects across Gujarat. He will also launch 'Vatan Prem' scheme of the State government.
Shah will dedicate 25,000 affordable housing units built at a cost of Rs. 382 crore under PM Awas Yojana – Rural. He will also perform ground breaking for construction of 46,000 affordable housing units that are to be constructed at a cost of Rs. 703 crore.
Shah will dedicate Rs. 245 crore works of ITI. He will dedicate Rs. 489 crore Piyaj-Unad pipeline from Mahesana, Rs. 464 crore bridge on national highway of Deesa. He will do draw/inauguration/ground breaking for 5,170 EWS/LIG and other affordable housing units worth Rs. 323 crore, inauguration of 21 GEB sub stations, ground breaking for 8 sub stations, inauguration of Rs. 265 crore Dhandhusan – Red Lakshmipura pipeline from Mahesana, inauguration of 151 buses worth Rs. 255 crore, 5 bus stations and one zonal office of Gujarat State Road Transport Corporation (GSRTC), ground breaking of Rs. 153 crore four-lane work of Bagodara – Dhandhuka – Valbhipur – Bhavnagar road, inauguration of SAUNI Yojana work of Rs. 146 crore pipeline in length of 53.532 km connecting Vikaliya to Bor talav (Bhavnagar), inauguration of Rs. 97 crore Bhasariya – Mahesana pipeline, ground breaking of Rs. 75 crore Matpur – Brahmanwada lift pipeline project, inauguration of Rs. 23 crore two bridges on Gandhinagar – Ahmedabad road etc.
Both the Prime Minister and Union Home Minister will attend the functions virtually. DeshGujarat