Nathwani suggests mechanism for fast release of fishermen jailed abroad
September 02, 2021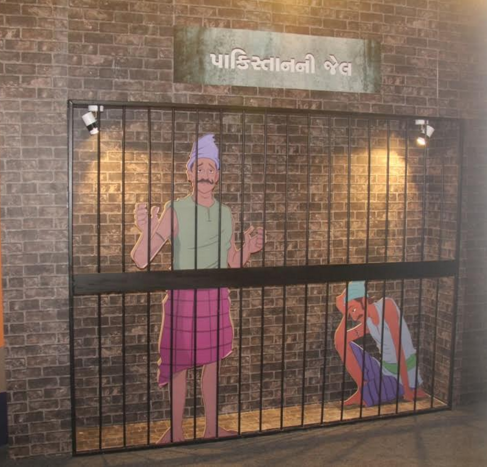 Gandhinagar: Rajya Sabha member Parimalbhai Nathwani today expressed concern over Indian fishermen languishing in jails in Pakistan and suggested that there needs to be a tribunal in association with Pakistan for fast clearance to release of innocent fishermen.
Nathwani in a tweet said, "It is unfortunate that 500 + Indian fishermen are still in Pakistan jails. Most often, fishermen from both countries accidentally cross the water borders in search of fish & then get caught by maritime guards."
He stated in another tweet that he has requested the Government of India in past to set up a tribunal in association with Pakistan, with a retired High Court/Supreme Court Judge from each country to take up fishermen cases from both sides and clear them fast so that innocent fishermen of both nations do not have to languish in jails for years.
It's worth noting that recently the Lok Sabha member of Junagadh, Rajesh Chudasama had called on union home minister Amit Shah and made representation regarding release of Indian fishermen from Pakistan. Opposition Congress party had recently organized a press conference regarding the same in Rajkot in presence of the wives of fishermen who are jailed in Pakistan.
It is unfortunate that 500+ Indian fishermen are still in #Pakistan jails. Most often, #fishermen from both countries accidentally cross the water borders in search of fish & then get caught by maritime guards. Not only fishermen but families too suffer hardships for years. (1/2) pic.twitter.com/vnkVZrpyoT

— Parimal Nathwani (@mpparimal) September 2, 2021
In past too I have requested GoI to set up a tribunal in association with #Pakistan, with a retired HC/SC judge from each country to take up fishermen cases from both sides & clear them fast so that innocent fishermen of both nations do not have to languish in jails for yrs.(2/2)

— Parimal Nathwani (@mpparimal) September 2, 2021
DeshGujarat